Joe Biden has resurrected his struggling presidential campaign after a huge win in South Carolina in the state-by-state battle for the Democratic nomination.
The former vice president won overwhelmingly in the Southern state, drawing 48% of the votes cast compared to 20 per cent for Bernie Sanders, the independent US senator from Vermont who had established himself as the frontrunner after strong performances in the first three contests in Iowa, New Hampshire and Nevada.
After a third-place finish in South Carolina, billionaire environmentalist Tom Steyer pulled out of the race.
Biden's victory puts him in position to claim he is a viable 'moderate' alternative to self-described 'democratic socialist' Sanders, whose surging campaign and calls for a political revolution have rattled a Democratic Party establishment worried that he is too far to the left to beat Donald Trump in November's general election.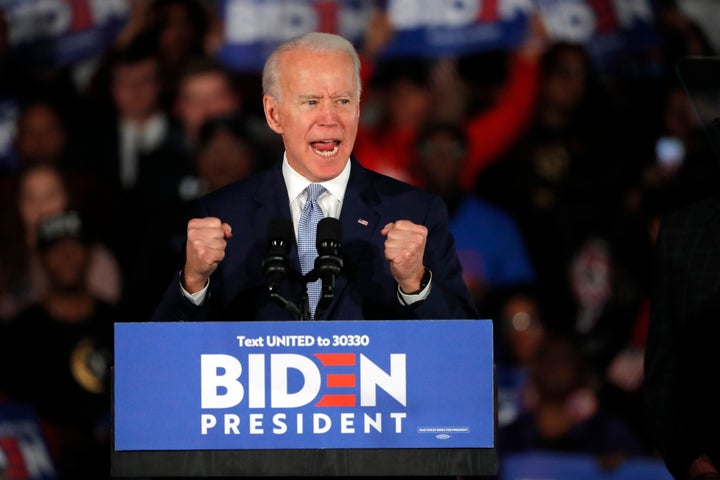 It was 77-year-old Biden's first primary victory after three separate presidential runs over three decades ― and he owed it in large part due to Black voters, who make up roughly two-thirds of registered Democrats in South Carolina.
"All of those of you who have been knocked down, counted out, left behind, this is your campaign," a fist-pumping Biden said in a fiery victory speech in Columbia. "Just days ago, the press and the pundits had declared this candidacy dead. Now thanks to all of you ... we've just won and we won big because of you."
Who is in the lead?
There's a danger of reading too much into a 'Biden bounceback'. Sanders leads in the crucial overall national delegate count with 56 and Biden is second with 51, with another seven South Carolina delegates yet to be allocated. But there is still a long way to go: a candidate will need at least 1,991 delegates to win the nomination outright at the party's convention in July.
After disappointing finishes in Iowa and New Hampshire, polling averages show Biden struggling badly in California, for example, where his cash-strapped campaign simply hasn't had the resources to effectively compete.
One recent poll actually had him under the 15% threshold needed to win any delegates at all, meaning he could get shut out of its huge delegate haul entirely. Polls have also shown him behind Sanders in Texas.
Biden's strength among Black voters could be the silver lining for his campaign, however, suggesting his path to the nomination lies in states across the South.
In South Carolina, Edison Research exit polls showed Biden with 61% of African-American support to Sanders' 17%. At least five states - Alabama, North Carolina, Tennessee, Arkansas and Virginia - have big blocs of African-American voters that could help Biden.
All eyes on 'Super Tuesday'
Biden's win comes ahead of so-called 'Super Tuesday', when voters in 14 states and one territory will decide who gets a third of the delegates.
If Sanders does well on 'Super Tuesday', he could take a huge step toward building an insurmountable delegate lead. The senator kept most of his focus on those contests this week, holding huge rallies in Massachusetts and Virginia. Although he placed a distant second in South Carolina, he picked up a few delegates in the state, denying Biden a clean sweep.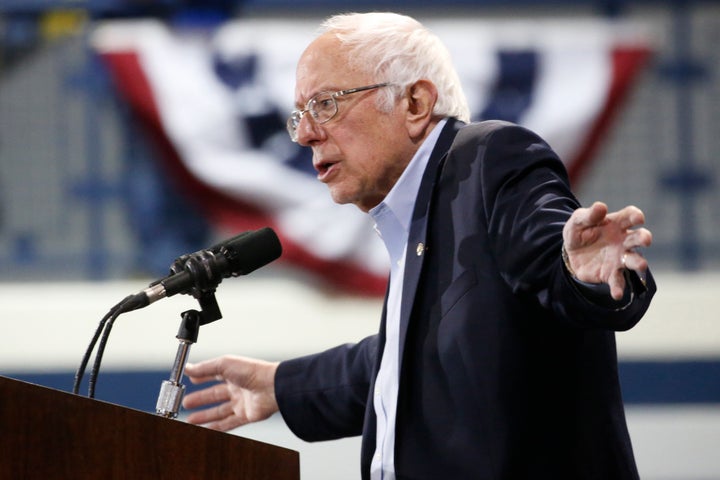 Biden must hope a flurry of media attention and his name recognition will help him in 'Super Tuesday' states, where Sanders' prolific fundraising has helped him build bigger organisations and broadcast far more advertisements.
Sanders' fundraising continues
Biden said he is confident his campaign can build a winning coalition across the country despite lagging Sanders in fundraising and organisation.
The Sanders campaign quickly tried to get back the momentum after South Carolina, announcing it had raised $46.5 million from more than 2.2 million donations in the month of February, a huge sum that dwarfed what any other Democratic candidate had raised last year in any three-month period.
In contrast, Biden said he raised about $18 million in February. The biggest fundraising quarter last year was Sanders' $34.5 million in the last three months of the year.
The Sanders campaign also announced a new wave of television advertisements in nine states that will hold primary contests on March 10 and March 17, after Super Tuesday.
What about the other candidates?
The Democratic contenders will face competition for the first time on 'Super Tuesday' from Bloomberg, the billionaire former New York mayor who has blanketed the country with half a billion dollars in advertising. Bloomberg skipped the first four state primaries. Biden's resurgence may actually dash Bloomberg's hopes since his campaign has been based on the former VP struggling to gain traction.
South Carolina also dealt a blow to Buttigieg's longshot presidential campaign, with his fourth-place finish exposing a vulnerability in his inability to attract the support of Black voters. Warren, who has not placed first or second in any of the four contests, will also be facing questions over how much further her campaign has to run. Minnesota senator Amy Klobuchar finished a distant sixth place.