John Bercow has warned Boris Johnson and other Tory leadership contenders that parliament has the power to block a no-deal Brexit.
The Commons Speaker said that while the UK was legally set to quit the EU on October 31, in practice the "interplay of different political forces" would be more important.
In a move that raises the fresh prospect of a constitutional battle between himself and the new prime minister, Bercow also said that MPs were not bound by previous votes to trigger the formal two-year exit period.
The Commons' decision in early 2017 to start the 'Article 50' process did not bind the hands of the current crop of MPs because it took place before the last general election, he said.
Boris Johnson last week became the first Tory contender to explicitly declare that he would carry out Brexit this autumn "with or without a deal".
Rival Dominic Raab also signalled he would take a similar stance as PM, although both were warned by Jeremy Hunt that such a move would be "political suicide" for the Tory party because of the resulting economic chaos.
Speaking for the first time on the race to succeed Theresa May, Bercow said that MPs could find a way to get round the legal default position that the UK was exiting the EU on October 31.
"The idea that parliament is going to be evacuated from the centre stage of debate on Brexit is simply unimaginable."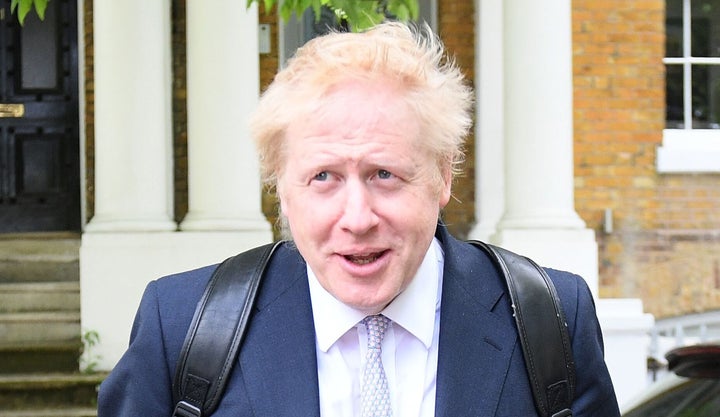 Brexiteer Tories have in the past week seized on an academic report by the Institute for Government that suggested a new Tory leader determined to leave without a deal could not be stopped by parliament, unless Bercow or MPs found novel procedural ways to do so.
The Speaker, who again confirmed publicly that he had voted Remain in the 2016 referendum, said there was a big difference between the law and political reality.
May had claimed that the last legal 'default' was to leave on March 29, but had herself torn that up with a fresh extension to April and then a further one to October, he said.
"My reading of the situation is that legally the default position, in the absence of agreement, is Brexit on 31 October. That is the legal position. There can however be a difference between what the law says and what political movement, political activity between now and then decrees.
"I'm very clear in my mind that ... there is a difference between a legal default position and what the interplay of different political forces in parliament will facilitate."
Bercow, who infuriated Tory MPs earlier this year by preventing May from putting an unamended Brexit deal to a vote, said that he was aware MPs like Tory Dominic Grieve may be deselected by their party for blocking a no-deal exit.
"The only duty of a Member of Parliament is for he or she to do what they think is right. There is a view that says the referendum supersedes anything else, [that] parliament legislated. There is a view that says that's it, we didn't talk about best of three or best of five.
"That is an opinion...It may be that a Member of Parliament flies in the face of that, by voice or vote. If you ask me is there a legal duty for an MP to vote for the result of a referendum or against the referendum, there is no legal duty, it's a matter of choice. They may face consequences, but that's a choice they can make."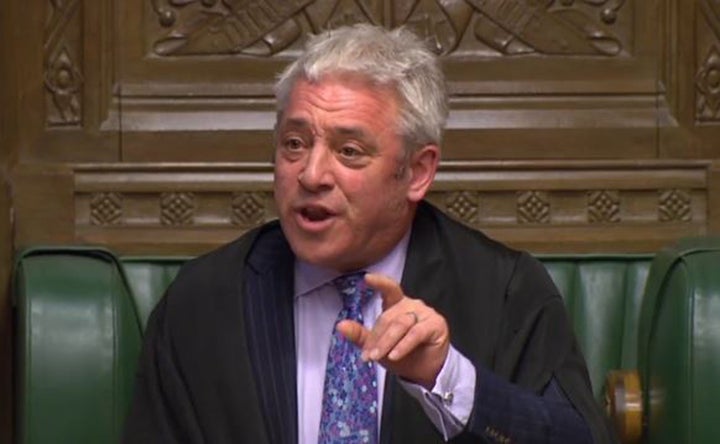 The legislation to hold a referendum, as well as the decision to trigger Article 50, were both held in the 2015-2017 parliament, he added.
"They can't be wished away or sniffed at, but these matters were matters decided by the last parliament. No parliament can bind the hands of its successor. This parliament can do as this parliament thinks fit."
He added: "The idea that there is an inevitability of a no-deal Brexit would be a quite wrong suggestion. There is no inevitability whatsoever about that."
After his lecture in Washington, Bercow - who had been expected to step down this summer after a decade in post - told the Guardian he would remain in the job until Brexit was sorted out.
"I do feel that now is a time in which momentous events are taking place and there are great issues to be resolved and in those circumstances, it doesn't seem to me sensible to vacate the chair."
However, he faced a swift backlash from senior Conservatives over his remarks about stopping no-deal.
Former Tory leader Iain Duncan Smith said: "In respect of the Speaker, we are subject to European law until the day we leave and European law is very clear that we leave on a set date unless a request for an extension is made and the EU grants that extension. That's it.
"So parliament only gets its say in terms of legislation, it can't take over the government at any stage, it can't run the legislative programme, so it's European law that will get the final say."
Several Tory leadership contenders have said they plan to renegotiate May's Brexit 'withdrawal agreement' with Brussels if they become prime minister this summer.
But there remains the problem that under international law, the UK's extended membership of the EU was only granted on the strict condition that the deal would not be renegotiated before October.
Jean-Claude Juncker said he told May in a meeting in Brussels on Tuesday the EU27's position would not change. "I made it crystal clear, there will be no renegotiation."
A No.10 spokesman pointed out on Tuesday that while he would not comment on the Tory race, "the legal text that was agreed at [EU summit] Council with the prime minister was that we would not be seeking to reopening the withdrawal agreement".
"That was part of the process under which the extension was approved until October 31."