The Out campaign has repeatedly attacked the EU's free movement rules but the Shadow Chancellor said Britain had gained from European free movement and said the Tories threatened to drag the debate into "the intellectual gutter".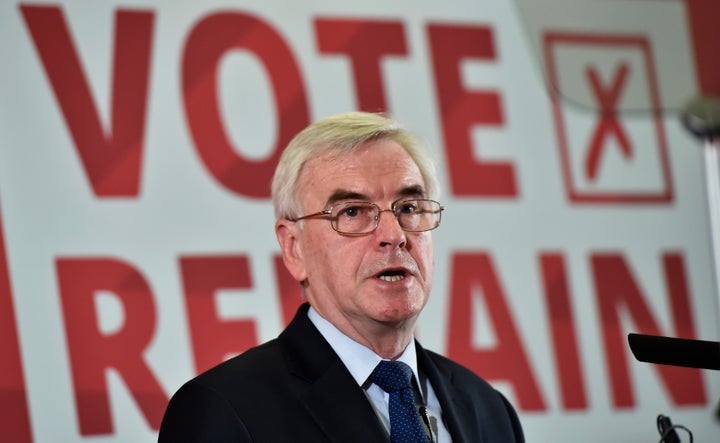 The level of immigration to Britain has been a difficult issue for the Remain camp.
Writing in The Sun today, Brexiteer Priti Patel said a new immigration system would "control the chaos and help the economy", saying increasing immigration hurts the wages of the low-paid.
The latest figures show around net migration is at around 330,000 to the embarrassment of David Cameron, who infamously pledged to reduce it to less than 100,000.
At 'Another Europe Is Possible', an event held at London's Institute of Education on Saturday that also featured ex-Greek finance minister Yanis Varoufakis, McDonnell said: "Inwards migration often keeps our own economy afloat, filling the skills gaps and supporting our ageing population to pay its way.
"I speak as the grandson of an Irish immigrant and I have to tell you that it's been the case for almost a century and a half that migrants have supported this economy and kept it afloat.
"I'm proud that it was mostly Irishmen who built most of the infrastructure on which we travelled to get here today, many of the buildings we work in and hold these meeting in.
"We have to be straight with people as well: Of course migration on any scale presents its problems of integration and pressure on public services, but all of these problems can be readily overcome."
McDonnell also said the overblown statements by both camps had left voters tired of "ranting hysteria".
"We cannot let the Right drag this debate into the intellectual gutter."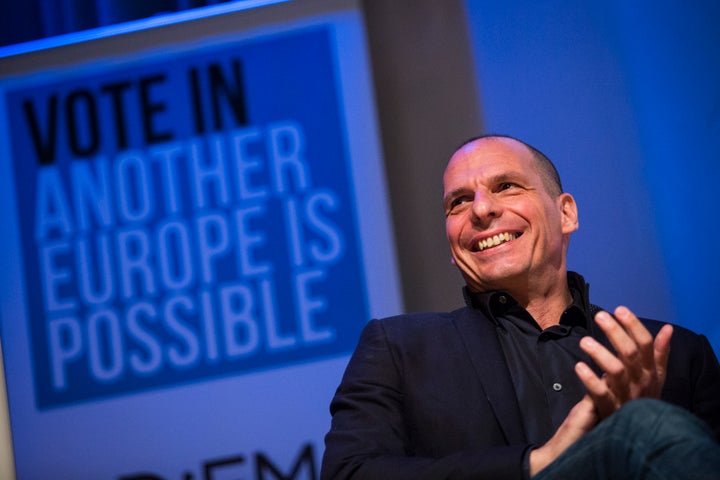 Varoufakis told the event Britain had to remain in the EU to help make it more democratic and a Brexit would only benefit the "oligarchy".
"It is impossible for the European Union to become democratised without democratic Britain participating in the process," he said.
"Voting to leave the European Union will only benefit a national oligarchy and class which is particularly keen on ruling over the British people completely and utterly undemocratically."
Caroline Lucas, the Green MP for Brighton Pavilion told the audience: "Europe needs to be more democratic, accountable and transparent - but so does Westminster. We need to be in it to change it."