A four-year-old refused to back down when her dad told her she could "never" have a boyfriend.
John Tierney, from South Lanarkshire in Scotland, filmed his daughter Grace's reaction to repeatedly being told relationships were off the cards.
"What if I wanted a boyfriend?" Grace asked her dad in the clip.
"Daddy will break his legs," Tierney replied.
Tierney, 37, said the conversation started after his daughter waved at two boys who walked past the car.
He said he joked that boys were "smelly" and she shouldn't wave - to which she asked whether she could have a boyfriend.
But things didn't go down well when Tierney repeatedly said she couldn't.
"If you do, daddy will take your boyfriend's daddy and keep him hostage and put him in a cupboard," Tierney joked.
"Dad, listen, I want a boyfriend," she added, refusing to give up.
"You're going to work for Jesus, end of story," the dad said.
Tierney's video had been retweeted nearly 4,000 times within two days of being uploaded on 24 April.
It went down well, with people replying to the tweet to tell the dad how brilliant it was.
"The video has gone a bit mental – I never expected it to go this mad."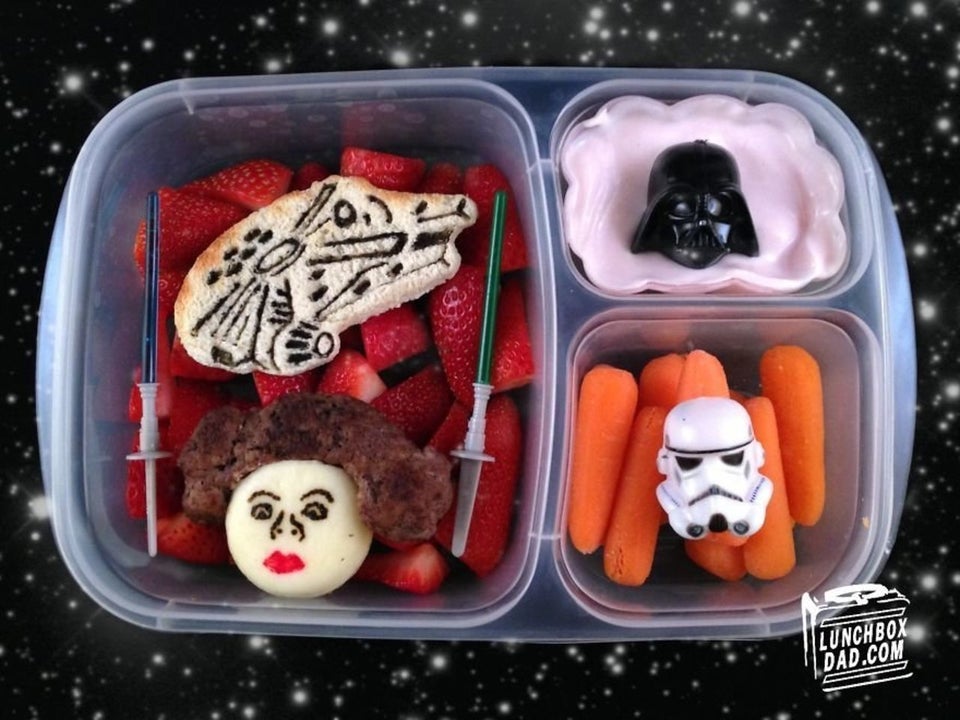 Dad's Star Wars Lunches
Related