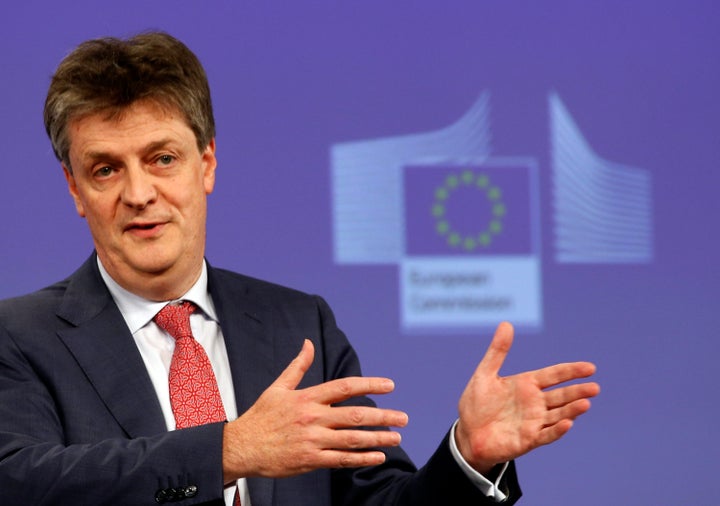 A senior Tory ally of David Cameron has suggested that Cabinet ministers and the public who back 'Hard Brexit' are "stupid".
Lord Hill, a former EU Commissioner and Leader of the Lords under the ex-PM, warned that the UK had to decide if it wanted to leave the EU with most of its trade links intact, or preferred to make migration curbs a priority.
"I think we have this kind of false choice in the UK often between 'hard Brexit' and 'soft Brexit'," Hill told BBC Radio 4's Today programme.
"I think the choice is between stupid Brexit and more intelligent Brexit and that is what we need to go for.
"My whole approach to this would be that if we approach it in a sensible way, because the European system is a deal-based system, there is more scope for trying to resolve it intelligently than if we go at it in a way where we all end up shouting at each other."
'Hard Brexit' is used in Westminster to describe a clean break with the EU's single market tariff-free system on goods, while imposing strict visa controls on immigrants.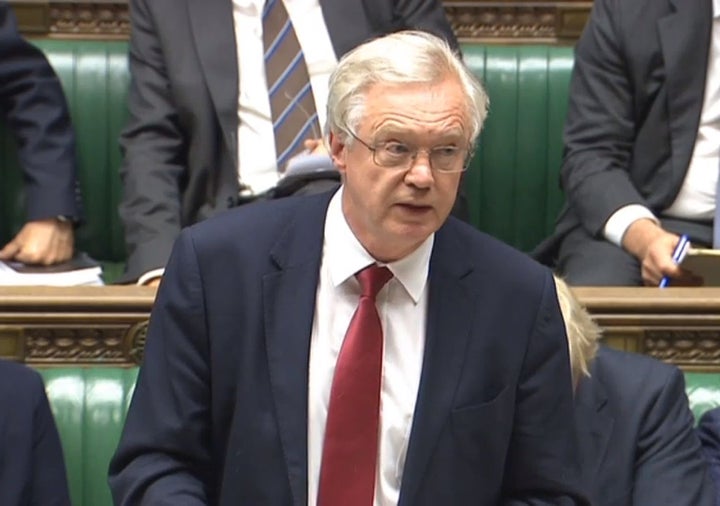 Some MPs suspect that Brexit Secretary David Davis, Foreign Secretary Boris Johnson and International Trade Secretary Liam Fox are prepared to put the UK on World Trade Organisation tariffs rather than remain members of the EU market.
Lord Hill, who resigned as the EU's Commissioner for Financial Stability, Financial Services and Capital Markets Union soon after the referendum vote, even claimed that many EU leaders felt Britain was too smart to really quit the EU.
The row came as Theresa May faced the humiliation of seeing Brexit discussed right at the end of a working dinner in Brussels at her first EU summit.
The former member of the left-wing government in Athens told the BBC's Question Time that Davis was running a "Pythonesque department of exit, staffed by several people of very low IQ".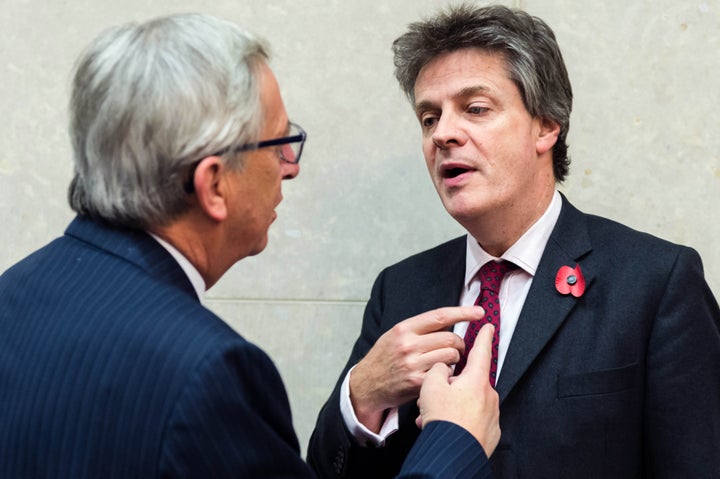 Lord Hill, a long-time ally of Cameron, announced his resignation from his Brussels post just two days after the Brexit vote on June 23.
His comments today sparked a swift backlash from one senior Tory MP, who told HuffPost UK: "Suggesting millions of British voters are 'stupid' didn't work for the Remainers in the EU referendum, did it?
"Lord Hill threw his toys out of his pram in June, preferred to flounce off to make money. Hardly surprising as his EU steer to Cameron was so duff. Would you want strategic advice from him?"
On Question Time, Varoufakis refused to name any Brexit department staffers who might be of low IQ, saying these were already well known.
The show also featured a Polish migrant being booed by the TV show's audience after she suggested she had been discriminated against since the Brexit vote in June.
And a former Treasury mandarin who helped Margaret Thatcher win her famous EU 'rebate', said that Davis was "in cloud cuckoo land" in his approach to Brussels.
Sir Brian Unwin said it was wrong for Davis to claim "the negotiating odds were unbelievably, heavily stacked in our favour".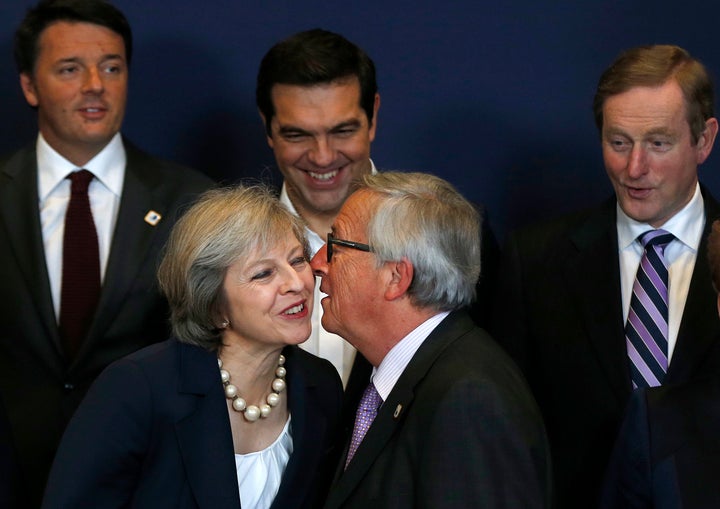 Lord Hill also attacked the idea of hardline Brexiteers that the EU will offer Britain favourable trade terms because it needs the UK to keep buying products like German cars and French cheese and wine.
"People here, I think, forget that for the Europeans the project, it's an emotional project, it's a political project and actually it's quite a romantic project and so if we think in the UK that ultimately economic rationalism will win out in terms of negotiation, that is to misread how the Europeans will approach the negotiation," he said.
German MEP Manfred Weber, an ally of Angela Merkel who heads the centre-right European People's Party, told Today of discontent at Theresa May's insistence that Britain will play a central role in the EU right up until it leaves.
"When somebody wants to leave a club it's not really that such a member who leaves the club wants to decide about the future of this club so this is really creating a lot of anger, the behaviour of the British government," he said.