While the British Medical Association (BMA) says it is "absolutely behind" the decision for further action, the news of new strikes has not been welcomed by others in the profession.
A spokesman for the Academy of Medical Royal Colleges said the organisation was "disappointed" at the prospect of further sustained industrial action.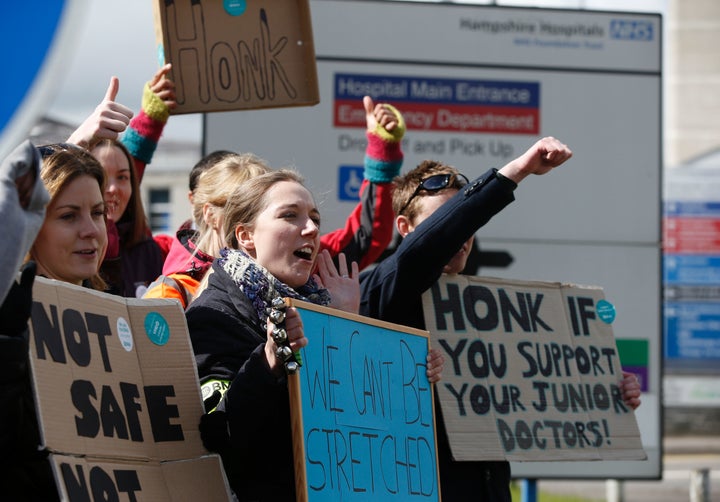 According to the Press Association, he said: "We are acutely aware that the NHS is under extreme pressure at the moment. Patient safety and quality of care must be the priority.
"We know there are genuine concerns about the contract and working arrangements, but we do not consider the proposed strikes are proportionate.
"Five days of strike action, particularly at such short notice, will cause real problems for patients, the service and the profession."
While the Academy has previously expressed disappointment that an agreement could not be reached, this is the first time it has clearly spoken out against a strike.
Former health secretary and chairman of the NHS Federation Stephen Dorrell described the decision as "extremely disappointing".
He told BBC Radio 4's Today programme: "It cannot be otherwise than true the if a major part of the medical workforce withdraws its labour that has a very direct effect ton the quality of healthcare delivered through the NHS."
He added said that the current proposals had been "recommended by the BMA leadership" after length discussion, adding: "Surely it must accept some ownership of those proposals?"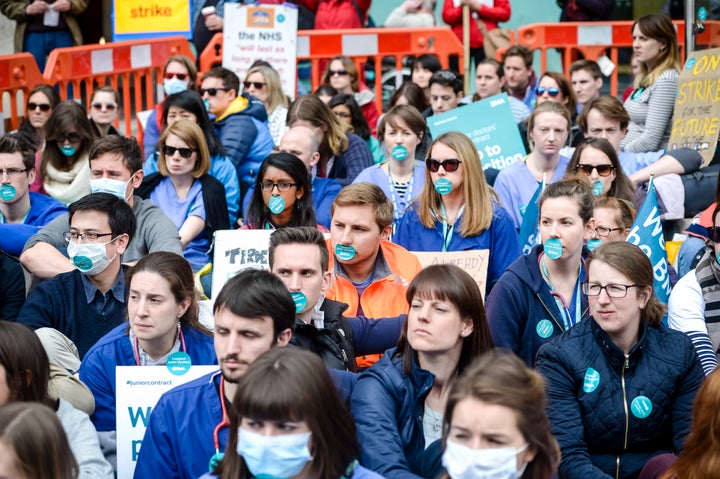 Kathy McLean, executive medical director at NHS Improvement, also questioned the decision to strike and urged junior doctors to call it off.
She said: "Trusts across the country are working hard to ensure they are as prepared as possible in order to provide the best service to patients, who are likely to be severely inconvenienced by this industrial action.
"NHS Improvement will be working closely with NHS England to support them in this. I urge junior doctors to call off this action."
Professor Neena Modi, president of the Royal College of Paediatrics and Child Health, however, said that her association had not signed a statement condemning the strikes.
Speaking on the Today programme, she said: "We felt we couldn't support this statement because we would rather make a positive suggestion. The statement does not propose a way forward and we have proposed a way forward.
"Secondly, we are neither a trade union or political organisation and it is not for us to take sides or be partisan in this argument. Our role is first and foremost to advocate on behalf of children and it's also, of course, to support our members.
"And the third reason, we felt it was unjust in its implication that junior doctors do not put patient safety first and foremost. I believe that junior doctors are absolutely always putting patient safety to the forefront."
She was asked by John Humphrys: "Is it really proportionate to remove half the doctors in the NHS, not just for a week but on and on and on?"
She responded: "It is really proportionate to claim that by imposing the new contract we will suddenly manage to deliver seven-day services? I put it to you that in any dispute, and this is a very grave and very tragic, very damaging and debilitating dispute, I put it to you that in any dispute of whatever nature, there are always two sides to an argument and that's why the two sides need to get together to talk.
"We would like to return to the negotiating table, to see some maturity brought to this discussion."
The comments comes as the Daily Mail has claimed that a secret ballot among junior doctors earlier in the summer showed that only 31.5% supported rolling, all-out strike action.
It also claimed that the BMA approved the action by just 16 votes to 11 and said that doctors had to state their vote out loud.
Fears have been raised for patient safety during the walkout, with Niall Dickson, chief executive of the General Medical Council, saying the strike represented a "serious escalation" of the dispute.
He added: "The first priority must be to protect patients from harm."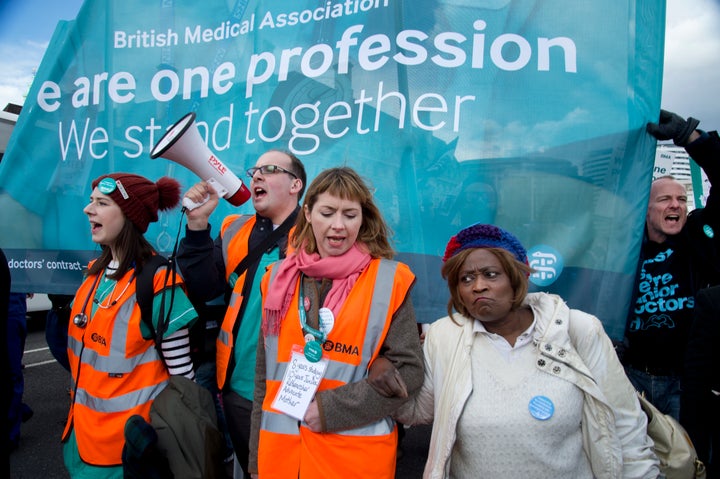 But BMA chairman Dr Mark Porter sought to ease concerns, and said staff on duty will be more senior than those they might normally see and that patients "should not be concerned".
Dr Ellen McCourt, who chairs the BMA junior doctors' committee, said: "We want to resolve this dispute through talks, but in forcing through a contract that junior doctors have rejected and which they don't believe is good for their patients or themselves, the Government has left them with no other choice."
The Prime Minister has accused the BMA of "playing politics" over the issue.
Theresa May said: "The BMA should be putting patients first - not playing politics."
But Dr Porter retorted: "I have to say it beggars belief that we can be accused of playing politics in this when the stated reason of the Government proceeding is that it was in their party manifesto. That, to me, is playing politics."
Junior doctors have announced they will stage additional full walkouts between 8am and 5pm on October 5, 6, 7, 10 and 11, November 14 to 18 and December 5 to 9.
The extra strike dates come on top of the five days of action set out on Wednesday, which will take place from September 12 to 16.