Hailey Bieber has shot down speculation that her husband Justin was shouting at her in a video that recently went viral.
The couple spent last weekend in Las Vegas, where the chart-topping singer performed a string of night club shows.
Following one of his performances, Justin was caught on camera speaking animatedly to Hailey, and as the footage began doing the rounds online, many fans jumped to the conclusion that he was yelling at her.
However, she now appears to have dismissed this suggestion in an Instagram post.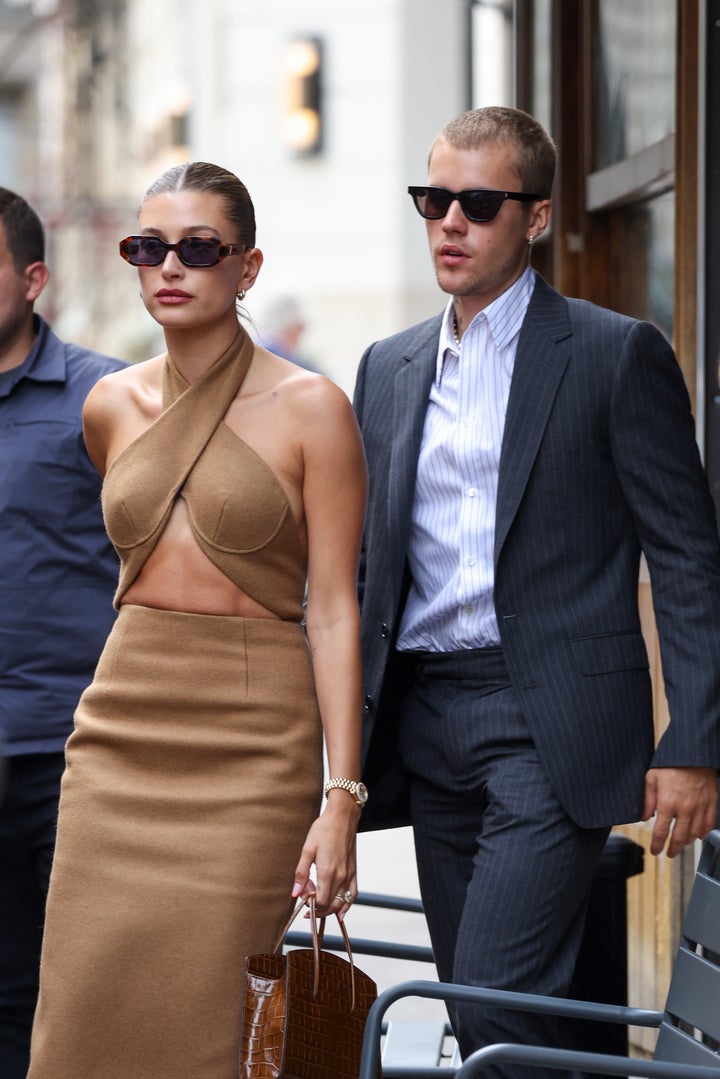 Sharing a picture of herself and her husband kissing, she wrote: "Reminiscing on how amazing last weekend was.
"Had the best time surrounded by so much love. Any other narrative floating around is beyond false.
"Don't feed into the negative bullshit peeps," she added, alongside a peace sign emoji.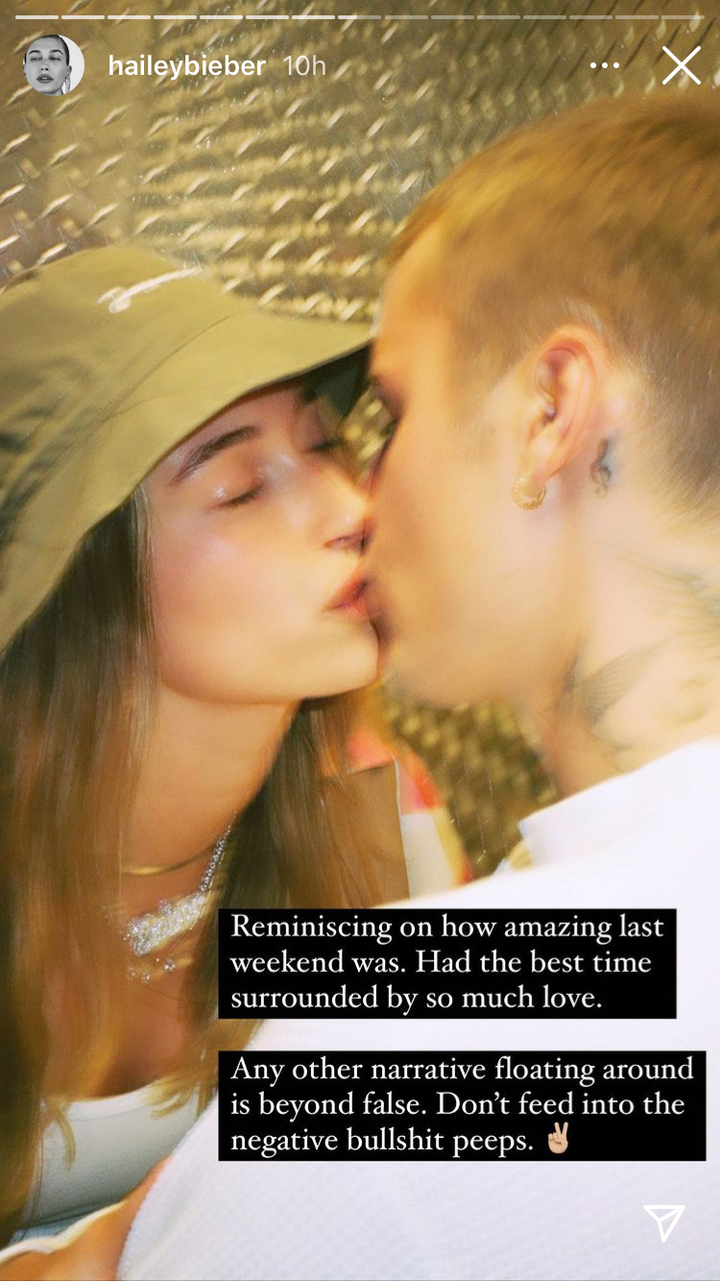 Although they'd known each other for years before their relationship took a romantic turn, Justin and Hailey had only been dating for a matter of weeks when they became engaged in 2018.
Months later, they tied the knot in a private ceremony in New York, when Justin was 24 and Hailey was 21.
"There was just lack of trust," he recalled. "There was all these things that you don't want to admit to the person that you're with, because it's scary.
"You don't want to scare them off by saying, 'I'm scared'."
He said: "We're just creating these moments for us as a couple, as a family, that we're building these memories.
"It's beautiful that we have that to look forward to. Before, I didn't have that to look forward to in my life.
"My home life was unstable. Like, my home life was not existing. I didn't have a significant other. I didn't have someone to love. I didn't have someone to pour into. But now I have that."