A Tory MP has branded gender equality campaigners the "shrill equal pay brigade" and mocked them for "shouting from the rooftops".
Karl McCartney gave a speech in Parliament suggesting men should celebrate the traditional masculine roles they were "born to do".
He added it was not "politically correct" to discuss the attainment gap between boys and girls, and said it would surprise women to know men could multitask.
"Boys need outlets for their creativity, energy and natural instincts," McCartney told MPs in an educational performance debate on Tuesday.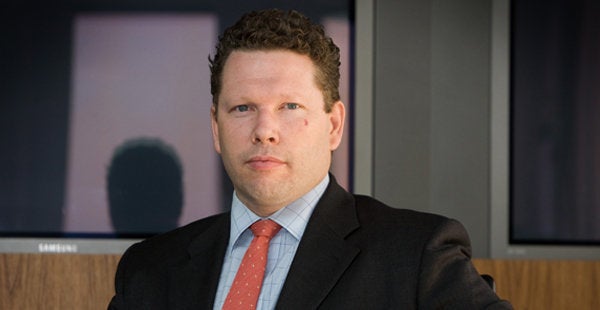 "They need to know it is okay to be masculine, and that masculinity is the equal of femininity. It is a positive thing to like cars, engines, building sites, getting your hands dirty and playing sport.
"It is also a positive thing to like dancing, painting, sculpture, acting and writing plays, but we must not shy away, at any level, from celebrating what traditional male or masculine roles are; they are what we as males were born to do."
He added: "It may also surprise some ladies that some males can multitask. Some of us can cook, wash, sew and manipulate a Dyson without instruction and make a damn good job of it."
McCartney continued, claiming data from the ONS showed employed men under the age of 29 were paid less an hour on average than their female peers.
"That remarkable transition flies in the face of the shrill equal pay brigade," he said, "who while proclaiming the need for equality seem quietly to gloss over that fact when shouting from the rooftops with regard to equal pay".
The Lincoln MP's comments were slammed by Labour MP Jess Phillips, who mocked them by saying she would purchase a t-shirt with his quotes on it.
McCartney replied, saying Phillips should highlight the text she agreed with in pink.
Others, including a parliamentary researcher, slammed the "incredibly patronising language" and said it was a throwback to the 1950s.
SEE ALSO:
Related