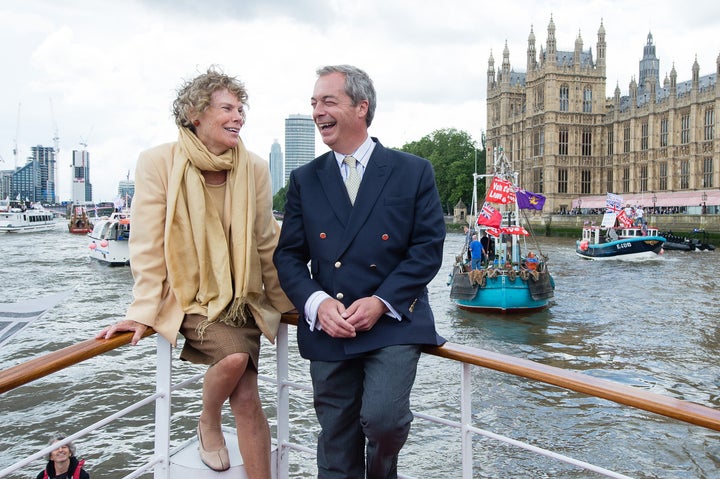 Labour's most prominent pro-Brexit campaigner has suffered damning condemnation from her own constituency party, after its members voted unanimously to censure her for "supporting" Nigel Farage in the EU referendum.
Kate Hoey, who chaired the Labour Leave group, faced an uprising from members in the London seat she has served as an MP for for almost 30 years.
Despite spearheading the Labour Brexit movement, Hoey's Vauxhall constituency falls in Lambeth borough, which returned the highest Remain votes - 79% - in the British Isles.
Last night Vauxhall's Labour members voted unanimously to pass a motion criticising Hoey for her appearances with ex-Ukip leader Farage and failing to condemn the 'Breaking Point' poster, despite the alleged entreaties of a number of Vauxhall Labour members.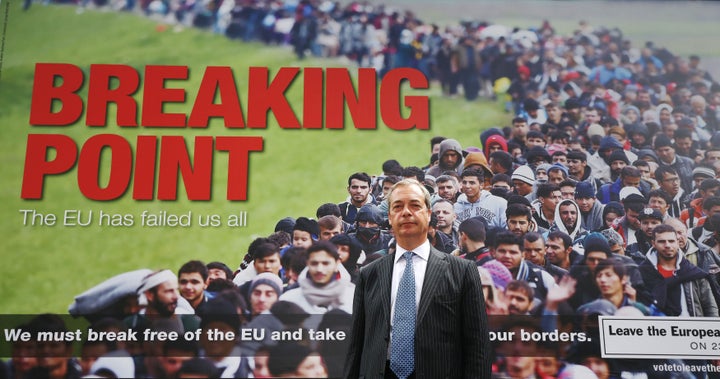 Hoey was invited to the meeting, and reportedly made aware of the motion against her, but did not attend. One Vauxhall member claimed the MP had not been present at a constituency meeting in seven months.
Of the people who voted, all backed the motion criticising her, with only two abstentions.
A copy of the motion, seen by The Huffington Post UK, said Vauxhall members resolved to:
Censure Ms Hoey for her lack of action and failure publicly to condemn the 'Breaking Point' poster during the campaign and for the seemingly enthusiastic support and comradeship she gave Mr Farage during the campaign
To invite Ms Hoey to explain her position to the Vauxhall General Committee
One member present at the meeting said it was attended by many who had long-supported Hoey, but saw her actions as a Leave campaigner as "unforgivable" and the "final straw".
"That was the thing that would have made her nervous," the attendee told HuffPost UK. They also said there was also notable consensus between 'moderate' members and those part of left-wing pressure group 'Momentum'.
Brendan Chilton, general secretary of Labour Leave, rebutted the criticism of Hoey.
"Labour MPs who supported Remain and Leave campaigned on a cross-party basis for their viewpoint," he told HuffPost UK.
"Labour Leave was the Labour campaign to leave the European Union and we worked with other leave campaigns to secure Brexit."
Hoey was contacted for comment but did not reply by the time this story went live.
NOW READ: