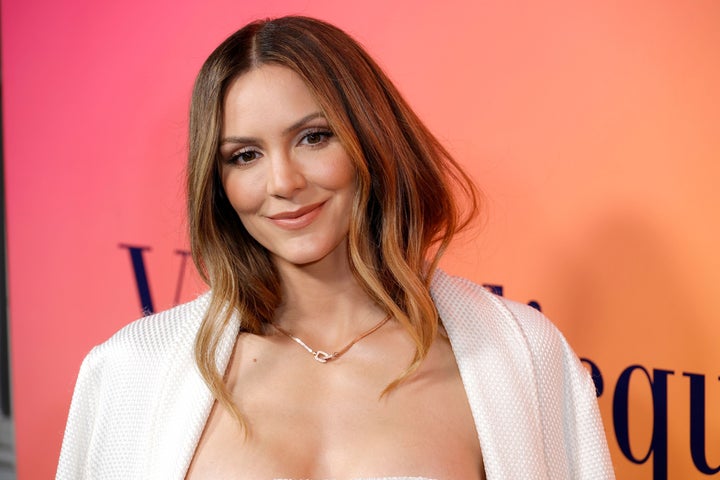 Back in 2013, the Smash actor appeared on Jimmy Fallon's US talk show, during which fellow guest Brand pulled her onto his lap after being told to allow Katharine to have his seat.
Linking to their article on Instagram, they wrote that Katharine "looks so uncomfortable" in the footage, prompting a response from the former American Idol runner-up.
Addressing the Daily Mail directly, she wrote: "I know nothing [of] what you are trying to claim here but this specific incident was over 10 years ago and it was harmless.
"Please don't try and use me for whatever purpose you are trying to serve."
In the past few days, Brand has been dropped by his agents, while a number of charitable organisations he has supported in the past have also severed ties with him.
Meanwhile, the BBC previously said it would be "urgently looking into the issues raised" by the Sunday Times and Dispatches report, while Channel 4 has also begun an internal inquiry.