Ken Livingstone is set to lose his contract with radio station LBC after being embroiled in a row over controversial comments on Hitler.
The former London mayor had been used as a host, pundit and call-in commentator for years on the popular broadcaster but will no longer be gracing the nation's airwaves.
An LBC spokesperson confirmed to The Huffington Post UK that Livingstone had taken a leave of absence from his usual presenting role on LBC and would not be returning to the station at the end of his contract.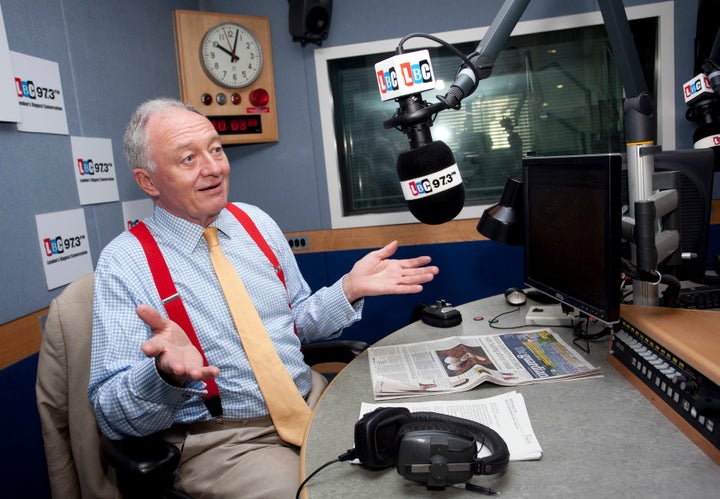 He is currently employed as a presenter on the London radio station's Saturday morning slot, although has not appeared for a number of weeks due to the rules of impartiality levied on broadcasters in the run up to June 23's EU referendum.
An LBC spokesperson told HuffPost UK: "Ken Livingstone is not currently presenting on LBC and will not be returning to the station at the end of his contract."
He made the comment as Labour was accused of tolerating anti-Semitism among its members - something it has now commissioned an independent review into.
The former mayor, who served for eight years in London, is facing an inquiry into his comments, over claims by Labour he had brought the party into disrepute.
At the time, Jeremy Corbyn tried to play down tensions about Livingstone's suspension, denying the incident had sparked a "crisis".