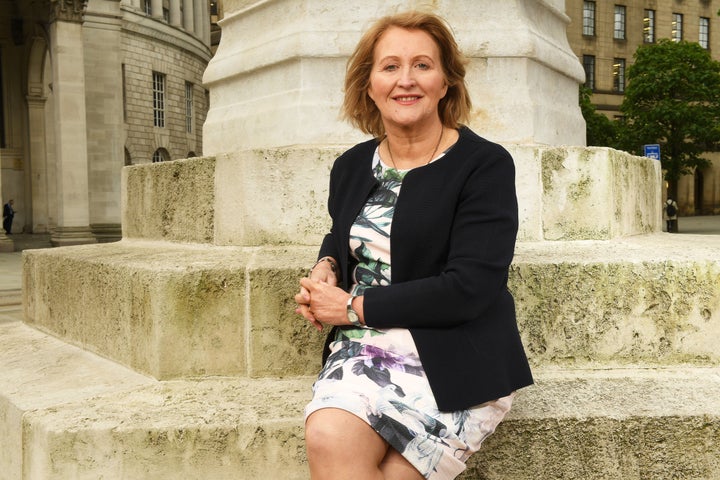 The EU's chief negotiator must make sure kids of European nationals living in UK are not used as Brexit bargaining chips, the Children's Commissioner for England has said.
Anne Longfield has written to Michel Barnier urging the EU to take "a more constructive approach" to the residency status of the half a million youngsters in England born to EU nationals, and the thousands of UK-born children living in other EU countries.
She also calls on the EU to separate the issue of European Court of Justice jurisdiction from citizen's immigration rights, so an agreement on what happens after Brexit can be made swiftly.
"The EU said they wanted to make residence rights of EU nationals the first thing to be agreed during the negotiations," Longfield, a former charity chief executive, said.
"Yet their proposal makes residence rights dependent on ECJ jurisdiction, something which won't be agreed until the end of the negotiations.
"If the EU genuinely want to resolve the question of residence rights of EU nationals, they need to separate out the two issues to enable a negotiation in good faith which can give certainty to the hundreds of thousands of children and their families left in limbo.
"Two more years of uncertainty feels like a long time to a child."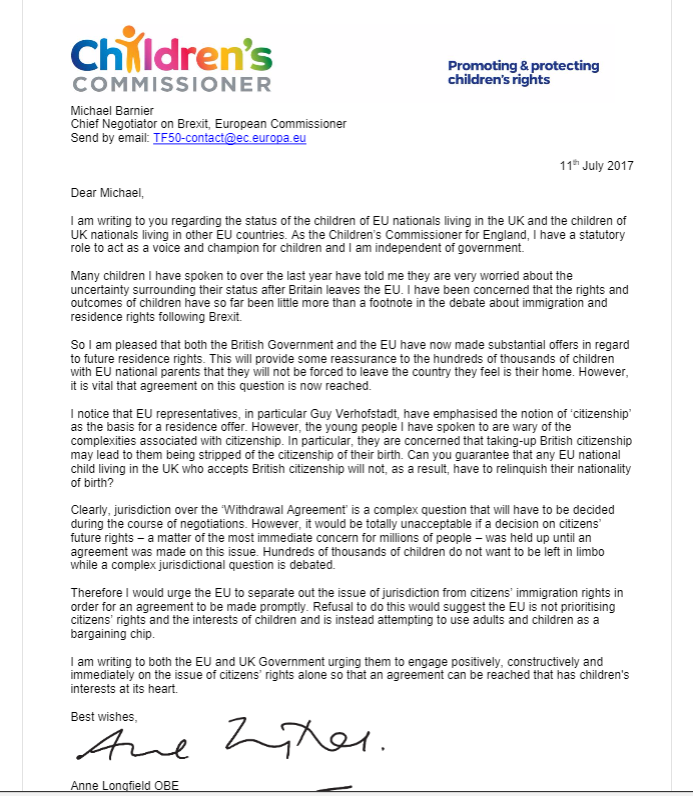 According to the ONS, there are 588,000 children in England who are EU nationals – 260,000 of whom were born in Britain – who do not currently know what rights they will have to remain in the UK after Britain leaves the EU and whether they will have to leave behind their home, school and friends.
The Children's Commissioner has also written to Brexit secretary David Davis asking for clarification on the government's proposals around nationality.
Last month Theresa May made what she called "a fair and serious offer" to EU nationals living in the UK, which would see those who have lived here more than five years allowed to stay permanently.
But Longfield said although the EU has set out its principles surrounding the issue, more detail needs to be made public about the implications for British nationals living abroad and the complexities surrounding citizenship.