The son and daughter of Dr Martin Luther King Jr have launched extraordinary attacks on Donald Trump on what would have been the 89th birthday of their father.
Reverend Bernice King and Martin Luther King III both rebutted any notion the President represented the ideals of the civil rights movement and said the American Dream is a "nightmare".
The excoriating comments were in stark contrast to a video put out by the White House in which Trump spoke at length about the legacy of Dr King.
Speaking in Washington at the National Mall on Monday, Dr King's son, said:
"We are here today because the American Dream is decidedly a nightmare for too many citizens and people have had enough.

"Let me say it again - the dream has become a nightmare for too many American citizens on the left and the right.

"And they've had enough. They've had enough of the viciousness and vitriol seen from the statehouse to the White House.

"When a President insists that our nation needs more citizens from white states like Norway, I don't even think we need to spend any time even talking about what it says and what it is.

"Now, the problem is that you have a President who says things but has the power to execute and create racism. That's a dangerous power and a dangerous position and we cannot tolerate that.

"We got to find a way to work on this man's heart."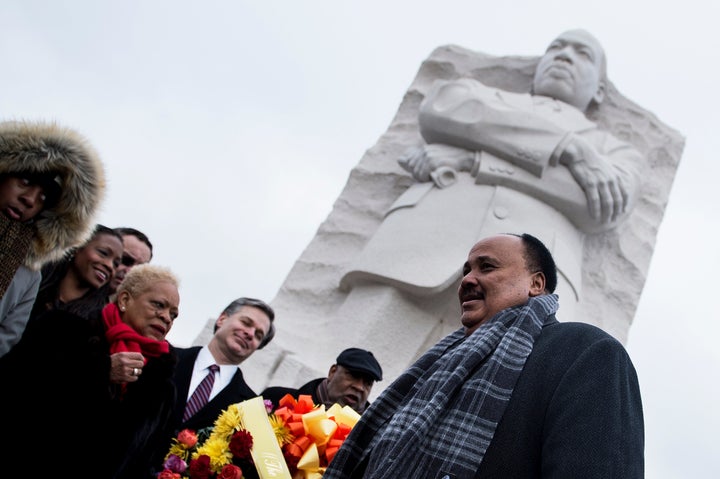 In Atlanta, Reverend Bernice King, said:
"We cannot allow the nations of the world to embrace the words that come from our President as a reflection of the true spirit of America.

"We are one people, one nation, one blood, one destiny. ... All of civilisation and humanity originated from the soils of Africa

"Our collective voice in this hour must always be louder than the one who sometimes does not reflect the legacy of my father."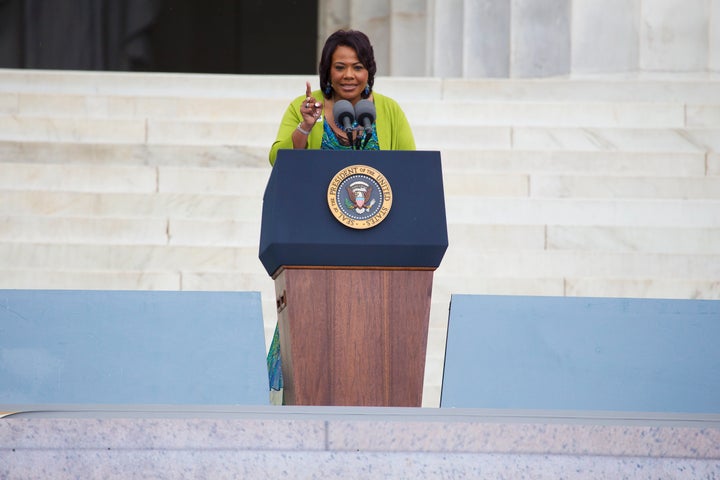 Trump has been forced to insist he is "not a racist" after he was accused of calling Haiti and African nations "shithole countries" last week.
But Trump hit back at the criticism last night (Sunday), telling reporters in Florida: "I'm not a racist. I'm the least racist person you have ever interviewed."
"We should have more people from places like Norway," he is said to have added.