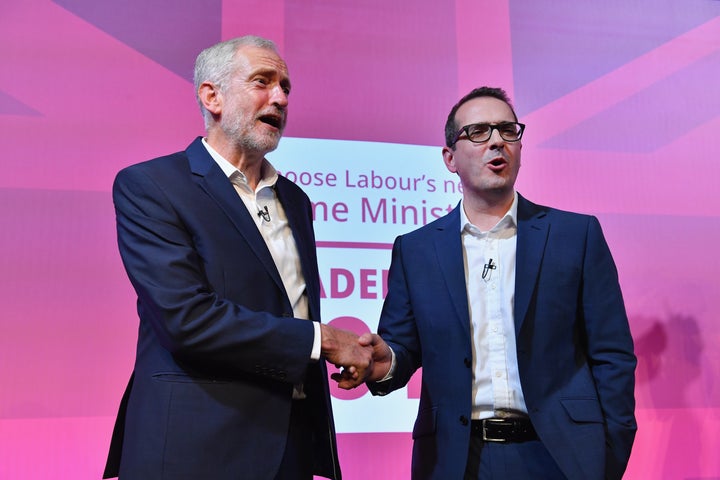 The last weeks of the Labour Party leadership election have seen tensions escalate significantly, after high-profile criticism of the party's decision to award or rescind voting rights.
Many of those denied a vote themselves have joined the outcry and taken to social media to highlight the often bizarre reasons given.
Here are seven of the most surprising:
'Green Party supporter'
Ben posted a letter he received from Labour explaining the reason behind his membership denial.
In it, the note's only reason given was: "You showed support for the Green Party on Twitter in 2014 and 2015."
There was no further explanation or evidence of the posts, leaving Ben to brand the move "incredible". He also shared comments on Twitter that criticised Labour for purging Green defectors rather than welcoming them.
Sophie McKeand was left disappointed when she received a similar letter.
The poet was told her membership application had also been rejected on the grounds she tweeted in support of the Green party.
McKeand called the decision a "total farce".
The irony of rejection applications by people who had ever expressed positive statements for another party was highlighted.
'Meeting rudeness'
Labour councillor Pamela claimed she was sent an email with news of her membership suspension based on claims she had been rude in a meeting.
The Harrow politician said she had spent two days unable to sleep or eat because Labour officials refused to explain the allegation down the phone.
"I was devastated and felt criminalised," Pamela wrote on Twitter. "Luckily I have had fantastic support - others might feel completely isolated."
She was also banned from attending council meetings as a Labour representative and had the whip revoked.
'Foo Fighters fan'
Labour suspended another woman's membership after she made a post about the Foo Fighters.
Catherine Starr was told the news in a letter that warned she had shared "inappropriate content on Facebook".
The 33-year-old Jeremy Corbyn supporter was told it related to a post she sent on March 5 when she shared a clip of the rock band, writing: "I fucking love the Foo Fighters". She also shared posts on veganism and animal-free cosmetics that day.
'Social media posts'
Bakers union general secretary Ronnie Draper said he was "shocked" and "outraged" by the decision to rescind leadership voting rights.
Despite having been a member for most of his life, Draper was told that unspecified "social media posts" had contravened Labour's rules and subsequently earned a suspension.
"I believe this flies in the face of natural justice," he said. "I intend to challenge my suspension robustly and am currently taking legal advice."
A disability activist pictured speaking to Owen Smith was also given a similar excuse.
Jae Robinson had her membership suspended for "comments you posted on social media", again without reference to evidence.
Allie was suspended for emails he claim he never wrote.
In a post on Twitter he lamented receiving a letter general secretary Iain McNicol, revealing he was banned for "comments you made, including in an email to the Labour party".
Despite the allegation, Alfie insists he "didn't write any emails".
McNicol personally waded into the debate last week amid criticism of his party's adjudication on members' voting rights.
After claims by McDonnell that Labour "officials" were trying to undermine Corbyn's electoral hopes, McNicol wrote: "John, just to clarify you say 'party officials'. Decisions are made by elected NEC members, and not party staff."
Labour said the party did not comment on the terms of NEC rulings on individual members.
READ MORE: