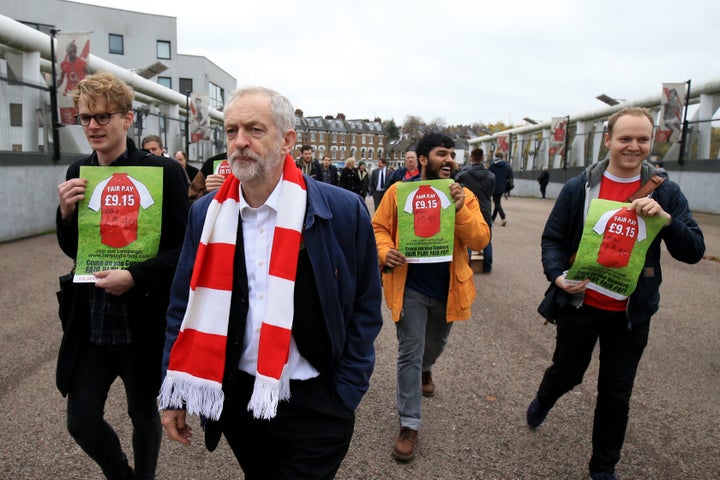 Labour has pledged to clamp down on ticket touts and force Premier League clubs to invest more in grassroots football.
Arsenal, Jeremy Corbyn's favoured team, take on Chelsea at Wembley in the FA Cup final on Saturday. The Labour leader is using the clash as an opportunity to remind voters of his party's manifesto commitment to ensure five per cent of the Premier League's broadcast income is diverted to lower level clubs.
"The FA Cup final marks the greatest day of the football season," Corbyn said.
"Millions of football fans across the country, including myself, are eagerly awaiting kick off this evening at Wembley.
"Despite the game we all love receiving lucrative domestic and international TV deals, the grassroots game has been shamefully starved of funding over recent years.
"Too often, youth football teams cannot find pitches to play on and when they do they are expensive and the facilities are not fit for purpose.
"All-weather pitches are like gold-dust and coaching badges can cost unaffordable amounts. Under these circumstances, it is no surprise we are not nurturing the talent that we all know exists within the beautiful game."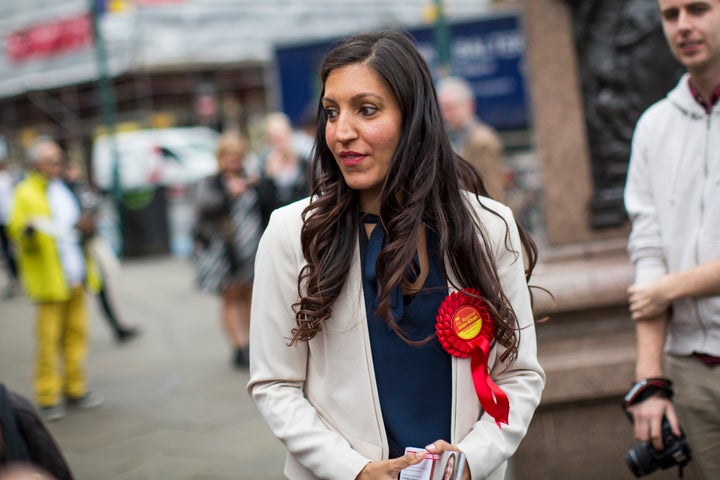 Labour wants to work with train companies to develop a 'flexible football ticket' for when match times are altered at short notice and crackdown on ticket touts with 'anti-bot legislation', to prevent thousands of tickets being harvested at once and resold at inflated prices.
The party has also pledged to hold a review into the secondary ticketing market.
Corbyn, whose face has made an appearance on some terrace banners during the election campaign, set out Labour's commitment to investing in the game at lower levels on a campaign visit to Prenton Park, home of Tranmere Rovers, last week.
Rosena Allin-Khan, shadow sports minister, said: "Without supporters, amateurs and young players, football would be barren. As broadcast revenues and the popularity of our leagues increase, so should the support that goes back into the grassroots game. We have to make sure we can develop future British playing and coaching talent, in order to make sure our leagues stay competitive for years to come."
The Tories dismissed Labour's policy and claims as 'nonsensical'.
A spokesman said: "There is more money going into grassroots football than ever before, thanks both to record investment by a Conservative government and a deal we struck with the Premier League to put at least £100 million a year directly into the grassroots game."