Emily Thornberry brought the sass many have come to expect from her as she filled in for Jeremy Corbyn at this week's Prime Minister's Questions.
The shadow foreign secretary went head-to head with de facto deputy prime minister Damian Green while Theresa May was away on a three-day tour of the Middle East.
"That's one Anglo-American couple we on this side will be delighted to see holding hands," she told the Commons.
"I'm sure that Prince Harry, the patron of Rugby Football League, will be joining all of us in supporting the England team in the world cup final on Saturday - and I for one will of course be waving my St George's flag."
Thornberry resigned from Ed Miliband's shadow cabinet in 2014 after she provoked fury by tweeting a picture of house adorned with flags during a by-election, with the caption: "Image from Rochester".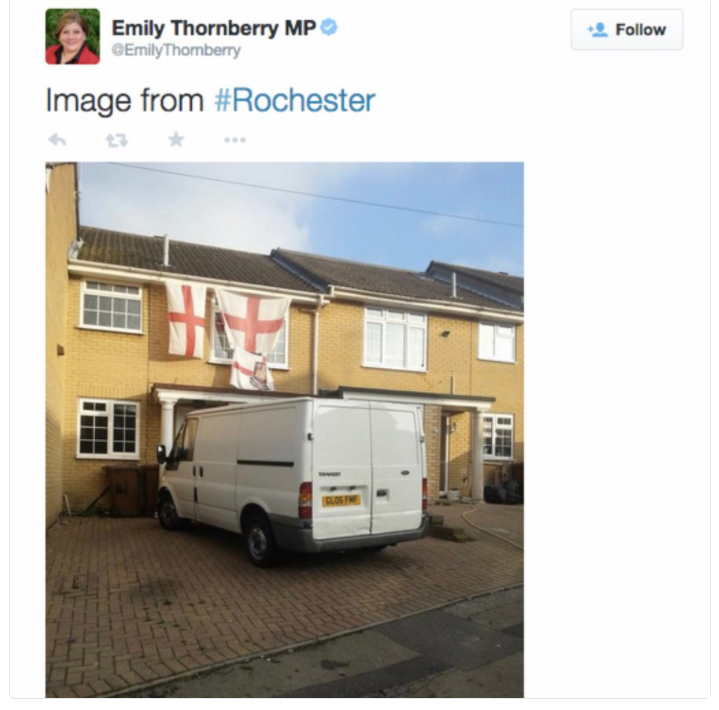 The Islington MP has found favour again under Jeremy Corbyn and has even been tipped as a future leader of the party.
Thornberry began her questioning by asking Green, who is currently under investigation for alleged inappropriate conduct towards a female Tory activist, whether he adhered to the same standards of government that he required in opposition, before assuring him: "I am not going there."
She then asked him six questions about the NHS, covering nursing numbers and the looming winter crisis.
Jeremy Corbyn and Theresa May will both return to the despatch box for next week's question time.
Related