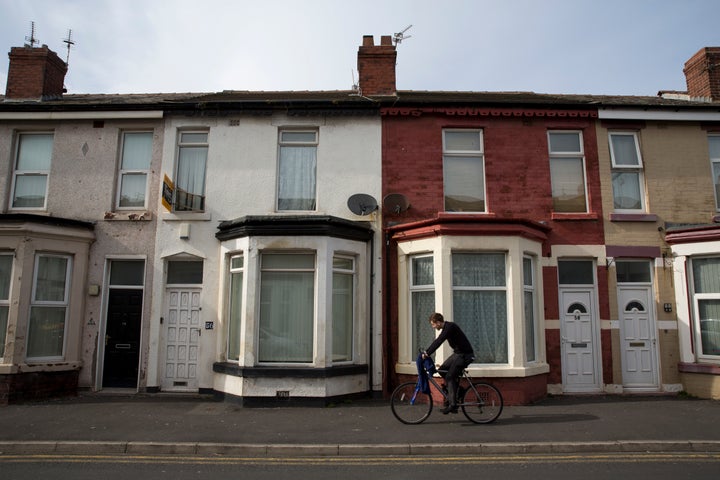 The vast majority of landlords are unwilling to have Universal Credit claimants as tenants, a shock survey has found.
A stunning 80 percent of landlords say they are reluctant to let to tenants in receipt of housing benefit or Universal Credit, according to research from the National Landlords Association (NLA).
The study of 700 landlords showed the proportion willing to let their properties to those in receipt of any kind of housing benefit has fallen to just 20 percent, down from 34 percent at the start of 2013.
But the government's Universal Credit programme director Neil Couling defended the system against the association's claims.
He told a Commons Select Committee that during a reform to housing benefits in 2007, similar fears were raised by landlords but didn't materialise.
Instead, he said, the proportion of private homes rented to tenants in receipt of benefits increased from 23 percent to 27 percent.
"My economic instinct is that this isn't going to happen," Couling said. "We're not really concerned... of course we are looking at it."
But Shadow Work and Pensions Secretary Debbie Abrahams said the survey was proof landlords were "shying away" from those on social security.
"This is further evidence of the failings of this Government's Universal Credit programme," she told HuffPost UK. "We know that the programme is driving debt, rent arrears and even evictions, causing landlords to shy away from tenants using social security.
"We must pause and fix the Universal Credit programme before it causes harm to millions of families."
Polly Neate, chief executive of housing charity Shelter, said: "Shelter's advisors are hearing from more and more people whose lives are being turned upside down by the many flaws with Universal Credit.
"If the government wants Universal Credit to fulfil its aim of helping people, it must immediately resolve the unnecessary delays and errors that are causing so much suffering.
"The housing element of Universal Credit is too low to keep up with the actual cost of private rents in much of the country, meaning even if people receive their benefits on time they could still lose their home.
"The government must lift the freeze on housing benefit in the Autumn Budget."
Richard Lambert, chief executive of the NLA, which represents private landlords, said the freeze worsens the situation for tenants.
"Underlying all the problems with Universal Credit is the freeze on housing benefit rates," he said.
"We have long called for the freeze to be scrapped as it creates a barrier that prevents claimants from securing the housing they need.
"If the Government is serious about helping then it needs to press pause on the roll out of Universal Credit, and fix its underlying problems."
Around 45 percent of the 610,000 current Universal Credit claimants receive a housing component in their monthly payments.