An unassuming railway bridge in a city centre has been given a wonderful makeover to celebrate the city's LGBT community.
But as well as its structure being repaired and strengthened, the bridge also had a vibrant new paint job...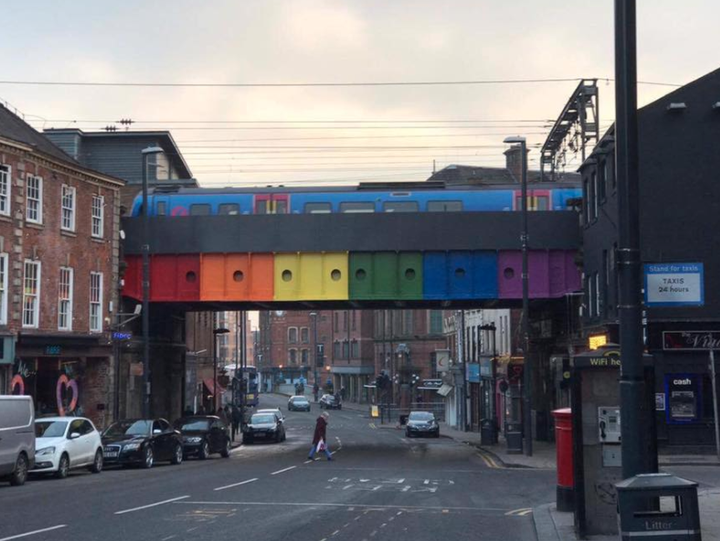 Although first proposed in 2012, it took some time to get the bridge's new look approved.
Work was completed on it shortly before Valentine's Day.
The bridge, dubbed the Leeds Freedom Bridge, looks rather more colourful that it did before its facelift:
LGBT campaigner Thomas Wales pushed for the bridge, which carries trains across the city's Lower Briggate, to be painted after the idea had been floated a number of times by the council and Network Rail.
Pink News reported that Wales said: "Each colour represents something different, from Life and Harmony to Nature and Spirit.
"It is also a scheme that has been adopted internationally to celebrate freedom in sexuality and gender identity in our city.
"It is destined to become a landmark we can all be proud of."
He told Gay Star News he saw the bridge as a "a shining beacon that brightly highlights the fact that the LGBT community don't have to hide away".