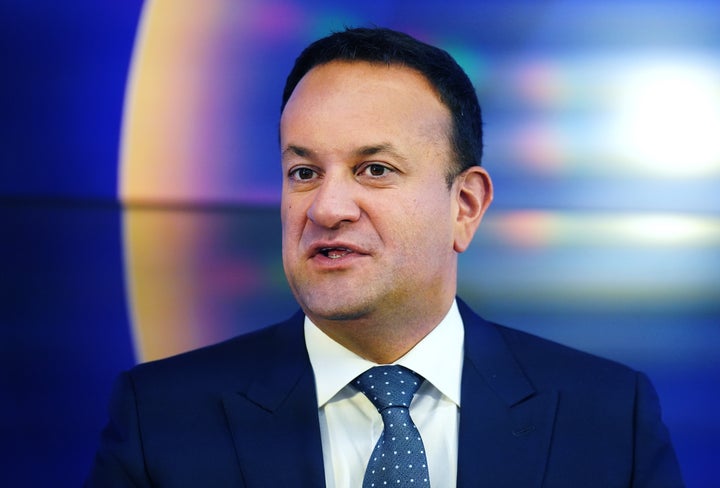 Leo Varadkar just criticised Israel's attacks on Gaza, noting that its air strikes may breach international law.
International humanitarian law explains that the collective punishment of a group for a crime committed by an individual is illegal.
He said that any targeting civilians and cutting off civilian infrastructure would be "a breach of humanitarian law", and said Ireland needs to bring "that voice" to the table in the EU when it comes to discussions about Israel.
He also criticised Hamas militants, pointing out that the fighters need to release all of hostages "immediately".
He continued: "Israel is entirely justified in going after Hamas in Gaza and elsewhere, but operations that clearly affect civilians disproportionately are wrong, cutting off electricity, cutting off water. That's not acceptable.
"And one thing we definitely need to see happen now, and we will do anything we can through the UN to achieve this, is the opening of the humanitarian corridor between Egypt and Gaza."
At the moment, Egypt is refusing to open such a corridor because it wanted to protect "the right of Palestinians to hold on to their cause and their land".
UN secretary-general Antonio Guterres also said on Wednesday that crucial supplies like food, fuel and water, needed to be let into Gaza.
Varadkar showed sympathy for Israel, saying: "Israel is a country that is surrounded by enemies, brutal savage groups like Hamas and Hezbollah, countries like Iran, often supported by Islamic fundamentalists and antisemites around the world."
He continued: "Israel is under threat. They do have a right to defend themselves, but they don't have the right to breach international humanitarian law.
"And I'm really concerned about what I'm seeing happening in Gaza at the moment.
"To me, it amounts to collective punishment. Cutting off power, cutting off fuel supplies and water supplies, that's not the way a respectable democratic state should conduct itself."
Israel is also expected to launch a ground offensive into the region too, and has called for everyone in Gaza to evacuate the north in the next 24 hours.
Less than a week since Tel Aviv declared war against Hamas, at least 2,600 people on both sides have died, and more than 340,000 people have been displaced in Gaza.