Police have apologised for an "offensive" tweet it posed about St Patrick's Day which featured two paris of handcuffs made to look like a four-leaf clover.
Officers from Lewisham Police posted the photograph next to a message which read: "Happy #StPatricksDay #Lewisham".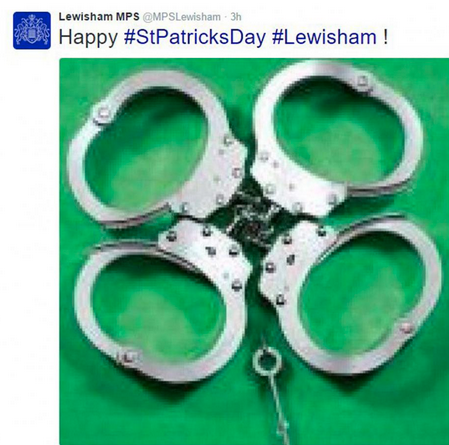 The tweet to the force's 23,800 followers was later deleted after police were accused of being "racist" - although the majority of Twitter users thought the post was inventive, rather then offensive.
MPS Lewisham later tweeted an apology, saying: "Apologies for any offence caused by our earlier tweet, that was not our intention at all – hope everyone has a great #StPatricksDay".