International Trade Secretary Liam Fox has revealed that he has no "intention" to use the grace-and-favour mansion offered to him and his fellow "Brexiteers" in government.
In a HuffPost UK fringe meeting at the Tory party conference, Dr Fox said that he would be too busy overseas working on new trade deals to make use of Chevening, the Grade 1-listed house in Kent.
He also joked that when a politician already had nice view from a house in the West Country, as he does, "you don't really need another country home".
Theresa May offered use of the 115-room mansion to Fox, as well as Brexit Secretary David Davis and Foreign Secretary Boris Johnson, this summer soon after they were appointed to her government.
At the WaughZoneLive event, Fox moved to scotch rumours of tensions between himself and his colleagues, and insisted that neither he nor his fellow 'three Brexiteers' were going to quit the government.
His remarks came as a new BMG/HuffPostUK poll found that the public believe Johnson is the minister most likely to quit (25% of voters think he will be first), with Davis on 13% and just 11% for Fox. A total of 51% of voters think none of the three men will quit their posts.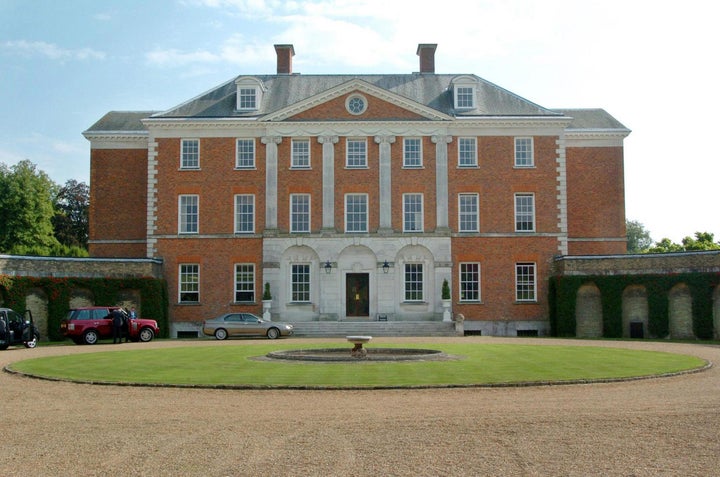 Revealing just how 'emotional' he had been when the Brexit result came through in the EU referendum in June, Fox added that he was 'quite tearful' and was determined as a minister to carry out the instructions of the British people.
Speculation on how the three Cabinet ministers will divide up Chevening was sparked this summer after it emerged May had decided not to give the Foreign Secretary exclusive rights to the house.
Built in 1620 and set in a huge 3,500-acre estate, the house was entrusted to the state in 1967 by the 7th Earl of Stanhope on condition it is used by the Prime Minister or a senior minister. It is traditionally used by the Foreign Secretary.
But Fox told HuffPost: "I haven't been [to stay at Chevening] in this job, nor do I have any real intention of doing so.
"For a number of reasons. Number one, a lot of what I'll be doing is actually overseas in terms of export markets and helping us prepare the ground.
"[And] when your constituency is in North Somerset and you have one of the best vistas to look out on you don't really need another country home."
The International Trade Secretary added: "My wife is quite keen that we have a little nosy in Chevening but I am much less concerned about it.
"Put it this way I did not come back into Government again because of the lure of a country house," he joked.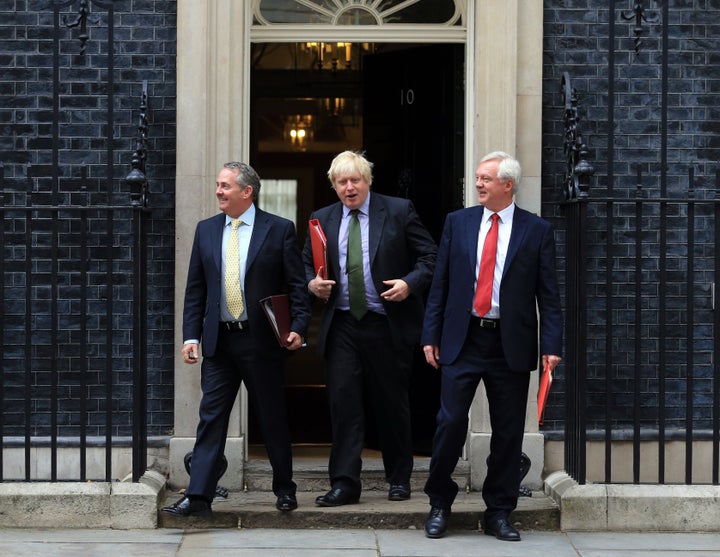 Fox also moved to stress how much he and his two colleagues had in common, despite claims that they were jockeying for dominance over how Brexit will look.
"We've worked very, very closely. Anyone who has worked with David Davis knows that David's one of the best people to work with because he's got one of the best strategic minds in politics. He doesn't think tactically, he does think strategically all the time," Fox said.
"And of course Boris and I had such a great time in the referendum out and about campaigning. People who judge Boris superficially tend to come a cropper. Boris is a very clever individual who has thought a great deal.
"I also have to say It wasn't without its fun and we have got a lot of [Three Brexiteers] cartoons saved up now as a consequence, and I'm just wondering when someone's going to present us with big hats."
Fox also said that he had no intention of quitting the Government, precisely because he had come back to the Cabinet to carry out the wishes of the British people.
"I regard all of us as being very fortunate to be in this particular Parliament and and to be carrying out this particular task," he said.
Referring to the result on the morning of the Brexit referendum, he said: ""I am not normally very emotional in my politics but I have to say, and I'm sure I was not the only one, who was really quite tearful when David Dimbleby said and that's it the British public have voted to leave the European Union.
"I had never felt so proud of my fellow countrymen and women as I did at that moment.
"You have taken on all the doomsayers, you really believe in this country and yourselves. No matter what happens to me in politics that will always be the thing that I remember most."
Related