The government's libraries minister could see the only two places to borrow books in his constituency close down if a "bankrupt" Tory council proceeds with plans to fill a financial black hole.
Michael Ellis, a parliamentary undersecretary of state at the Department for Digital, Culture, Media and Sport, has been responsible for the continual improvement of library services since January.
But the minister has been forced to recuse himself from his role citing a conflict of interest, after previously making clear his opposition to the cuts.
Local residents in his constituency have reacted with fury after it was announced cash-strapped Northamptonshire County Council would be pressing on with library closures in a bid to stay solvent.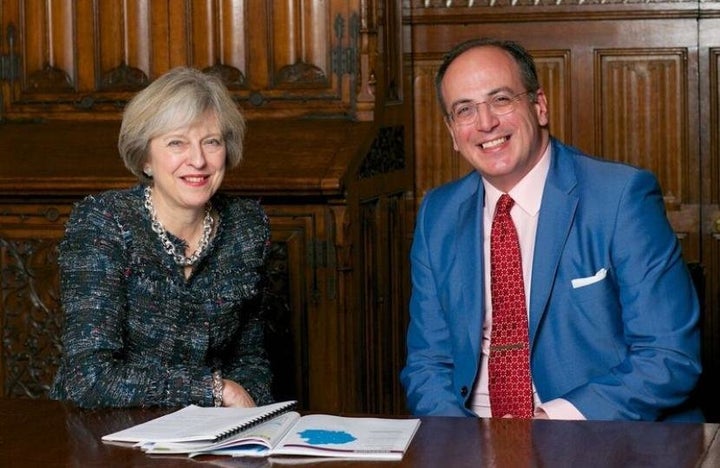 Northamptonshire is embroiled in the worst county council cash crisis in decades after central government cuts coincided with huge increases in a demand for services.
The county was effectively declared bankrupt last month after issuing a ban on all new spending, and has explored controversial ways to raise funds.
Ellis was made libraries minister in January, but within a month desperate county councillors waved through plans to sell local libraries in his Northampton North constituency at Abington and Kingsthorpe.
Documents reveal the council hopes the plan to close 21 of the county's 36 libraries will produce millions in so-called "capital asset receipts" from the sale of buildings.
The cash will be used to "mitigate" huge losses in the authority's day-to-day budget.
Ellis publicly announced last month that he would "step back" from any investigation into the county's libraries. His boss, the Culture Secretary Matt Hancock, has announced he will be taking over a probe into the closures.
Explaining his decision, Ellis pointed out that in October 2017, as the cuts were being explored, he said publicly that he had "no confidence" in council bosses and therefore couldn't impartially oversee an inquiry.
A Culture Department source said officials had begun the process of gathering information and evidence to decide whether to launch a local inquiry into the cuts.
The Fightback
Campaigners have already launched several legal challenges against the closures, including a High Court case lodged on behalf of a child, as lawyers claim the council has failed to carry out a lawful public consultation.
Meanwhile Communities and Local Government Secretary Sajid Javid is expected to confirm this week that he will send commissioners into Northants to review its budget and take over operations.
Aside from Abington and Kingsthorpe, 19 other county libraries could close unless fully-costed bids to take over their running, including payments for buildings, leases, books and staffing totalling hundreds of thousands of pounds, are submitted by the end of May.
The list of 21 libraries affected includes:
A new library at Moulton which opened in June 2017 after a £400,000 grant from the county council;

Irchester library, built with a grant from US industrialist Andrew Carnegie in 1909;

Earls Barton library which, until recent cuts to opening hours, proudly hosted a dozen weekly events and games sessions, as well as the village's Surestart centre.
But despite the potential legal challenges, council officials remain steadfast. A spokesperson said on Wednesday that the authority will scrutinise detailed business cases from bidders, due next month, to "ensure [their] viability".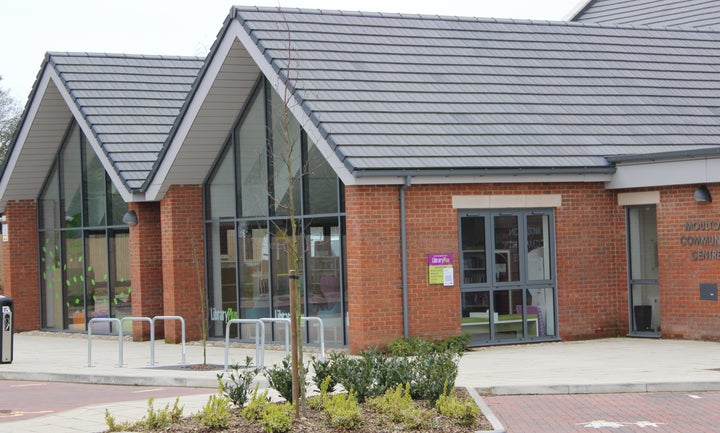 The situation has prompted questions over how the council, which is led by a Conservative majority, can sell off publicly-owned buildings and then demand residents stump up thousands to buy them and keep libraries running.
"It's a case of: 'we own it, now they want to sell it to us'," Ian Chacksfield, chair of the Friends of Earls Barton Library group, said. "There's never been a long-term plan for the library service here, it's all panic, hand to mouth stuff."
During a visit to the site on a recent weekday afternoon, communal activities at the library were ongoing, with 30 patrons reading, writing and drinking tea, all while several children played with books.
Should Abington's branch close, the nearest library will be in central Northampton - not far for those with a car, but around 20 minutes away on the bus. Some of the other libraries due to close are in more rural locations.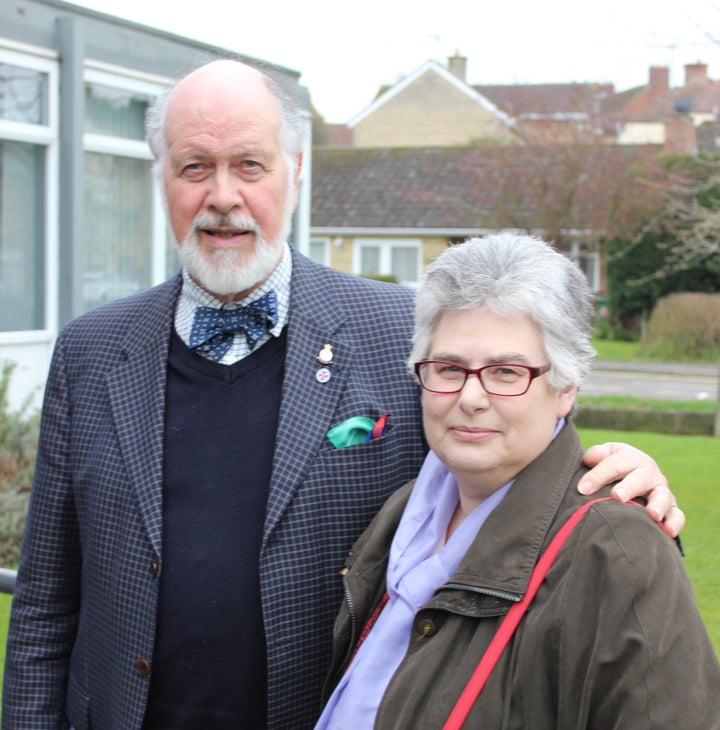 Laying out documents, meeting minutes and archive photographs on the table at a nearby cafe, local library campaigner Alison Richards explained how the council's proposals fly in the face of legislation governing libraries.
"The minister has a duty to promote and improve the provision of libraries," she said, gesturing to a printed copy of the Public Libraries and Museums Act.
The 1964 act states that it is the role of ministers to "promote the improvement of the public library service by local authorities".
"When we first mentioned there was legislation governing libraries, county officials just looked at us blankly," Alison's husband, Graeme, added. "They did not have a clue it existed."
But there are now hopes it could help keep open some of the libraries earmarked for closure. One lawyer acting on behalf of a claimant who lodged a judicial review of the closures at London's High Court this month said their case suggests Northamptonshire is in breach of the 1964 legislation.
Under the act, the secretary of state for culture has the power to intervene to challenge local authorities over plans to cut libraries, as Andy Burnham did over similar cuts at Wirral Council in 2009.
Swingeing cutbacks to libraries are not new, and such services have borne the brunt of austerity, with 449 libraries across England, Scotland and Wales being closed since 2012.
A Northamptonshire County Council spokesperson said that reviewing library provision in the county "was a necessary element of our budget-setting process for 2018/19 given the severe financial pressures the authority is facing".
They added that as part of the process, the council held a 12-week consultation, during which time they received feedback from more than 5,000 people.
"The next stage will be to work with groups who have registered an interest in establishing an independent library to look at their business cases and financial plans before determining whether they constitute viable proposals and can be taken forward," the spokesperson added.
A spokesperson for the Department for Digital, Culture, Media and Sport, said: "Local authorities have a statutory duty to provide a comprehensive and efficient library service.
"The department has received a formal complaint about Northamptonshire County Council's proposed changes to its library service, which is now being investigated."