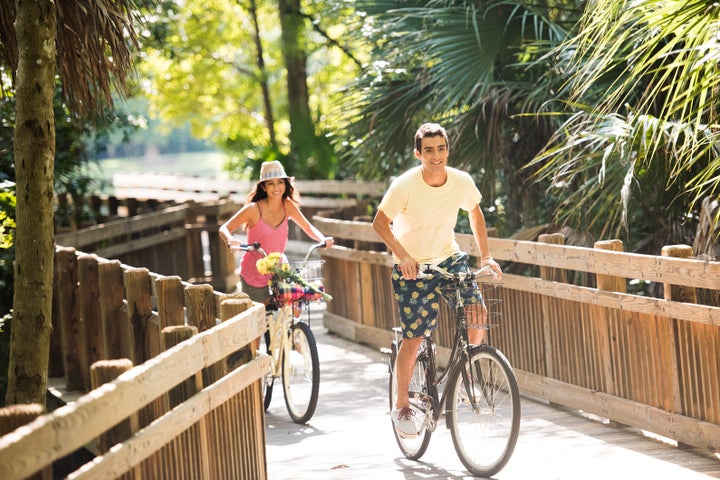 So, you've learned how to pronounce it correctly (ki-SSI-mmee, of course) – what next? Well, Kissimmee may have world-famous attractions such as Walt Disney World and Universal Orlando on its doorstep, but there's far more to this part of Florida than roller coasters and cartoon characters. Downtown Kissimmee, a low-key, skyscraper-free city centre, is enjoying an exciting renaissance, with great restaurants and one-off shops springing up in its attractive historic quarter. Further afield, off-duty locals find plenty to do, from a relaxing day's cycling or kayaking to a challenging round of golf.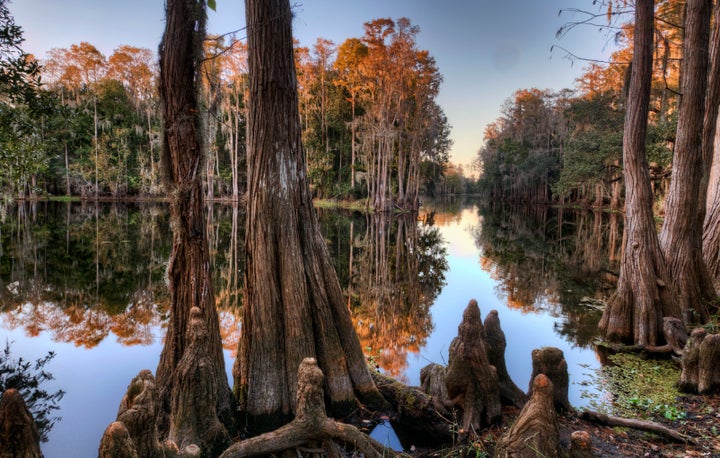 Enjoy Florida's peaceful inland waters
Historic Downtown Kissimmee lies on the northern shore of the largest lake in Osceola County. With a native name which means 'we will gather here', Lake Tohopekaliga (Toho for short) is home to birds, alligators, turtles and bass. The quarter's loveliest public space, Lakefront Park, has been beautifully landscaped, with pleasant paths, attractive fountains (complete with sculptures of native wildlife) and a marina that's always busy with local anglers. For a gentle way to get close to nature, hire a kayak from The Paddling Center and explore Shingle Creek, the shady, cypress-lined waterway which winds around Kissimmee and into the lake. Further south, these waters flow into the Everglades.
Take to the skies in a hot air balloon
Admittedly hot air ballooning is not a regular hobby for most Kissimmee locals. But if you'd like a bird's eye view of the Central Florida region they call home, a sunrise balloon ride is hard to beat. Propelled gently upward, you'll float over orange groves, swamps and world -famous attractions.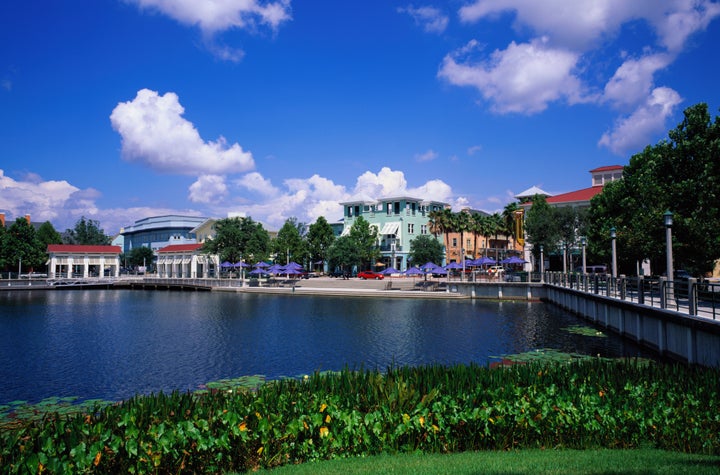 Visit a place called Celebration
Walt Disney, who died in 1966, longed to build a perfect town. His vision of a high-tech 'town of tomorrow' called Epcot (the Experimental Prototype Community of Tomorrow) never came to pass during his lifetime – the Epcot Centre became a theme park instead – but in the 1980s, The Walt Disney Company set about realising his dream, albeit in modified form. The result was Celebration, a model community designed to celebrate and enhance American family life, education and health. West of Kissimmee, just outside Walt Disney World, it's a manicured settlement whose pastel-coloured architecture pays tribute to six historical styles. A second master-planned community, Reunion, southwest of Celebration, has been purpose built for golfers with three PGA courses designed by golfing champions.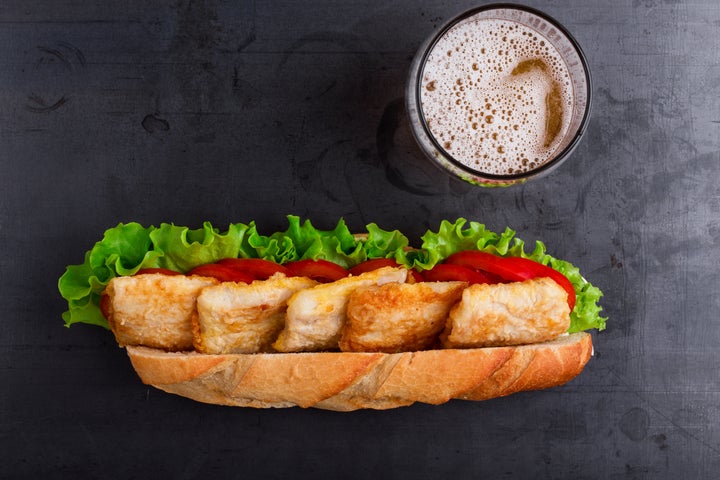 Tuck in to Central Florida's signature dishes
Take a bite into the region's culinary heritage at The Catfish Place in St Cloud, where as well as catfish there's gator, turtle and frog legs on the menu, or head for Savion's Place in Historic Downtown Kissimmee and order jambalaya or a tostones bowl – a dish of fried plantains with grilled chicken, drizzled with barbecue sauce.
Treat yourself to an old-fashioned shopping spree
Remember what fun shopping used to be before the internet came along? With attractive department stores in The Loop and enticing boutiques on Celebration's charming tree-lined streets, you could design your entire holiday around indulgent shopping trips. Best for local character is Historic Downtown Kissimmee, where you'll find antiques, collectibles and art plus a farmer's market in Lakefront Park on Tuesday afternoons. For 1950s nostalgia, head to the Saturday night Classic Car Cruise in Old Town for classic souvenir shops plus old-fashioned amusement park rides, live rock 'n' roll and a parade of lovingly maintained vintage automobiles.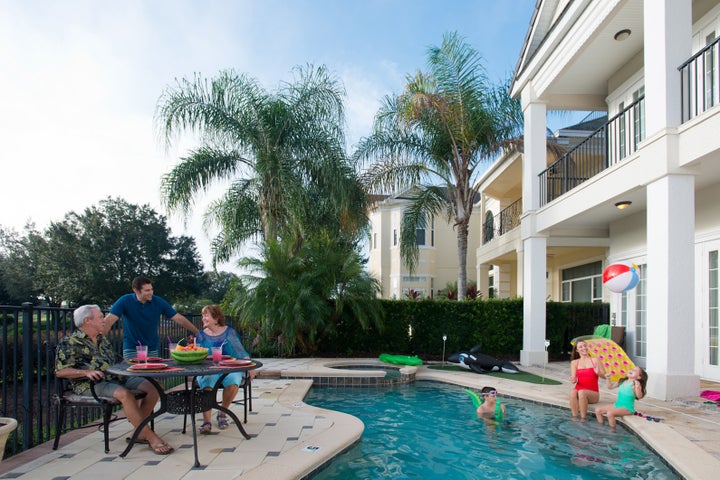 You're on holiday, so treat yourself to a little me time. Kissimmee has a subtropical climate, with warm weather all year round. On days when you don't feel like going anywhere, try the most enviable of local pastimes – hanging out by the pool of your drop-dead-gorgeous vacation home, sipping a chilled drink or cocktail.
British Airways' Kissimmee holiday villas offer all the convenience and comfort of home, with the freedom to come and go as you please. Combine your villa holiday with car hire from Orlando airport and explore at your own pace. To find out more about Kissimmee, visit wemakeholidays.co.uk.