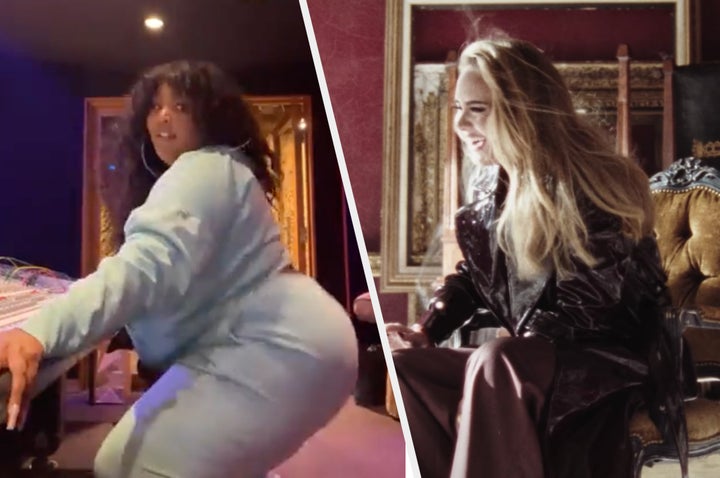 To celebrate Adele's comeback, the Good As Hell star shared video of herself twerking up a storm to Easy On Me while in the recording studio.
Now, admittedly mid-tempo power ballads and full-blown twerking routines might not seem like the most compatible of artforms on paper. However, if anyone was going to make it work, it was Lizzo.
"New Adele go crazy," she tweeted, alongside the minute-long clip of herself dancing to the emotional piano ballad.
The track serves as the lead single from Adele's long-awaited fourth album, 30, which is set to debut next month, almost six years to the day after her most recent release, 25.
Meanwhile, Lizzo made her own musical comeback over the summer, when she and Cardi B teamed up for their defiant single Rumors.
The pair's collaboration hit the top 20 in the UK singles chart back in August, and peaked at number four across the pond.
Watch the Rumors music video below: