Theresa May's infrastructure tsar has quit, delivering a scathing verdict on the Prime Minister's approach to Brexit.
Europhile Labour peer Lord Adonis resigned as chairman of the National Infrastructure Commission, claiming May had become the "voice of Ukip" and the "extreme" right-wing of her party.
He said he was "duty bound" to oppose the Government's European Union (Withdrawal) Bill when it comes to the House of Lords, reports the Press Association.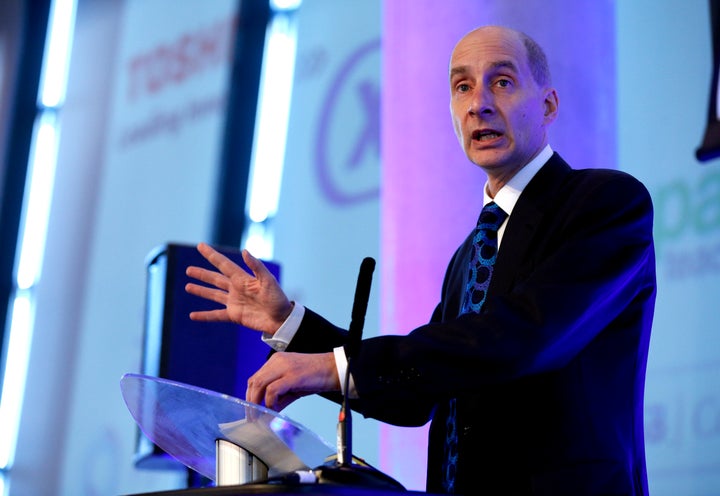 "After the narrow referendum vote for an undefined proposition to 'leave the EU,' it could have been attempted without rupturing our essential European trade and political relations.
"However, by becoming the voice of UKIP and the extreme nationalist right-wing of your party, you have taken a different course, for which you have no parliamentary or popular mandate."
He warned the Government is "hurtling towards the EU's emergency exit with no credible plan for the future of British trade and European co-operation, all the while ignoring – beyond soundbites and inadequate programmes – the crises of housing, education, the NHS, and social and regional inequality which are undermining the fabric of our nation and feeding a populist surge".
Whitehall sources indicated that Lord Adonis, whose frequent criticism of Brexit had caused outrage among Tory Eurosceptics, had "jumped before he was pushed".
Lord Adonis, a former Cabinet minister under Gordon Brown, was appointed as chairman of the National Infrastructure Commission in October 2015.
In his letter to the Prime Minister, Lord Adonis said: "My work at the Commission has become increasingly clouded by disagreement with the Government, and after much consideration I am writing to resign because of fundamental differences which simply cannot be bridged."
The Government's Brexit Bill "is the worst legislation of my lifetime", he said. "It arrives soon in the House of Lords and I feel duty bound to oppose it relentlessly from the Labour benches."
He claimed that Brexit is "causing a nervous breakdown across Whitehall and conduct unworthy of Her Majesty's Government".
But a Government source said: "He's been moving closer towards the exit door with each new onslaught he makes against Brexit. He's now walked through the door before he was pushed."
Lord Adonis also indicated he would have been compelled to quit over the Government's handling of the East Coast rail franchise, accusing ministers of bailing out the firm running the service.
Transport Secretary Chris Grayling announced that a new East Coast Partnership will take on responsibility for both intercity trains and track operations on the route in 2020.
Virgin Trains East Coast, a partnership between Stagecoach and Sir Richard Branson's Virgin, had previously agreed to pay the Government £3.3 billion to run the service until 2023.
Lord Adonis said it was an "indefensible decision" and "the bailout will cost taxpayers hundreds of millions of pounds, possibly billions".
Related