Students were turned away from the gates of Lord Grey School in Bletchley at the start of the new term on Monday 11 April for "inappropriate uniform".
Chloe Hirst, a Year 11 pupil who says she was turned away from school, was told it was to "stop boys peering up them".
"The boys never get any hassle, they are so sexist about it," Chloe said. "I feel like it is disgusting how they ask women to 'dress modestly'."
Head teacher Dr Tracey Jones said "just 29 students" were turned away.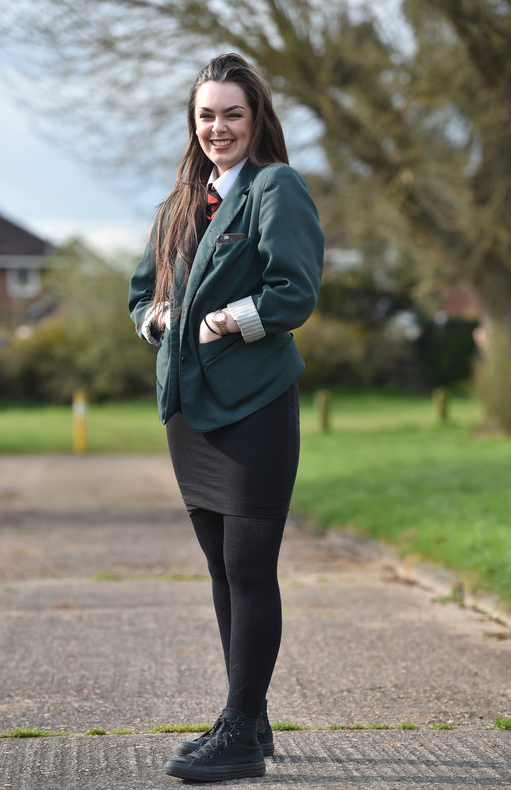 Chloe, who has four sisters, Kirsty, 23, Daniella, 20, Lauren, 14, Millie, 11, in Milton Keynes, said she didn't even get through the school gates before she was sent back home by teachers monitoring uniform.
"It's my GCSE year and they are always moaning that we are not doing enough work, yet they send us home for our uniform," she said.
"I was walking to school, there were about 20 teachers on the gate. I walked past four of them and they didn't say anything.
"Then one of the teachers said 'you need to go home'.
"I think it is ridiculous as I've been wearing the same thing for two years but I've never been sent home."
Chloe's dad, Jay Hirst, 41, said he "can't see what the problem is".
"Chloe has been wearing the same skirt for months and they pull her up now," he said.
"I can understand if a girl goes with a short short skirt then maybe, but this was ridiculous."
Despite the complaints from parents and pupils, the secondary school has vowed students will carry on being turned away if their skirts are too short or their trousers too tight.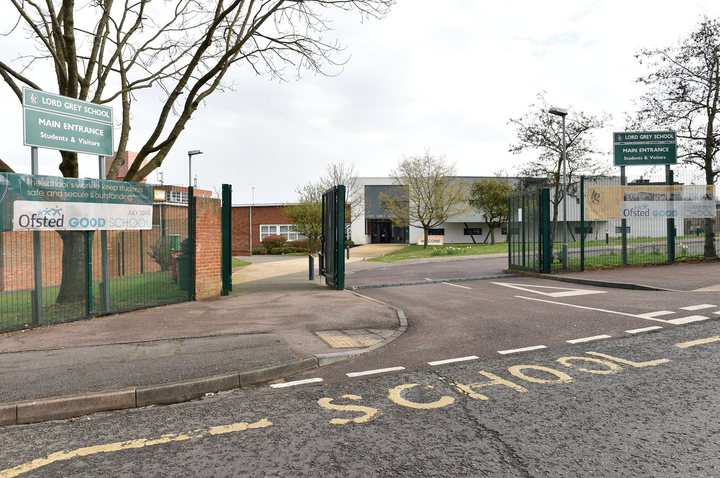 Dr Jones said students and parents were given ample warning that the uniform check would happen on the first day back after the Easter holidays.
"We are protecting our female students," said Dr Jones.
"They should look demure and modest and not appear over-sexualised in figure hugging trousers or very short skirts.
"We have a tower block with six flights of stairs.
"The last thing we want is boys peering up girls' skirts while they are climbing the stairs.
"We warned that students would be sent home if their uniform did not comply. School rules state skirts should be knee length and trousers should be loose fitting," she added.
Many parents are unhappy with the move as they claim their children's uniform is not inappropriate.
The school website states: "The wearing of a distinctive school dress makes an important contribution to the tone and reputation of the school; gives students a sense of belonging, and stops students coming to school in clothes which are unsuitable for school."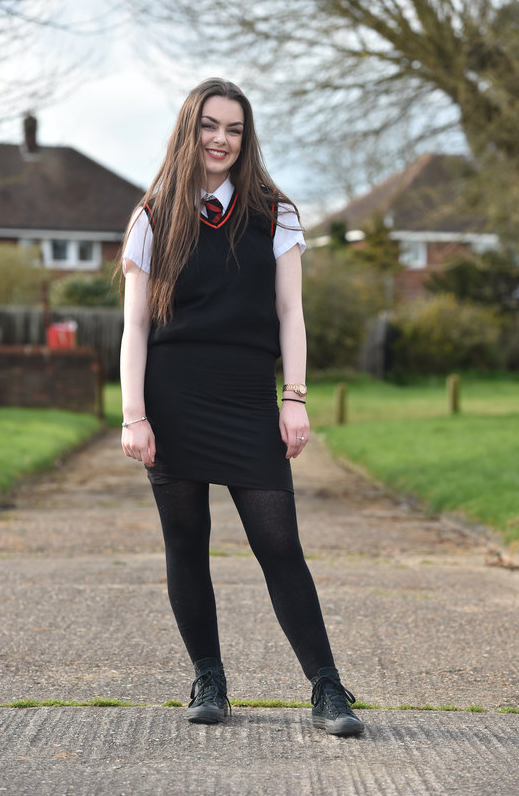 Dr Jones added: "The parents were warned. They have no grounds for complaint.
"In fact, we will be conducting further uniform checks throughout the term - and we will send students home again if necessary."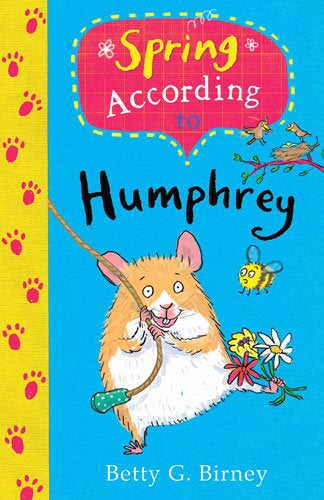 The Best Holiday Reads For Kids