When you have more than one child, it can sometimes feel like you never get quality time with them individually. Time together, by necessity, is most often spent as a family in parks and forests, or at socially-distanced playdates. It can be fun, but it can also be busy and chaotic.
And while siblings can be best friends, much of that precious 'family time' is also often spent squabbling – or, particularly in the case of a wider age gap, vying for the attention of the parent or carer.
By virtue of the fact my daughter, who's eight, is pretty independent (she even cooked us a three-course meal), I often ask her to take on extra responsibility for her younger brother, who's just four. This "help" became even more vital during lockdown, when it was a logistical nightmare to combine working from home with homeschooling my kids. Being able to trust her to help get her little brother dressed (akin to trying to dress an octopus), get them both breakfast and invent games for them to play outside, stopped me feeling quite so harried.
So, to reward her efforts, I decided to treat her to a girly weekend away where it would be just the two of us – for the first time since her brother was born.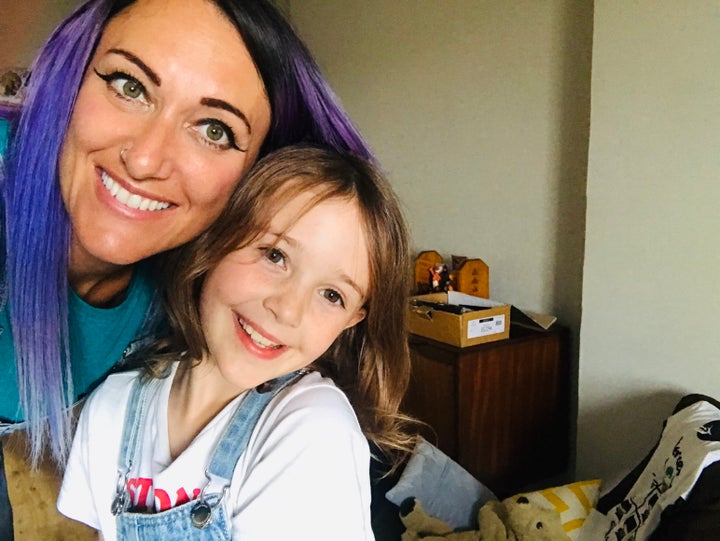 'Love-bombing' your child, a process developed by clinical child psychologist Oliver James, is believed to help regulate a child's 'emotional thermostat'. It's aimed at kids over the age of three and centres on giving them a period of unlimited love and control.
The idea is the child gets uninterrupted time with a parent, and can choose exactly what they want to do. James believes this can re-establish emotional connection, as well as solving common problems such as aggression, shyness, sleeping problems or academic underperformance.
"It may sound like a hippy hangover from the 70s, but love bombing is actually grounded in solid scientific theory – and it really works," parenting author, Sarah Ockwell-Smith, previously wrote for HuffPost UK.
"Love bombing is simply a way to reconnect with your child. When children misbehave, they are often showing us that they need more attention from us."
I didn't have a specific target in mind for my daughter, or a problem I needed to solve, but I loved the idea of giving us some rare, uninterrupted time together – and crucially, one in which she felt able to call the shots. So we booked it in: a weekend away together in Wales.
Before we left, when I asked which bit of the trip she was most looking forward to, the answer came easily. "Playing loud music in the car, talking about grown-up stuff... and stopping at motorway services to buy sweets," she said.
We did all of that. We also went for a sunset walk up a mountain to see a waterfall, and looked out from Rhigos at stunning views of the Brecon Beacons. We went to the beach and ate fish and chips, and played the 2p slots in the arcades on Barry Island – home to popular TV sitcom Gavin and Stacey.
It was tipping it down with rain one morning, so we went to the cinema to see a film about a boy who wants to be a wolf (her choice). We ate popcorn and sweets and, later, stayed up until 10pm (when her normal bedtime is 8pm) watching Captain Marvel and tucking into home-cooked chilli tacos.
We shared a bedroom and giggled when the air mattress deflated in the night, and we also caught up with friends and their kids for a pizza picnic in a park.
One of the best things about it was that we had no rules; no strict times to get up or get home or have dinner or go to bed. On our final day, the sun shone and we were reluctant to go back to routine. So, we stopped spontaneously at a romantic fairytale castle and took silly photos of each other on tree stumps, instead.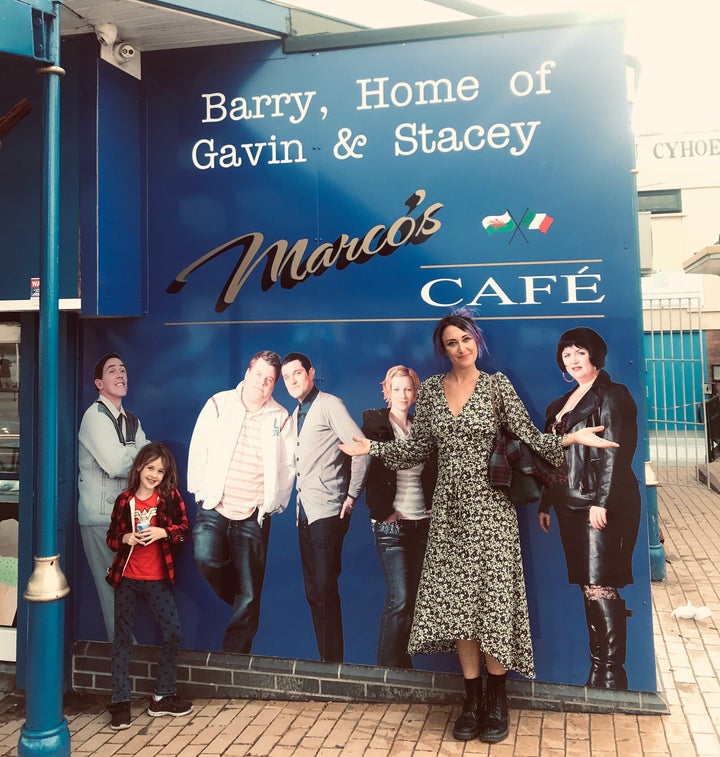 What I learned from my 'love bombing' experiment is how precious and special it can be to focus on one child at a time.
It's so easy to feel harassed at home – particularly after six months of school closures and long stretches of lockdown. I admit, I've been short-tempered and itching to escape; to have time to myself after being the 'on call' parent for so long. If anything, I've craved time away from being "mummy" more than ever.
What I found, though, was that the time together with my daughter was refreshing. It was freeing to shuck off the responsibilities of home for a couple of days; to not have to moan about her room being messy or for spending too much time on screens. I missed my son, and she missed her brother, but it wasn't just her 'emotional thermostat' that got regulated – it was mine, too.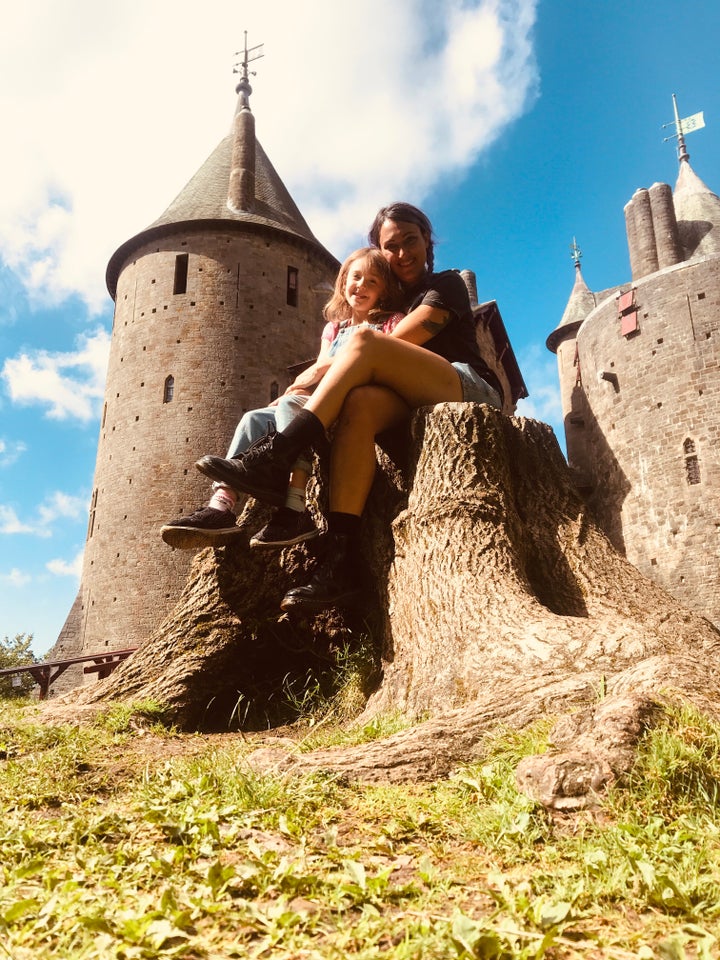 It went so well, in fact, we're already planning the girly trip for next year.