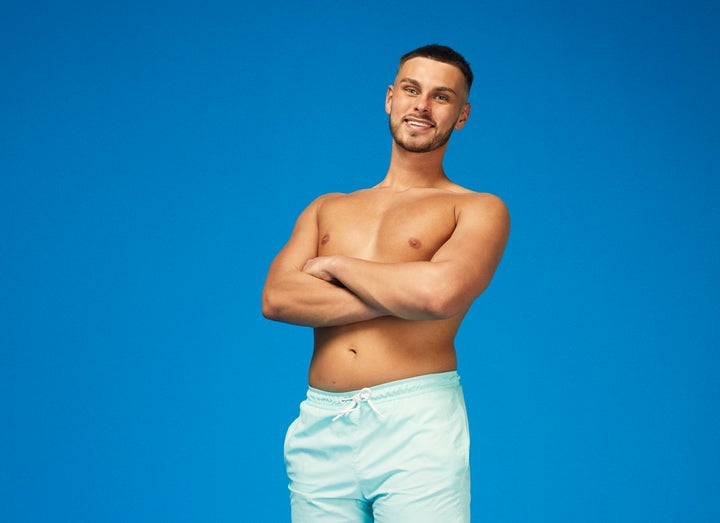 Love Island newcomer George Fensom has spoken out after an ex-girlfriend branded him "controlling" in a video shared on social media and homophobic tweets emerged.
The 24-year-old business development executive is among the first batch of singletons headed into the Majorcan villa when the 10th series begins on Monday.
Not long after George was announced to be taking part in the ITV2 show, fans unearthed old tweets in which the islander used homophobic language.
They also discovered his former partner had uploaded a TikTok video in which she claimed he cheated on her and was "controlling".
George has since broken his silence on both instances, and addressing the tweets first, he said: "It's really unfortunate that that's been bought up because that isn't the person that I am today.
"Looking back on those tweets, I was really naïve and really young to think that was the right thing to say.
"It's obviously not the right thing to say on my behalf... That's pretty much it really."
George explained that the tweets were posted over a decade ago and that he is continuing to learn.
"In regards to people saying that I'm not right for the villa, all I would say is this, everyone's made mistakes," he continued.
"Everyone has said things that they regret. The difference in the way that I'll defend myself is the way that I'm owning that and I've admitted that that was the wrong thing to say.
"And actually, if I could turn back time then I wouldn't have said the things that I said. That's all I can do to defend myself and say in this scenario."
Turning his attention to the accusations made by his ex-girlfriend, George voiced his disappointment.
"It's really unfortunate and actually quite upsetting on my behalf that a picture has has been painted about me in that light," he said.
"I'm looking forward to moving forward with things and going into the villa and just providing a new wave of energy and to prove that the things that have been written about me aren't true.
"People can see a different light to me."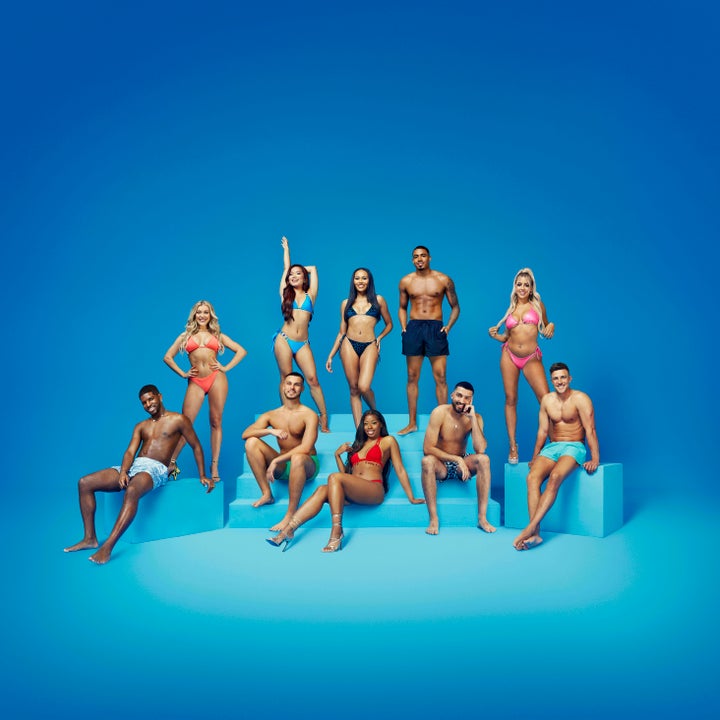 George added that Love Island's training videos on being mutually respectful in relationships, which is part of its duty of care policy, have also been beneficial.
"Every day is a learning day and everyday you learn things, no matter if it's regards to a work aspect or relationships and things," he said.
"People react differently to different things and people feel a certain way about different things as well."
George's place on Love Island was announced in recent days, with the singleton revealing what he's looking for in a romance.
Speaking in the show's official press pack, he said: "I've put myself first in relationships before and it didn't end well, so I'm looking to focus and give 100% of my time and care to someone.
"I want to settle down, I'm getting old.
"I prefer a girl who is naturally good looking, and someone who has even more banter than me – although I don't believe that's physically possible."
HuffPost UK has contacted Love Island for comment.