Five French nationals died on Monday when their plane plummeted to the ground at Malta International Airport.
Sky News reported those involved were EU border officials, but a military source at the airport later confirmed all five victims were French.
The French defence ministry said the plane had been working on its behalf, carrying out "reconnaissance missions in the Mediterranean".
The Maltese government said there was no indication of an explosion prior to the crash but did not rule out sabotage.
An investigation was under way into possible causes, it said.
The crash, Malta's worst peacetime aircraft accident, happened at about 0530 GMT, as the plane was heading for Misrata in Libya, said officials.
The search for survivors ended on Monday morning. The plane, a twin-prop Metroliner, can carry around 10 people, Reuters reported.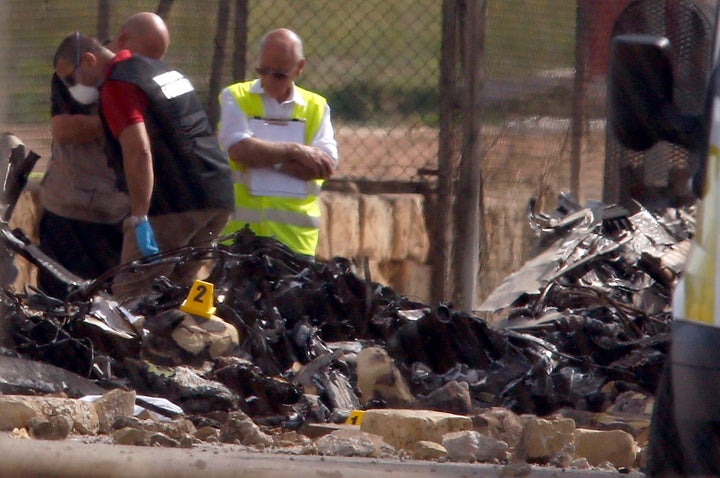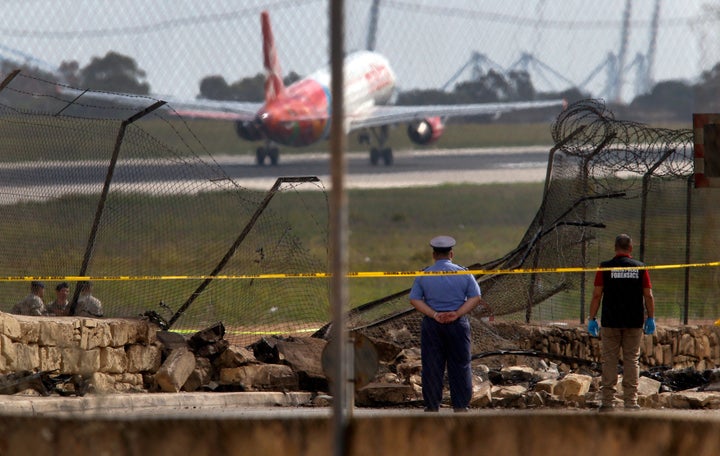 The Times of Malta said the plane had been leased from Luxembourg for use by officials working with Frontex, the European Border and Coast Guard Agency.
However, Frontex confirmed that the plane was not deployed by the agency.
"We can confirm that no European Union officials were on board. The plane also was not related to any of the European Union's activities," an EU spokesperson said.
Aircraft en route to Malta were diverted to other airports in the region. By Monday afternoon, the airport appeared to be semi-operational.
Popular in the Community