Thousands of pro-EU supporters have taken to the streets to protest in the wake of the Brexit vote, sparking trolling from some Leave voters who called them "sore losers" who wanted to overturn democracy.
They are also asking for voters to be consulted at every stage of the negotiations, ITV reported.
Saturday's marches are backed by figures including the new co-leader of the Green Party, Caroline Lucas, Labour's Chuka Umunna, writer Owen Jones and comedian Eddie Izzard.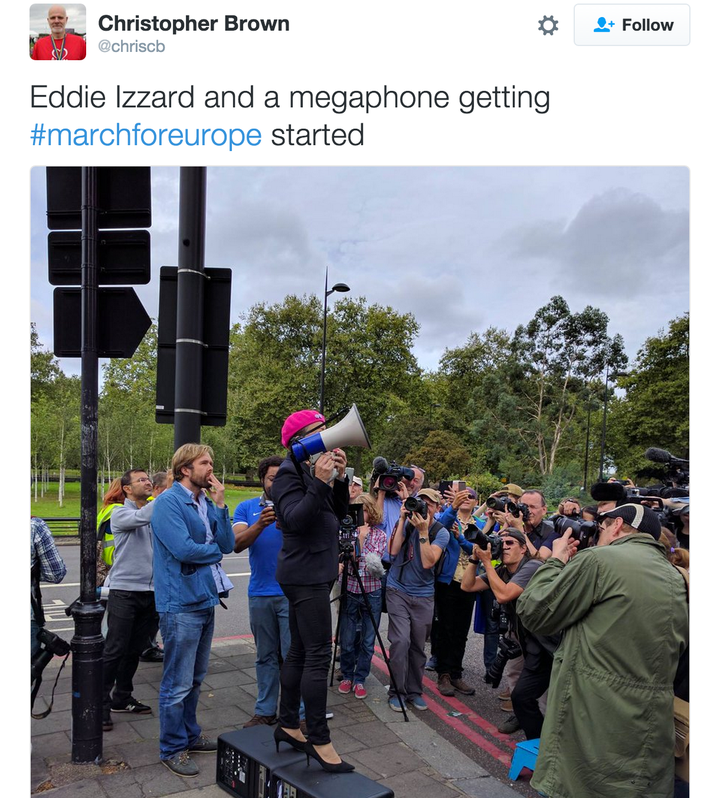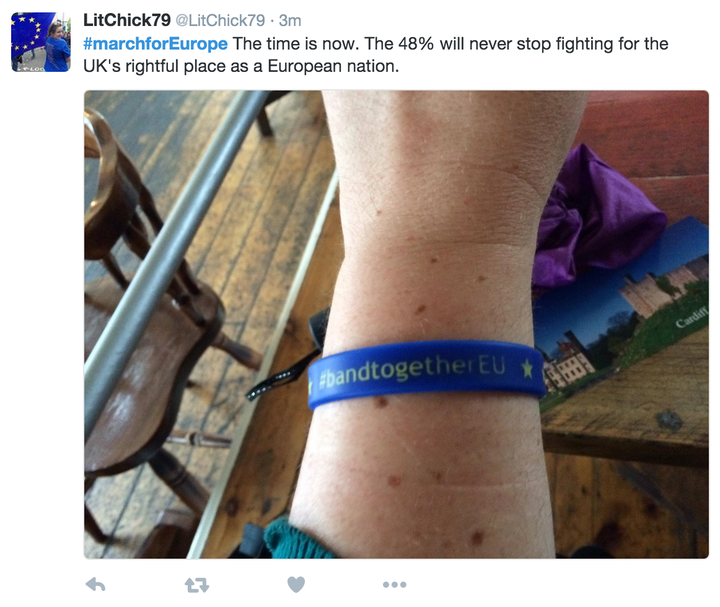 But soon after marches got underway at 11am they were being lambasted by some Brexit supporters, who accused the protestors of opposing the democratic outcome of the referendum.
UKIP parliamentary candidate Steven Winstone said the demonstrators were "having a tantrum".
Even some Remain voters thought the protest was misguided:
Some Brexiters shared pictures of fascist marches from Nazi Germany, claiming the March for Europe participants were protesting "against democracy".
The taunting remarks went on:
And on - with many critics also pointing out that the vote was to leave the EU, not Europe:
Peter Tatchell, the human rights and LGBT activist, voiced his support for the protest, only to be called a "sore loser" and asked if he was "against democracy":
He replied that he would have respected the right of pro-Brexit campaigners to demonstrate, had they lost the referendum:
Owen Jones, the prominent Guardian columnist who is speaking at the marches, said that the protests were not aimed at "overturning" the referendum result.
Caroline Lucas, the new co-leader of the Greens, shared a similar sentiment:
The day of protests follows a similar set of event in July, and saw people waving banners can singing "EU, we love you" in cities around the country.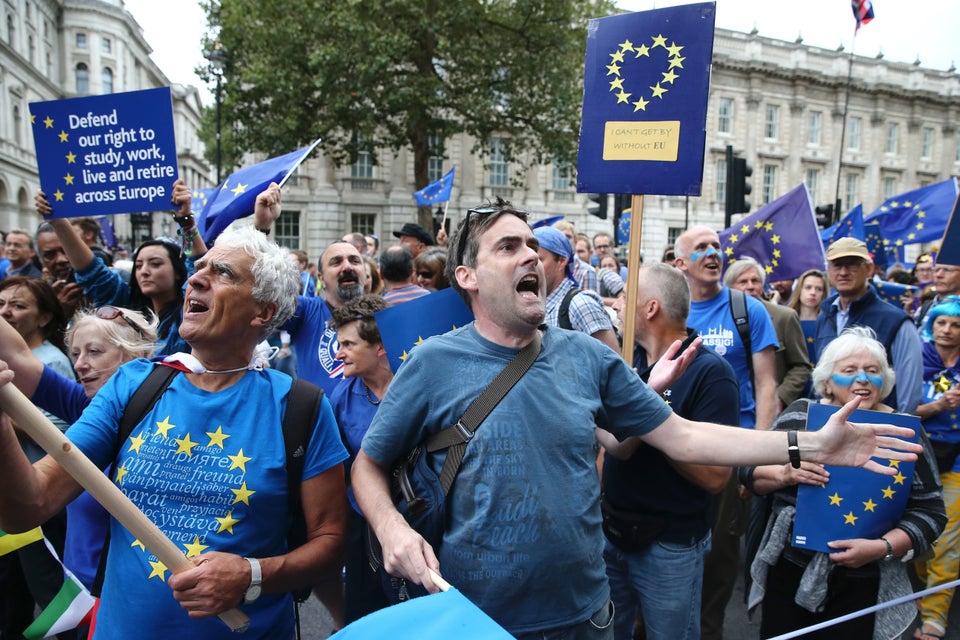 JUSTIN TALLIS via Getty Images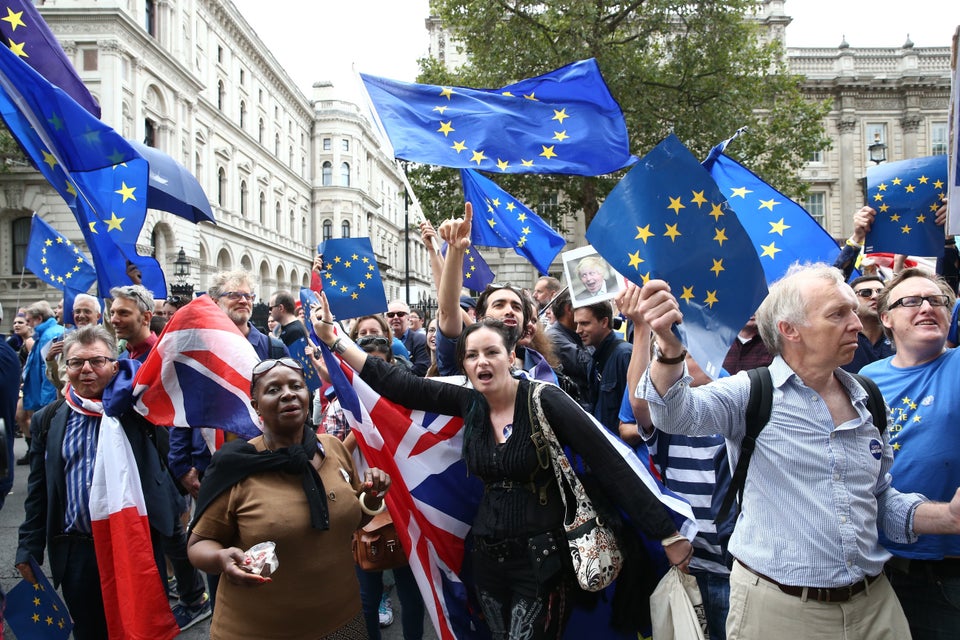 JUSTIN TALLIS via Getty Images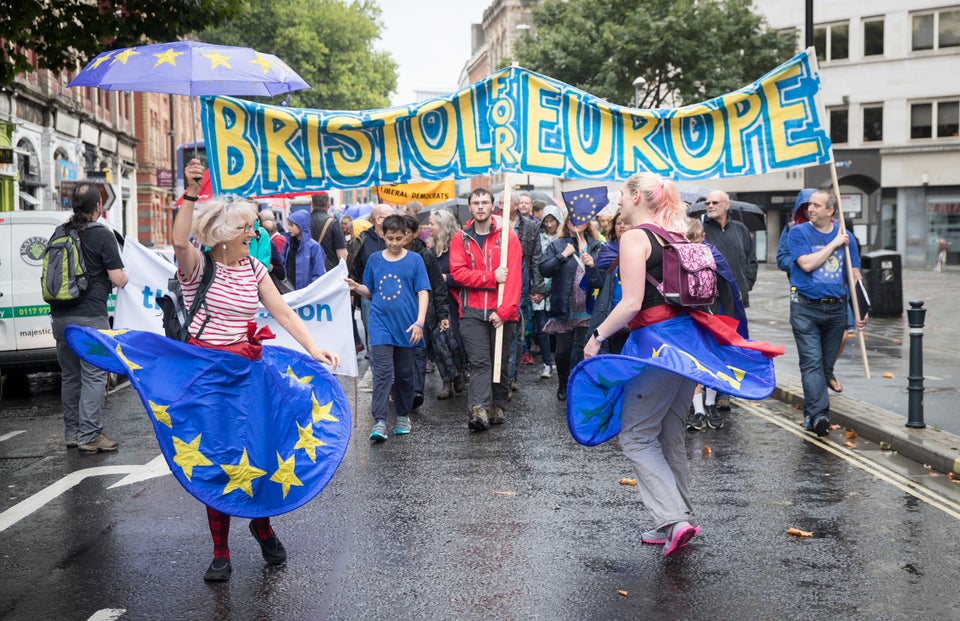 Matt Cardy via Getty Images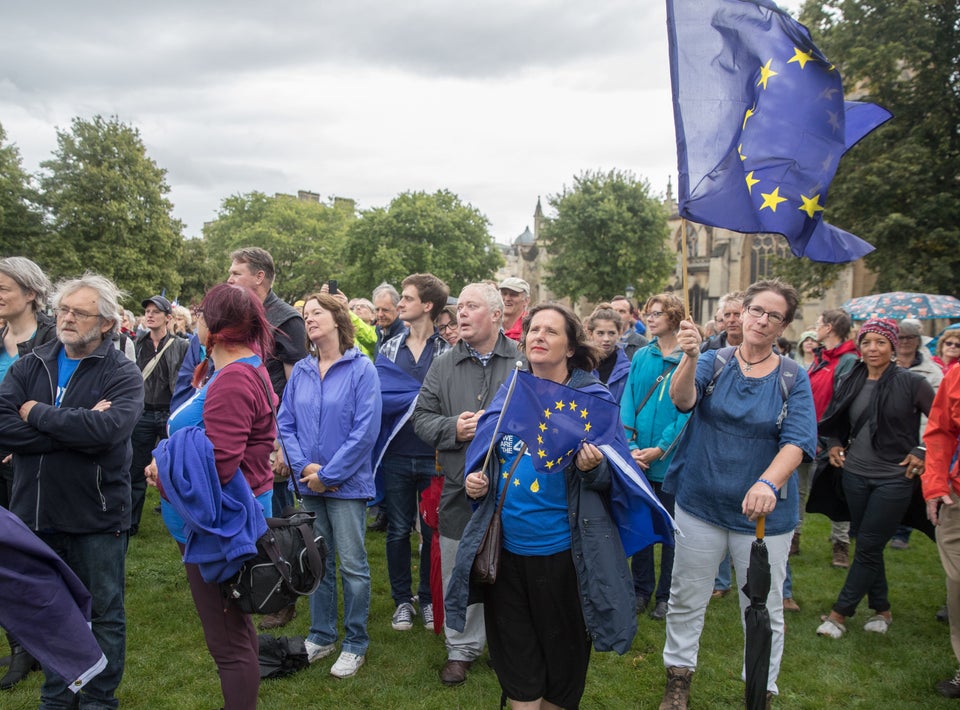 Matt Cardy via Getty Images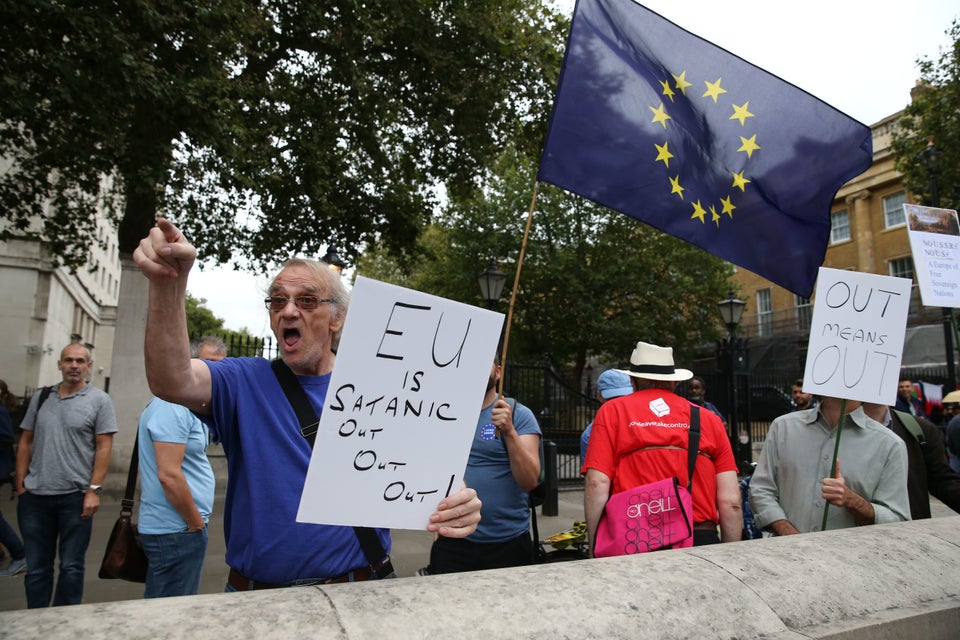 JUSTIN TALLIS via Getty Images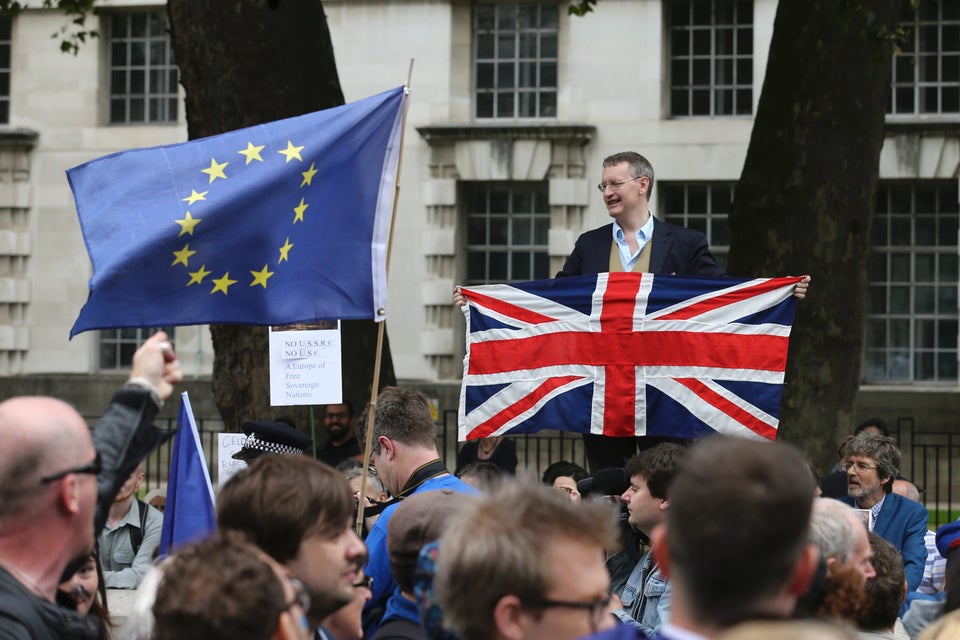 JUSTIN TALLIS via Getty Images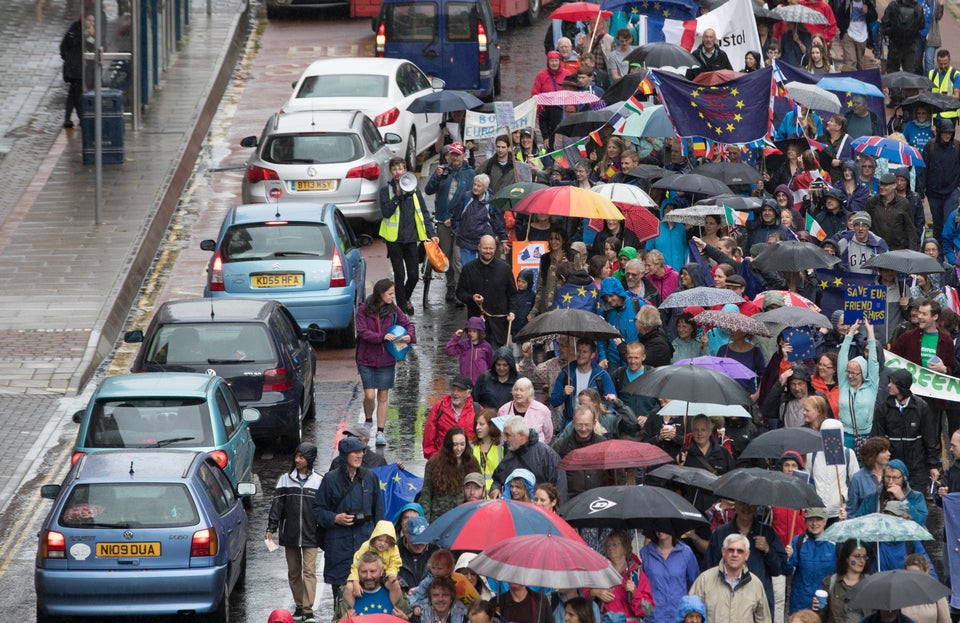 Matt Cardy via Getty Images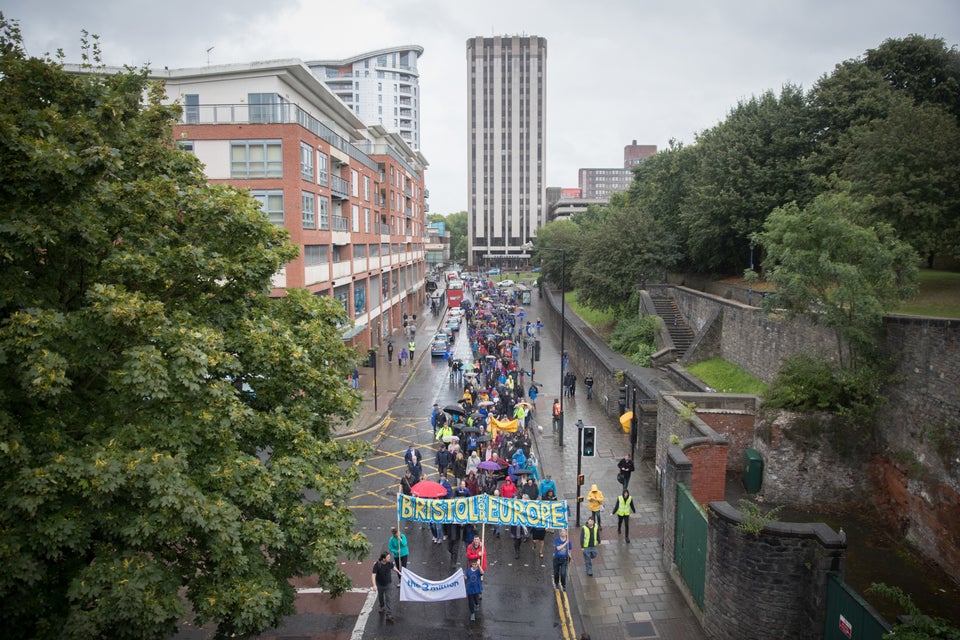 Matt Cardy via Getty Images