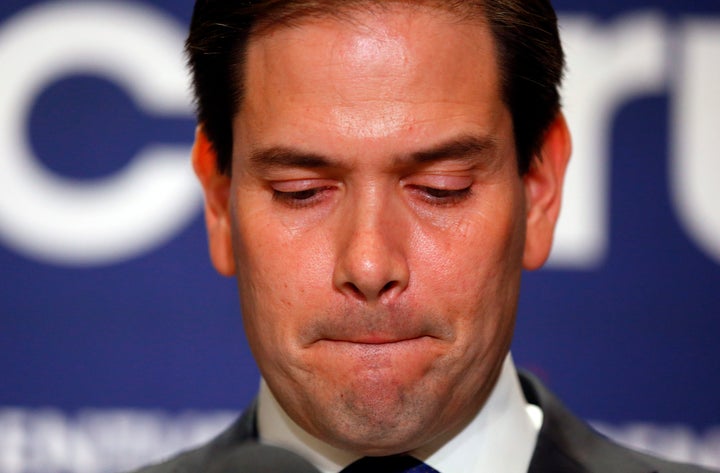 The 44-year-old, seen as a serious candidate for the Republican nomination before Trump's inexorable rise in the polls, finished a distant second to the reality TV star, 46 percent to 27 percent.
"After tonight, it is clear that while we are on the right side this year, we will not be on the winning side," Rubio said during a press conference. "While this may not have been the year for a hopeful and optimistic message about our future, I still remain hopeful and optimistic for our country."
In a burlesque election cycle, Rubio provided one of the most comical moments, repeating the same answer four times during a live TV debate on the eve of the New Hampshire primary in February.
Although he battled on, the senator's campaign never recovered. Becoming increasingly desperate, Rubio adopted a strategy of exchanging barbs with Trump, resulting in the senator claiming the tycoon had wets trousers and even questioning the size of his dick. He admitted afterwards it had been a mistake.
"We're going to go all the way to Cleveland and secure the Republican nomination," Kasich said optimistically, even though he currently has 40 fewer delegates than the exiting Rubio.
In Missouri, Trump remained locked with Texas Senator Ted Cruz.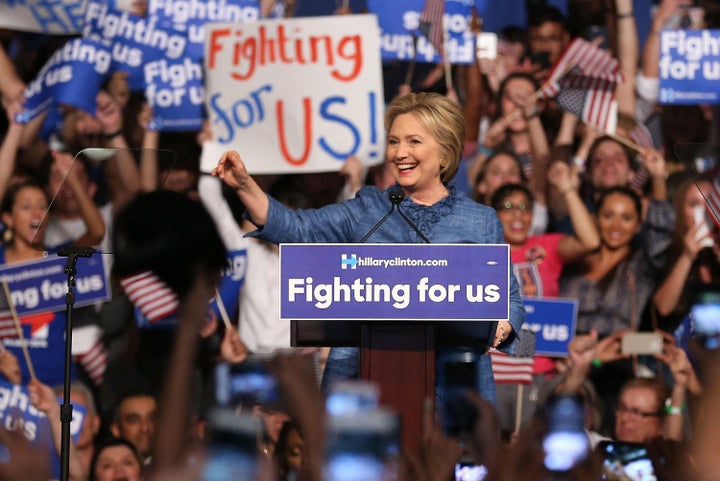 For the Democrats, former Secretary of State Hillary Clinton all but secured the nomination on Tuesday, winning the states of Florida, Illinois, Ohio, Missouri and North Carolina.
"We are moving closer to securing the Democratic Party nomination and winning this election in November," she said. "Our campaign has earned more votes than any other candidate, Democrat or Republican."
Trump/Rubio Supporters Contrast
Her opponent, Vermont Senator Bernie Sanders, failed to build on his unexpected win in Michigan last week and faces an increasingly unlikely path to the nomination.
Despite a poor night, Sanders used a campaign event in Phoenix to attack the Republican frontrunner. "The reason that Donald Trump will never be elected president is the American people will not accept insults to Mexicans, Muslims or women," he said.