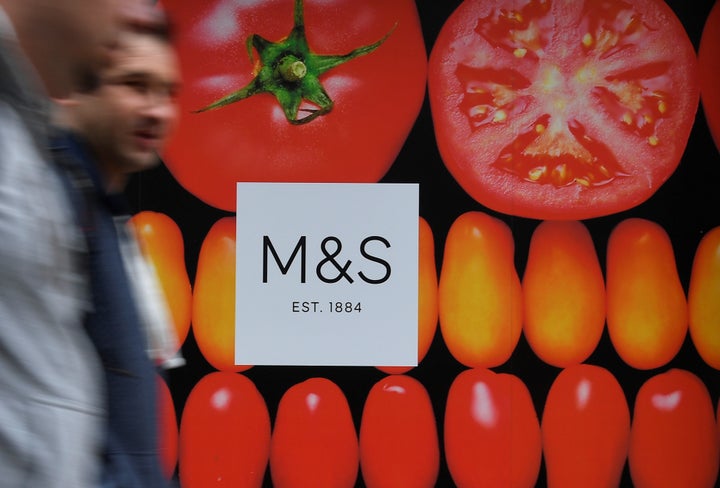 Over the past few year there have been a cascade of announcements from well-known companies that their retail high street stores need to close in order to cut costs; from BHS, to Mothercare, to Toys R Us, even local bank closures, and now M&S. We all understand that the landscape for retailers is changing and competition in the market is increasing. As Chair of the All Party Parliamentary Group on Textiles & Fashion I regularly hear that the fashion industry's future is in the digital world.
M&S is one of the pillars of the UK's fashion identity and has been for over 100 years. Whilst profits have slumped in recent years and it is clear core consumer demographics do not wear M&S clothing to the same extent, I still firmly believe that this brand is symbolic and losing such a store on my local town centre will have far reaching consequences. These closures will have a knock on effect for jobs within M&S's supply chain and effect the prospect of struggling high streets up and down the United Kingdom. To lose M&S is to lose caterpillar cakes, distinctly special foods and affordable quality clothing.
Retail companies need to strike the balance between remaining competitive and understanding the wider implications of closing landmark stores in often small towns. These proposed store closures will not only result in thousands of potential job losses but the devastation of local town centers. My constituency has already felt the effects BHS store closures and proposals to close its local RBS branches. Our high streets and town centers are becoming wastelands.
Concerns have been raised to me about the insolvency process of Company Voluntary Agreement (CVA), whereby companies including some famous high street names. Insolvency is used to close numerous stores and avoid paying rent which often the local authorities tend to bear the brunt of. It is vital that we protect workers, the experience of BHS is a scar on the retail landscape, which touches many in my constituencies still.
Questions need to be raised. Where is the action that the UK Government promised after the Portas Review in 2011 report into the regeneration of our high streets? Within the first two paragraphs of this commissioned review Mary Portas wrote that our high streets have reached "crisis point". Seven years on, after the latest high street closure announcement, what has the UK Government done to address this crisis?
Over the coming weeks I will be seeking assurances from M&S and the Department of Business, Energy and Industrial Strategy that they have conducted a thorough impact assessment of closing flagship stores on struggling high streets. Questions need to be raised about the regional impact of such commercial decisions. Whilst new urban consumer spaces are booming, local high streets are suffering. I would urge central and local governments as well as commercial landlords and retailers to think about all their consumers. I will do all I can as Chair of the All-Party Parliamentary Group on Textiles & Fashion to halt this domino effect which could result in the end our town centres to ensure our high streets survive.
Dr Lisa Cameron is the SNP MP for East Kilbride, Strathaven and Lesmahagow