Studies have shown the jab to be 95% effective and works in all age groups. No safety concerns arose from clinical trials.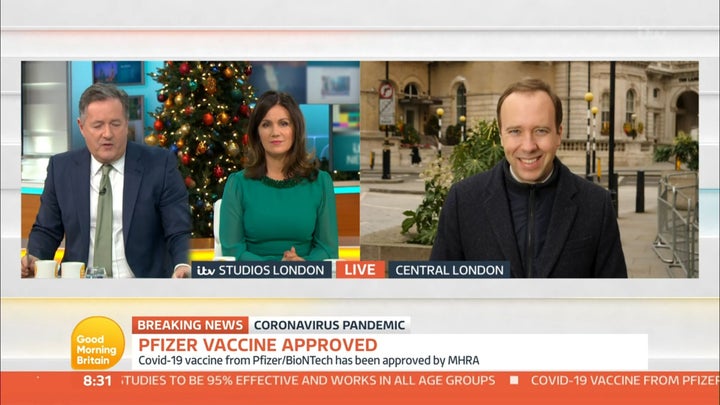 Addressing concerns that some people have around the safety of the vaccine, Piers told the MP: "I would take it live on air. I don't care, I just feel like it's really important if we are going to get through this that enough people take it."
The health secretary replied: "I'll take it with you Piers. I think you have to show leadership in these things."
Piers added: "I'm serious, I'll come to where you are, any time next week, if we can do this and let's do it together live on air. It would be powerful. It would send the right message, If you take it, I take it, Susanna [Reid] takes it, Dr Hilary takes it. I think it will have an impact."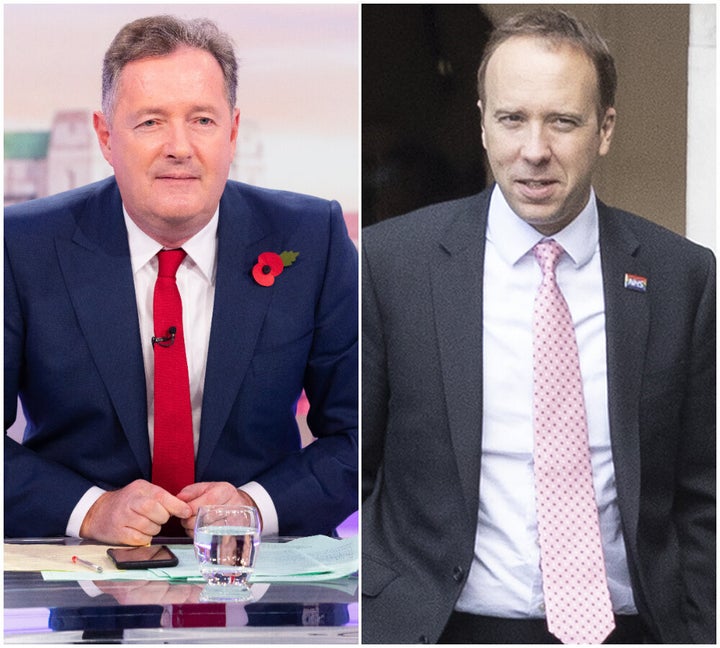 The MP then reminded Piers that there would be a delay in them getting the vaccine as other priority groups would be vaccinated first.
"We would have to get that approved, because of course there is a prioritisation according to clinical need and thankfully as a healthy middle-aged man you are not at the top of the prioritisation but if we can get it approved… I'm up for doing that," he said.
"Once the MRHA have approved a vaccine, they only do it when it's safe. If that can help anybody else, persuade anybody else to take the vaccine, then I think it's worth it."
Some 40 million doses of the Pfizer/BioNTech vaccine have been secured for the UK in total, with 10 millio due in the country by the end of the year.
People will need two doses, meaning enough has been bought for 20m Brits.
On Wednesday, Hancock tweeted: "Help is on its way. The [Medicines and Healthcare products Regulatory Agency (MHRA)] has formally authorised the Pfizer/BioNTech vaccine for Covid-19.
"The NHS stands ready to start vaccinating early next week. The UK is the first country in the world to have a clinically approved vaccine for supply."
Popular in the Community