Twitter user Matthew P. Doyle went unexpectedly viral on Wednesday morning after tweeting about an experience on the streets of Croydon where he claims he asked a Muslim woman to "explain Brussels". He then went to suggest all Muslims were somehow responsible for the attack, and accused the woman of a "mealy mouthed reply".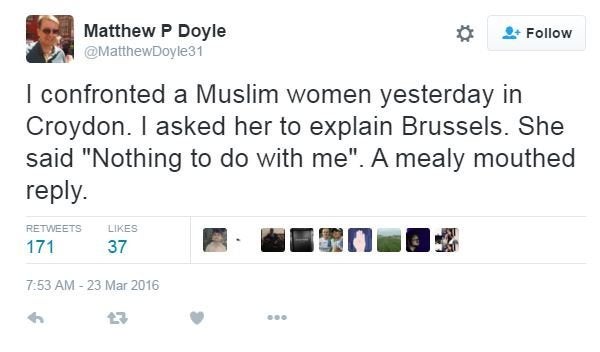 Needless to say, Twitter jumped into action and took the mickey out of him relentlessly until he deleted his tweet.
After being knocked down on Twitter for his remarks, Matthew P Doyle has started to backtrack and claims it was an amicable encounter.