The Daily Mail has printed a retraction after Melania Trump announced she is suing the British newspaper over allegations she was a sex worker in the 1990s.
The British newspaper is being sued, along with a US blogger, for £114 million after an article titled 'Racy photos, and troubling questions about his wife's past that could derail Trump' was published on August 20.
The Daily Mail said that the article "discussed whether allegations being made about Melania Trump could negatively affect her husband Donald Trump's presidential bid".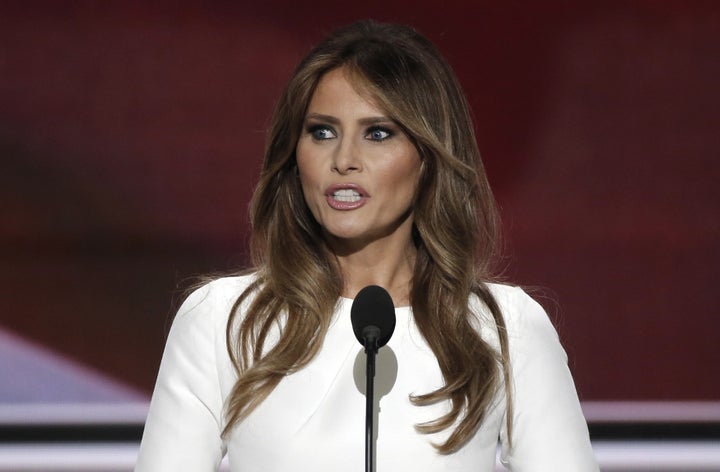 The publisher denied that it intended to state or suggest such allegations were true.
In a retraction printed on Thursday, the Daily Mail said: "To the extent that anything in the Daily Mail's article was interpreted as stating or suggesting that Mrs Trump worked as an 'escort' or in the 'sex business,' that she had a 'composite or presentation card for the sex business,' or that either of the modeling agencies referenced in the article were engaged in these businesses, it is hereby retracted, and the Daily Mail newspaper regrets any such misinterpretation."
The 46-year-old's lawyer said the claims were "outright lying".
"These defendants made several statements about Mrs Trump that are 100% false and tremendously damaging to her personal and professional reputation," Charles Harder said in a statement.
"Defendants' actions are so egregious, malicious and harmful to Mrs Trump that her damages are estimated at $150m," Harder added.
Both the Daily Mail and blogger Webster Tarpley have retracted their articles.
Trump, a former model, was born in Slovenia. She moved to the US in the 1990s to work as a model, marrying her billionaire husband in 2005.
In the Daily Mail's retraction, the publisher stressed that the newspaper and MailOnline/DailyMail.com have "entirely separate editors and journalistic teams".
The retraction continues: "In so far as MailOnline/DailyMail.com published the same article it wholeheartedly also retracts the above and also regrets any such misinterpretation."
Observant reporters spotted that Trump was being represented by the same lawyer who represented Hulk Hogan in a lawsuit against Gawker Media.
Earlier this year Gawker Media filed for bankruptcy after a judge ordered the company to pay $140 million after the published posted a sex tape featuring the wrestler in 2012.