Violent crimes including attacks involving guns and knives have surged across London during the last 12 months, Scotland Yard has revealed.
But despite the spike - which follows several years of declining figures - the Government has insisted that reforms to policing are working.
A senior officer with the force on Thursday warned of a phenomenon where people feel compelled to carry a knife to be safe, while youngsters are acquiring the weapons for "status, criminality and self-protection".
The Met's disclosures will reignite the debate over resources following warnings from a string of senior figures over the impact of further budget squeezes on forces.
They also come weeks after watchdogs issued a stark warning over the "potentially perilous" state of British policing, and lay bare the challenges facing new Scotland Yard chief Cressida Dick.
In response to the worrying figures the Home Office highlighted improvements in violent crime rates elsewhere but acknowledged more had to be done.
A spokeswoman said: "Police reform is working, with the latest ONS figures showing crimes traditionally measured by the (British Crime) Survey have fallen by a third since 2010 to a record low, with over 370,000 fewer violent crimes a year.
"Every violent crime is a significant concern and this Government is taking action to tackle it and keep our communities safe, including through actions set out in our Modern Crime Prevention Strategy.
"Last year, we banned zombie knives, extended our work with retailers to prevent underage sales of knives and supported police in a week of action where they seized more than 1,200 weapons and made 300 arrests.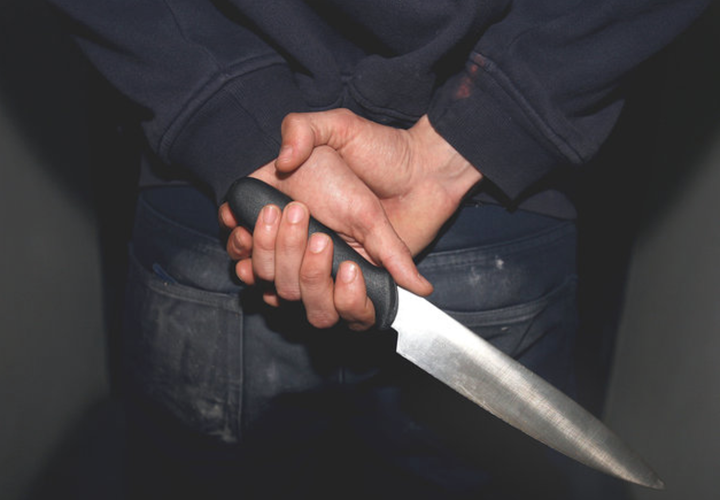 "We know there is more to be done. We will continue to work with the police, retailers and voluntary groups to tackle knife crime and ensure support is available for victims of gang violence and exploitation."
Theresa May launched the Modern Crime Prevention Strategy to combat violent offences in her role as home secretary in March 2016.
Statistics for 2016/17 published by the Metropolitan Police showed that gun crime increased by more than two fifths (42%) year-on-year, knife crime jumped by almost a quarter (24%) and the total number of offences recorded by the force rose by nearly 4.6%.
Violence against the person crimes were up by 4.7% while there were also increases in robberies (12%), sex offences (9%) and theft (7%).
There were 110 homicides - one more than the previous year.
As the figures were released, officers raised the alarm over a shift in knife crime which has seen the proportion of youngsters carrying blades who are affiliated with gangs fall from around a third to approximately a quarter.
Officers reported an increasing trend for youths in the capital to keep blades on them for protection rather than in order to carry out crime.
Assistant Commissioner Martin Hewitt said: "Young people carrying knives are doing so for a variety of reasons including status, criminality and self-protection but only around a quarter are affiliated with gangs.
"There is a phenomenon of people feeling that you need to carry a knife to be safe."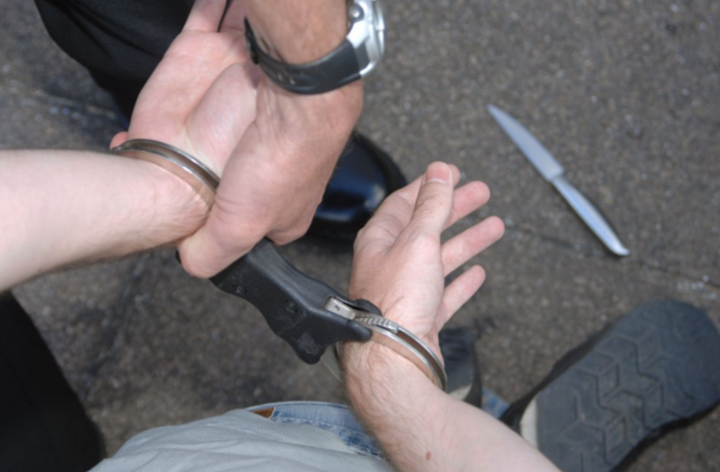 The Met has launched investigations into three separate fatal stabbings in the capital since the start of the week.
On the overall crime figures, Hewitt insisted that London is "one of the safest global cities in the world".
He said: "Similar to the rest of England and Wales, crime rates in London are rising, but many of these are still at a much lower level than five years ago and are against the backdrop of significant reductions in resources."
The force has closed dozens of police stations and lost hundreds of staff as it made savings totalling hundreds of millions of pounds since 2010, although officer numbers have remained broadly steady at around 31,000.
Deputy London Mayor for Policing Sophie Linden, said the figures were "deeply disturbing".
Rory Geoghegan, head of criminal justice at the Centre for Social Justice said the figures showed the Met needed to step up "proactive policing" around knife crime.
"At a recent community event – 'Stop School Violence in Lambeth' – parents expressed concern that their children were not safe walking home from school. Some even feared them being stabbed or worse," Geoghegan explained, in response to the surge in violent crime in the capital.
"That's why the Met needs to step-up proactive crime-fighting, reinvigorate work around both primary and secondary schools and seize those golden opportunities to help individuals turn their lives around and leave behind the gangs, the guns and the knives. In addition to the innocent victims, we are seeing too many young children being groomed into wasted lives of drug-dealing, knife-carrying, gang crime and violence."
Meanwhile, a report from HM Inspectorate of Constabulary said it was satisfied with some aspects of the Met's overall performance but warned there were areas of "serious concern" about its effectiveness that needed to be addressed.
Related