Mhairi Black has hit out at the "ignorant" MPs who didn't turn up to a protest calling for women's pension equality, while vowing not to stop fighting for the cause, during an impromptu speech outside Parliament.
The SNP MP addressed members of the WASPI (Women Against State Pension Inequality) group as rain soaked the masses gathered on College Green.
"The very fact that we have managed to galvanise so many women throughout the whole of the UK, to realise that they have a common cause, that they have an injustice that must be fixed, is quite incredible," Black said.
"And while you are all standing outside bearing the rain and making as much noise as you possibly can - I know first hand how ignorant some of those people in that building possibly are."
(Watch video above for speech 19.08 - 20.17)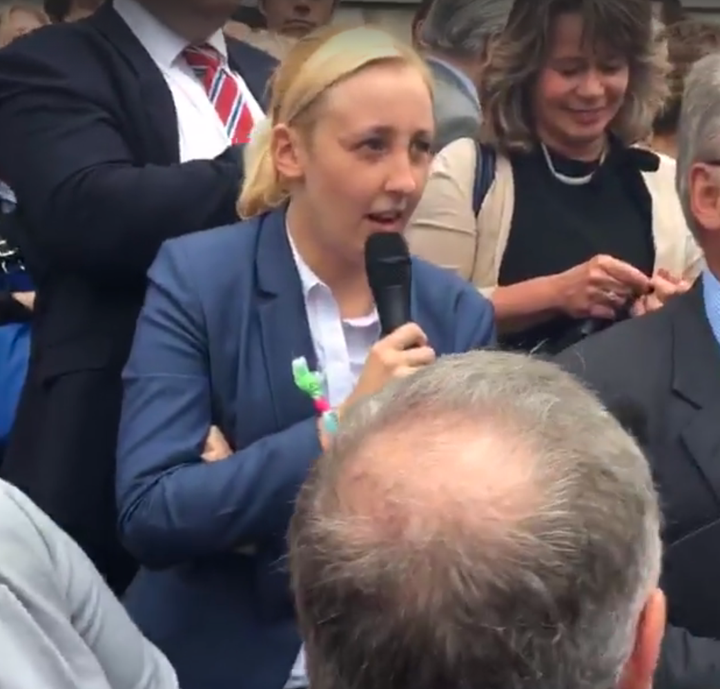 "So if there's one thing I want to promise you right now - it's fear not because there are people in there fighting for you and agree with you and they won't stop."
Black added that although the issue is close to her heart, she was also in attendance because "my mum's a WASPI woman and she would kill me if I didn't come out."
Dozens of MPs turned out to show their support to the WASPI campaign, with a cross-party selection standing alongside Green Party leader Natalie Bennett.
A raft of Conservative MPs also joined the protest, set to defy the Chancellor George Osborne and Work and Pensions Secretary Stephen Crabb.
The politicians pledged their allegiance to the campaigns aim: to achieve fair transitional state pension arrangements for women born in the 1950s.
The event comes as the WASPI founders meet with Pensions Minister Ros Altmann on Wednesday.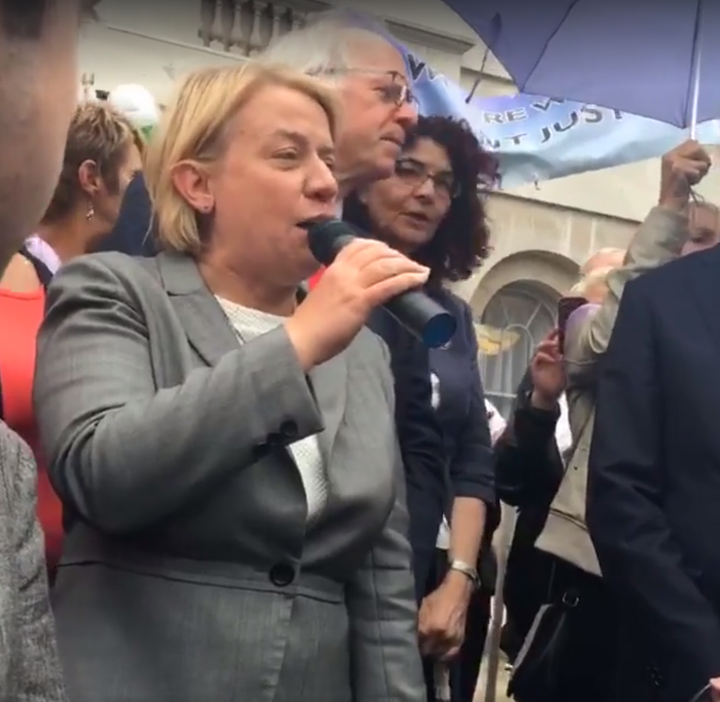 Thousands of protesters came to Westminster from across the UK, with some flags showing supporters from Northern Ireland, Wales, Yorkshire and Scotland.
The group, who later became a choir, sang a special song written by a WASPI member to peacefully protest the government.
Black is an avid supporter of WASPI, and in February the SNP MP spoke out against the government during a debate on the issue.
Black's dispute stemmed from a 2011 coalition decision to accelerate the speed of the already planned state pension age rise for women from 65 to 66.
"There was no official correspondence from the Government to the individuals affected, alerting them of the changes that were going to happen to them."
Since January the campaign group have given to the Select Committee on Work and Pensions and formed an All Party Parliamentary Group (APPG).