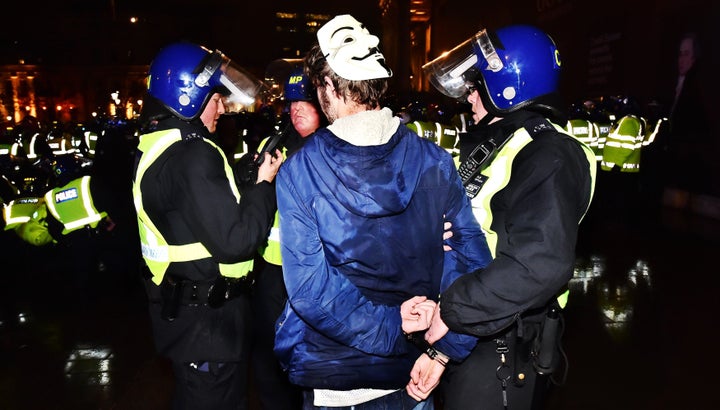 Protesters will be limited to areas surrounding Whitehall in Westminster, central London, including Trafalgar Square and Parliament Square.
Some 20,000 people have said they will attend the march on Facebook, according to the event's page.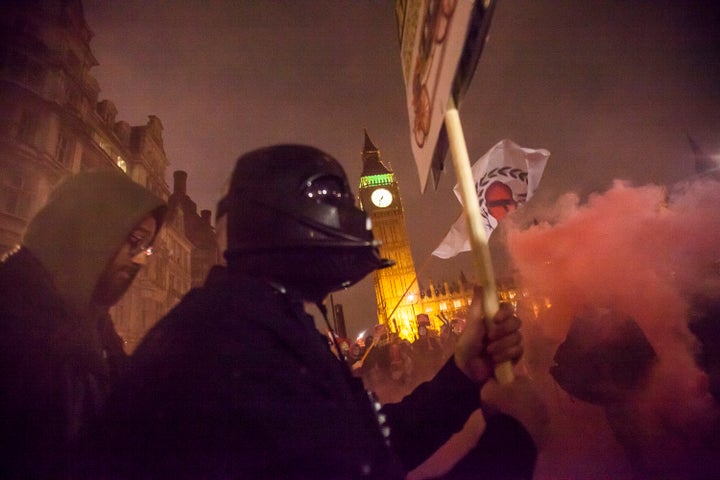 "The people united can never be defeated, you can't arrest an idea."
Thousands of police officers are expected to be at the event, echoing the response to last year's march.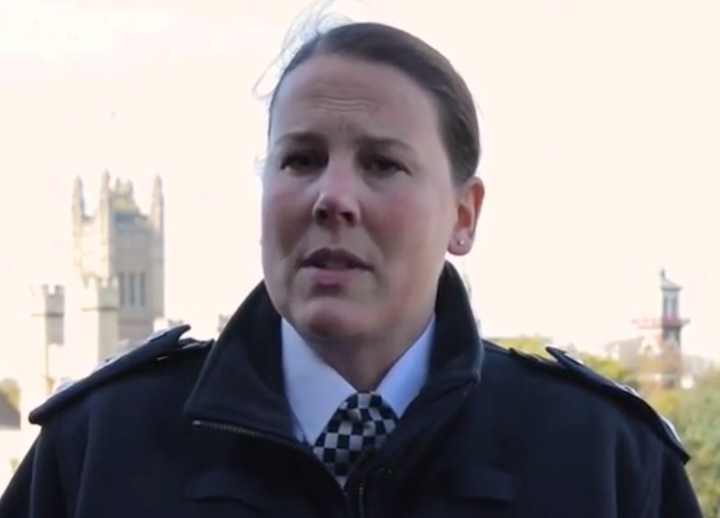 Chief Superintendant Pippa Mills of the Met Police, told The Huffington Post UK on Friday: "What's different with this march is that we don't have an organiser to work with to facilitate their protest and event.
"With an organiser we'd agree a route and seek to minimise disruption to traffic and people going about their business.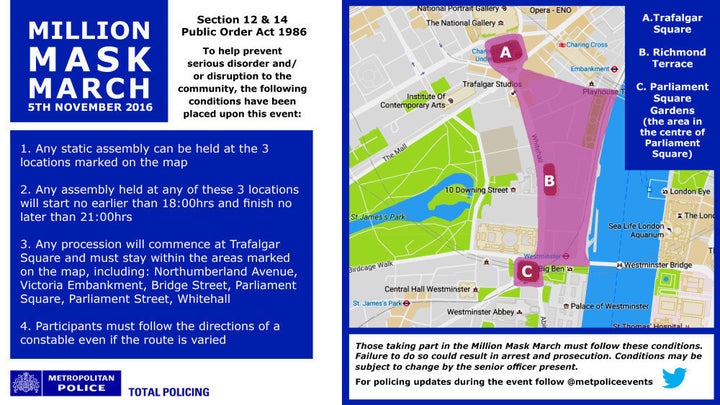 Mills added: "The aim of these is to allow those people who want to protest peacefully to hold their event. They have a set timescale and set location for the event.
"If they breach these conditions they are liable to arrest.
"Over two thousand officers were involved last year, they are trained officers and they are used to being in these situations."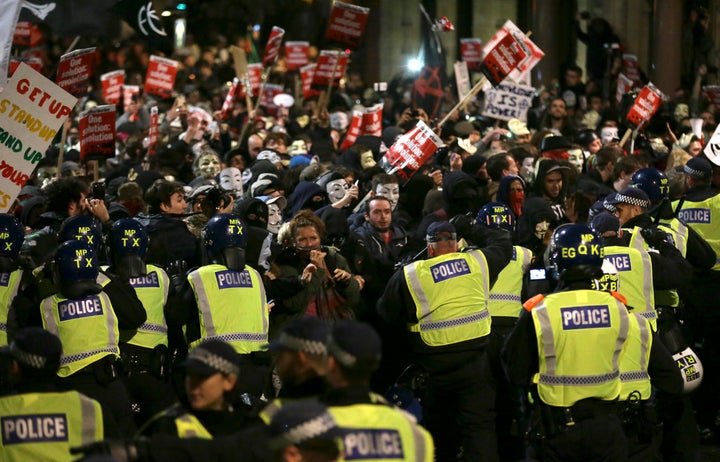 Touching upon violence at previous Million Mask March events, Ch. Supt. Mills said: "There were four officers hospitalised last year so it's always a concern.
"It's not acceptable for people out with their friends and family out on central London to be scared about a small number of people intent on criminality."
What are the restrictions on this year's march?

Details of the conditions imposed under Section 14 Public Order Act 1986

Any static assembly held can only take place at the following locations:

In the barriered area on the East Footway of Whitehall, opposite Downing Street (known as Richmond Terrace); and

In the area in the centre of Parliament Square (known as Parliament Square Gardens).

Any assembly held at any of these three locations will start no earlier than 18:00hrs and conclude no later than 21:00hrs.

Details of the conditions imposed under Section 12 Public Order Act 1986

The march will commence from Trafalgar Square and must stay within the area bounded by Trafalgar Square, Northumberland Avenue, Victoria Embankment, Bridge Street, Parliament Square, Parliament Street, Whitehall;

The march must take not commence before 18:00hrs;

The march must not continue after 21:00hrs;

The participants must follow the directions of a constable even if the route is varied;

There will be no motor-vehicles as part of the procession.

Any person in breach of these conditions is liable to be arrested.