Police in London have hit back at Anonymous UK's claims they are guilty of "pitiful aggression and violence" ahead of a potentially huge Million Mask March on Saturday, Guy Fawkes Night.
The secretive collective hoping to bring about political revolution and Britain's biggest police force traded barbs in blogs on The Huffington Post UK after last year's protest was marred by clashes.
Anonymous wrote: "Last year the biggest gang in London, the Met Police... put on a pitiful display of aggression and violence."
While the Met hit back: "Any claim that somehow the police are 'responsible' for this violence is simply not borne out by the facts."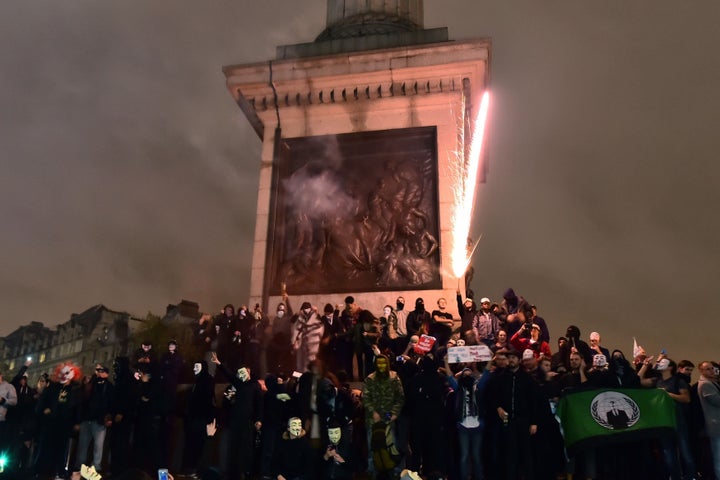 Anonymous added: "We call on the Metropolitan Police to restrain from violence and their usual mob mentality.
"To those attending November 5th with little experience of the Met we have simple advice, the police are not your friends, they do not regard you as such, do not regard them as such either."
"In a society that has abolished all adventure, the only adventure left is to abolish that society."
"You can't arrest us all"
Writing exclusively on HuffPost UK, Commander BJ Harrington vehemently denied Met officers were violent last year, blaming instead attendees "intent on criminality".
He wrote: "We have an established and respected reputation around the world for supporting safe and peaceful protest.
"It's apparent to anyone who has attended the event that there are people who come along intent on criminality."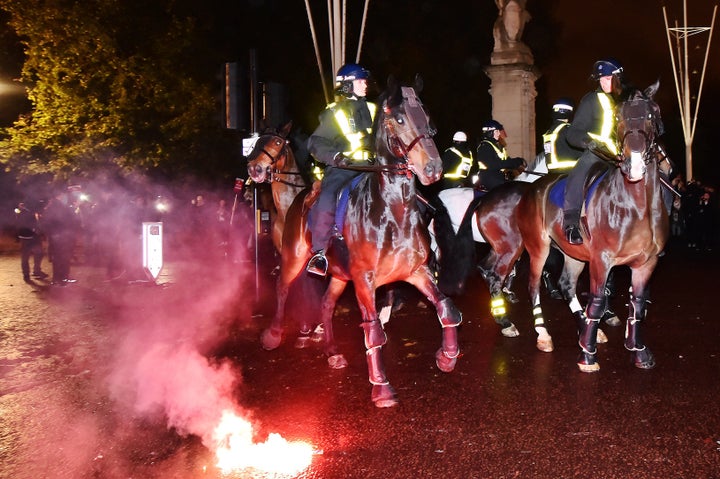 Commander Harrington added: "As we look ahead to this weekend, my message is simple: if you want to protest peacefully, that is your right and we want to work with you.
"If you commit criminal acts - that is not peaceful protest - and you are liable to be arrested."
Anonymous taunted: "You can't arrest us all."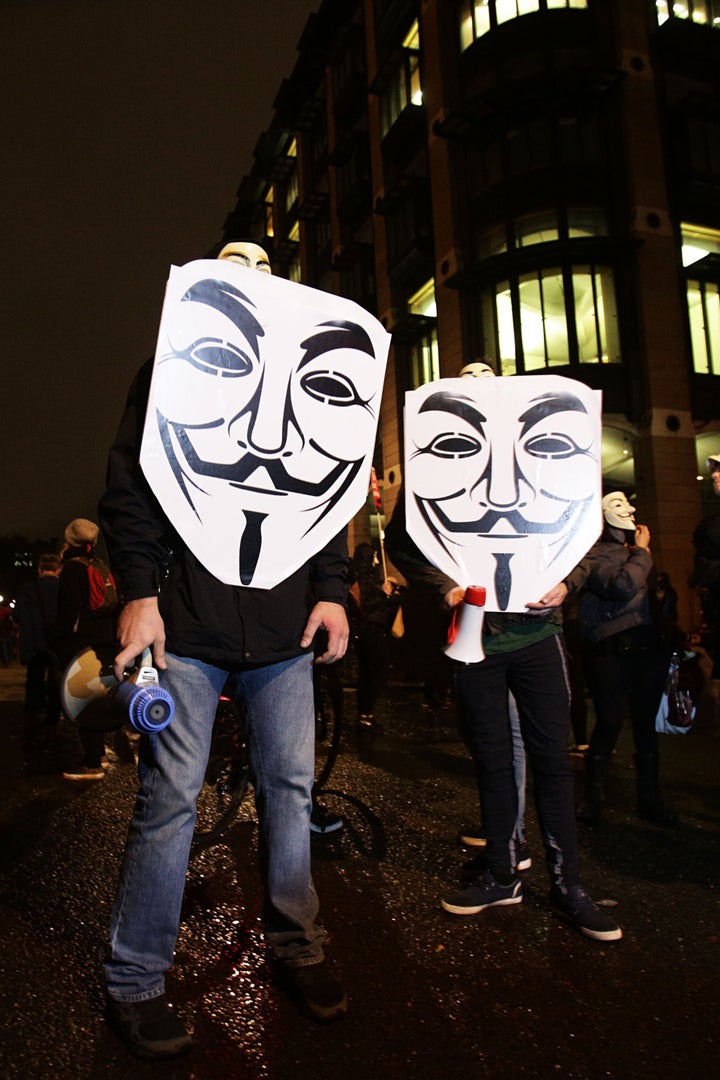 Anonymous also criticised Theresa May ahead the event and said it would hold her to account.
The group told the prime minister to expect a "knock on the door" during the November 5 protest.
They wrote: "Mrs May has risen to unelected power, fuelled by right-wing rhetoric and striving to push the UK to even new lows."
Adding: "Cut the causes of the problems, don't cause more, its time to take an axe to the Tory tree."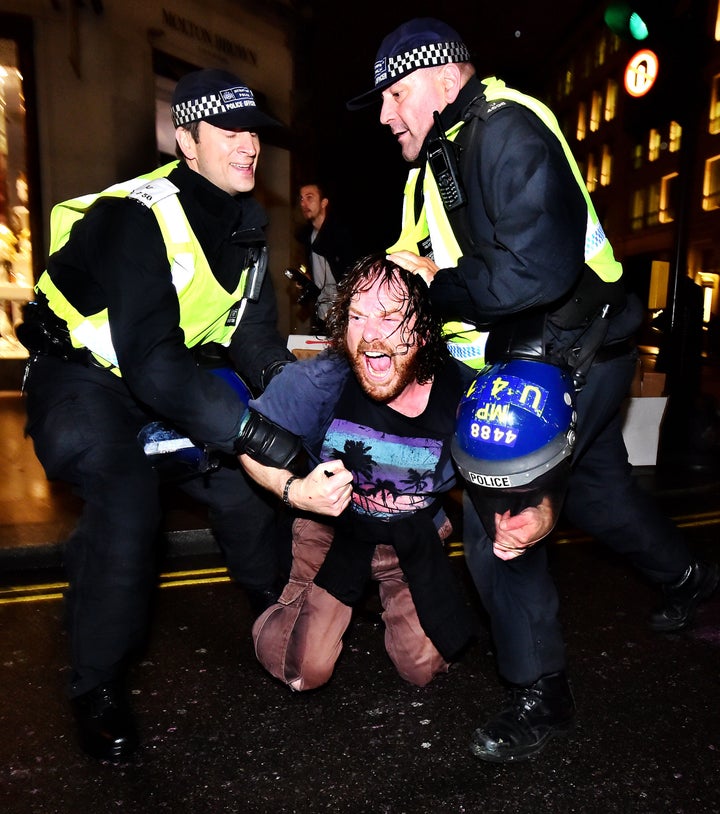 Anonymous's missive, sent to dozens of media outlets and published in full on HuffPost's blog, was posted to sharing site Paste Bin.
Million Mask Marches are set to take place across the world, with the biggest said to be in London.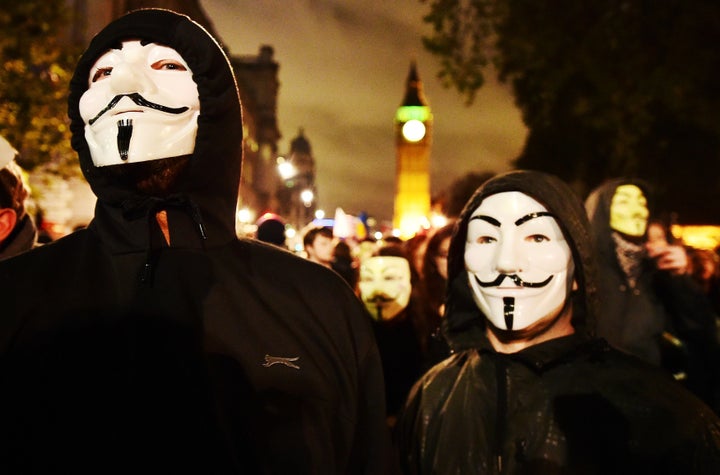 In 2012, thousands donned Guy Fawkes masks near Westminster in tribute to the infamous member of the 1605 Gunpowder Plot.
The idea for a masked protest appears to have been spurred by the final scene of 2006 dystopian thriller 'V For Vendetta'.
Popular in the Community