MP David Lammy has complained to police after being subjected to racist abuse and violent threats on Twitter in the wake of Britain voting to leave the European Union.
On Monday he also called on Andrea Leadsom, who is contesting the Conservative Party leadership, to "publicly condemn racist abuse and threats from Brexit supporters".
On Sunday the Tottenham MP shared a tweet he had received in which he was called a "n*****" and told to "go back to Africa".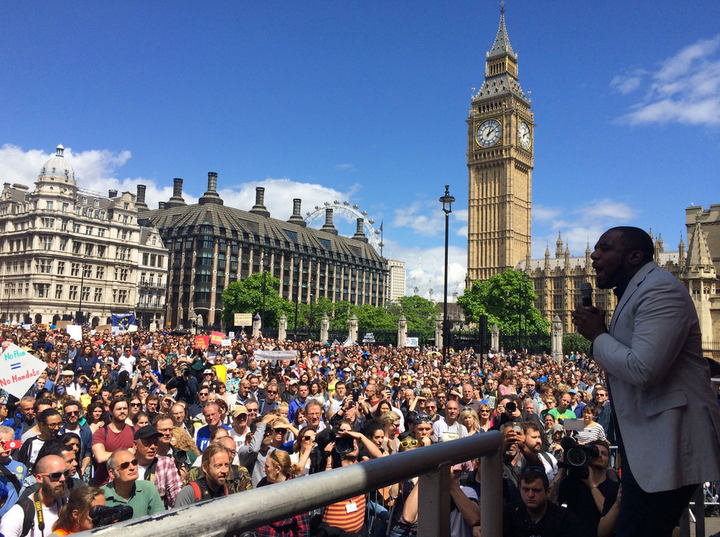 Lammy wrote: "I'm not going anywhere. I was born in this country. But you and your disgusting racist views make me ashamed."
He also shared two examples of emails he had received. In one, a person wished him the same fate as murdered MP Jo Cox who was stabbed and shot outside her Birstall, West Yorkshire, constituency surgery on June 16. Another person "hoped" he contracted "extremely painful rectal cancer and slowly die".
Lammy also issued a warning to those abusing him, writing: "Racists and trolls sending me threats and abuse: don't waste your time I will block you and report you to the police."
Lammy told the Evening Standard his staff had also been abused on their way to his office.
Lammy told the newspaper: "Over the past ten days I have received a barrage of abusive, racist and threatening messages. The police have asked me to report all of these incidents and I will continue to do so."
He added: "I was born here and I am very proud to be British, but the outpouring of hatred, xenophobia and racism unleashed in the wake of the EU referendum is not the Britain that I know."
The Metropolitan Police has confirmed they are investigating a report of "malicious communication".