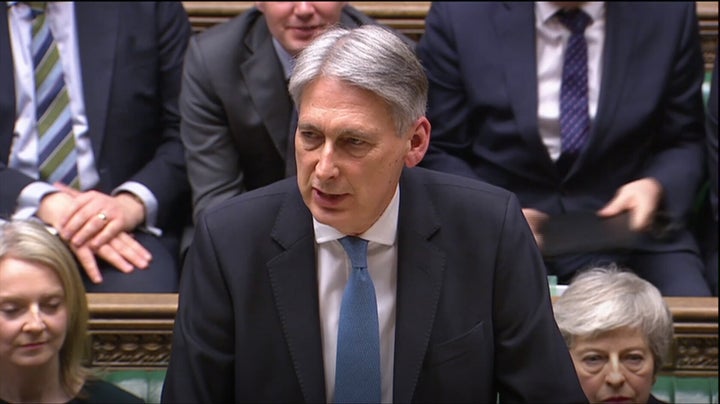 Chancellor Philip Hammond expects MPs to stage a 'sit-in' to stop Boris Johnson from shutting down parliament to ram through a no-deal Brexit, HuffPost UK has learned.
Hammond has told colleagues that Commons Speaker John Bercow and Opposition MPs are likely to insist on carrying on their duties as normal even if the new prime minister attempts to 'prorogue' parliament.
The Tory leadership front-runner said this week that the drastic option - dubbed "dictatorial" by critics - should be "on the table" to ensure that Brexit happens by the Halloween deadline.
Hammond, who has told colleagues that he is determined to do everything in his power to stop the "catastrophe" of a no-deal exit, is privately helping to draft amendments and coordinate fellow MPs to prevent the outcome.
The Chancellor is expected to be ousted once Johnson takes over from Theresa May later this month and is already planning his next moves.
One former minister said: "Lots of different ideas are being discussed." They added: "Philip will be the leader of the rebel group once he gets sacked."
Prorogation is the formal name given to the period between the end of a session of parliament and the state opening of parliament that begins the next session.
The announcement - made by the Queen on the advice of her government - is usually made in the House of Lords and then a similar statement made by the Commons Speaker.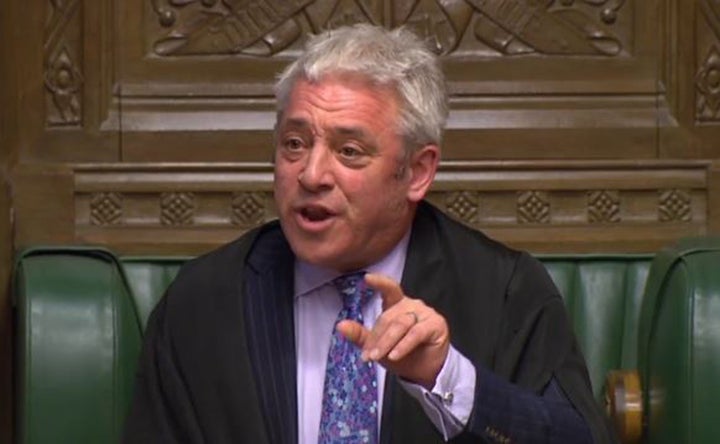 But Hammond has told colleagues that he expects that under a contested prorogation the government could vacate its benches in the Commons but the Opposition and rebel Tory MPs will still turn up.
Bercow would try to remain in the Speaker's chair on the grounds that he is enabling the will of the House, he suggested.
Both Labour and Tory rebels are looking at all options to stop no-deal in both the Commons and the Lords.
During the Tory leadership race, contender Rory Stewart warned he would use Westminster Central Hall, near the Houses of Parliament, to hold a rival parliamentary session.
But under plans mooted by rebel MPs, they could stage a 'sit-in' in the Commons. As Speaker Bercow and the Serjeant at Arms are in charge of doorkeepers and security, no government minister could order parliament's doors to be locked unilaterally.
On ITV's Peston programme this week, Hammond made plain his own outright opposition to the idea of prorogation.
"The idea that elected Members of Parliament will be locked out of their place of work because they might do their job is truly shocking.
"I think there's a group of Members of Parliament who feel very, very strongly about this, and they will be mostly people who are very anti- no deal, but there will be parliamentarians of all views who feel that the use of prorogation as a way of avoiding parliamentary scrutiny is just completely unacceptable."
Any contested attempt at prorogation could also spark either a Commons motion or a Lords motion objecting to it.
In a private meeting of the Parliamentary Labour Party (PLP) last week, Lords leader Baroness Smith revealed a plan to block the prorogation ceremony.
She said she had discovered that in 1963 when Harold Macmillan resigned, the party had tried to prevent the unelected Earl Home from replacing him as prime minister.
The then Tory government prorogued parliament but Labour's Lords leader tabled a motion stating: "This House considers that in the public interest parliament should not be prorogued and that HMG should advise the Queen to this effect."
The motion was lost but Smith told MPs that a similar tactic could be tried, not least if the Commons gave its support.
"I give notice now that if the new Tory prime minister resorts to procedural trickery to thwart parliament, we won't make it easy. You can expect another motion in this vein from the leader of the Opposition in the Lords," she said, to loud applause from MPs and peers.
In a separate move, HuffPost UK understands that a cross-party group of peers has tabled an amendment to the NI (Executive) Bill aimed at scuppering any attempt by Johnson to prorogue parliament on a whim.
Its amendment would be geared towards ensuring the publication of progress reports on the executive, with the crucial proviso that debates would have to take place at Westminster.
Liz Truss, Treasury chief secretary and a leading Johnson supporter, hit back on Thursday at former Tory PM Sir John Major for suggesting he would lead a legal action to halt prorogation.
"I remember when John Major complained that Margaret Thatcher was trying to be a back seat driver to his government and I believe he should take his own advice," Truss told a Commons press gallery lunch.
But on ITV, Hammond suggested he would back such a legal challenge. "There will be attempts I'm sure in Parliament to prevent the prorogation of Parliament.
"And if they are unsuccessful I'm sure and anyone were foolish enough to try to prorogue parliament, then I'm sure there will be action in the courts [from] Sir John Major. We'd have to challenge it."