A disgruntled mum decided to make a stand and pump breast milk in a busy hotel lobby after being refused a private space by hotel employees.
Lynda Mazzalai Nguyen was taking part in a work seminar at the Embassy Suites at San Francisco airport when the incident occurred last Friday.
The social worker, who has just had her first baby, went to reception during a break to ask hotel workers if there was somewhere she could go to pump for her newborn.
Instead of being supportive, she said she was shocked to find that the employees directed her to a public toilet.
Nguyen refused the offer on the grounds that she didn't want to contaminate the milk (and that an adult wouldn't be expected to eat their own lunch in the bathroom).
When she enquired about using a spare hotel room for a brief period, she claims she was told that she was not a paying customer, despite having paid to attend the conference, and that there were no rooms available anyway.
Nguyen said: "So you're telling me in the whole entire building there isn't a single space for me to plug in for 15 mins to pump for my baby? Office? Conference room? Anything?"
She was then offered the wine cellar.
Instead of conceding defeat, Nguyen decided to make a stand and sat in the hotel lobby right next to reception and pumped away.
Despite admitting she never thought she'd be brave enough to do it in public, Nguyen felt so strongly that she had to act: "Do not piss off a mama who knows her rights and is a social worker to boot!"
The post has been shared over 13,000 times and received lots of support from fellow mothers and breastfeeding who have also faced discrimination when they wanted to express in public.
The general manager for the hotel has since apologised to Nguyen over the incident and explained there are policies in place to give mothers a space to breastfeed but training of the staff had been inadequate.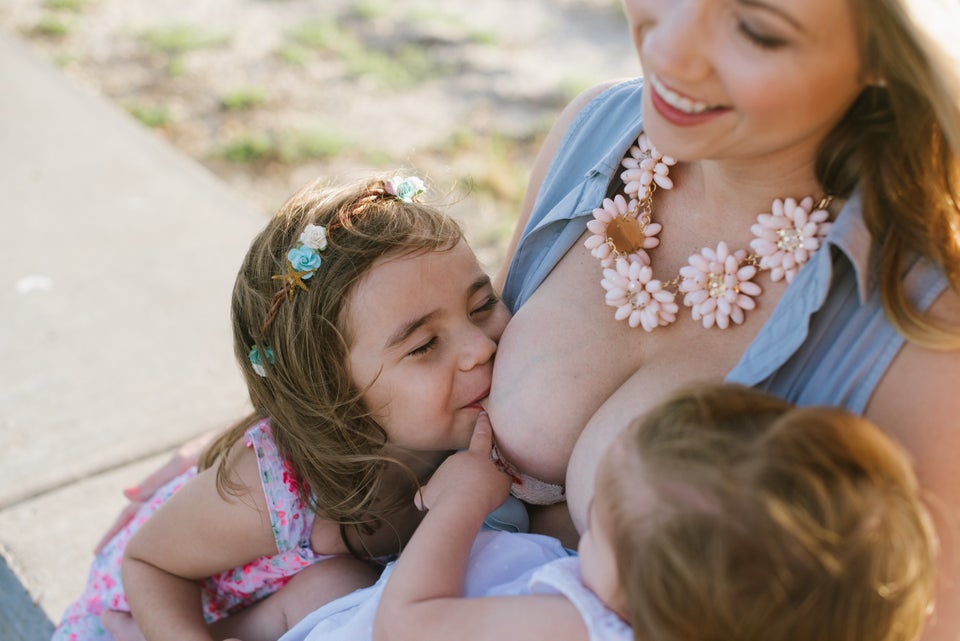 Breastfeeding Tandem Photography