A mum has sparked a debate online after saying doesn't want to buy her two daughters - aged one and three - presents at Christmas.
The Mumsnet user said her kids have the "right amount" of toys and she can't see how they will benefit from getting even more.
She has tried to make her children's bedrooms "nice places to sleep" with storage units to tidy toys away in at bedtime.
"The truth is, I don't like the idea of their bedrooms and our living room overflowing with toys," she wrote on 15 September.
"They are well entertained with what they already have."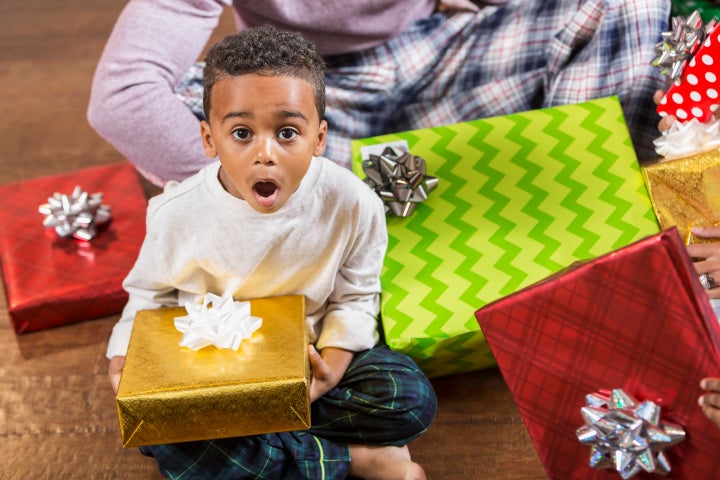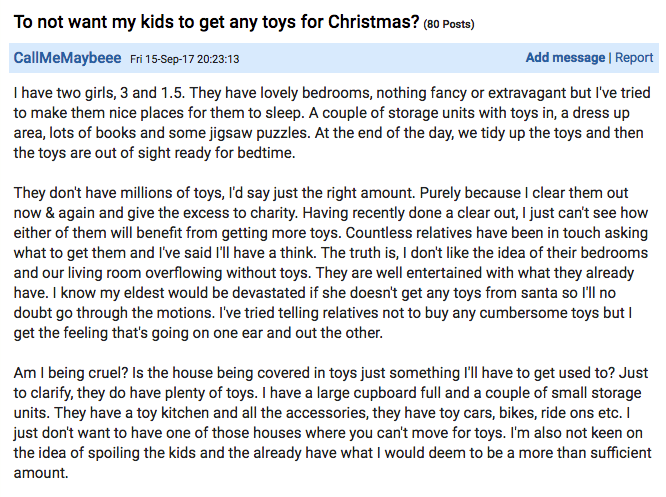 The mum explained she has had relatives getting in contact with her, asking what her children want for Christmas (already).
"I know my eldest will be devastated if she doesn't get any toys from Santa so I'll no doubt go through the motions," she wrote.
"I've tried telling relatives not to buy any cumbersome toys but I get the feeling that's going in one ear and out the other.
"Am I being cruel? Is the house being covered in toys just something I'll have to get used to? Just to clarify, they do have plenty of toys. I just don't want to have one of those houses where you can't move."
People on the Mumsnet thread were split, with some believing Christmas isn't just about presents and others feeling the mum was being "joyless".
"You are being unreasonable," one wrote. "Please don't ruin Christmas for your children. They don't believe in the magic of it forever."
Another wrote: "It's unreasonable to get them no toys I think, you could get things that get used up like craft kits, paints, stickers or baking sets."
And a mum also commented: "I personally think Christmas is all about the toys for kids. There are a certain amount of years when your house will have a lot of toys, but it's not forever. At 13 and nine, we have no toys downstairs now.
"Excessive amounts is obviously senseless, but kids remember the fab toys they get at Christmas, and do they really have to be tidied away every day?"
Others agreed with the original poster and gave the mum other options of ways she could keep her kids happy at Christmas that doesn't include toys.
"Mine is nearly three and we are all putting in for a playhouse," one wrote. "Other than that, each of us is paying for a day out. There is a lot of Christmas parties and pantos going on locally."
Another commented: "I agree with you. I really don't like any sort of clutter and to be honest how many toys will your children have that they will never use?
"My mum used to say that we had to make space for Christmas so a few weeks before we would go through our rooms and throw old toys away."
Where do you stand on the debate? Let us know in the comments below.
Before You Go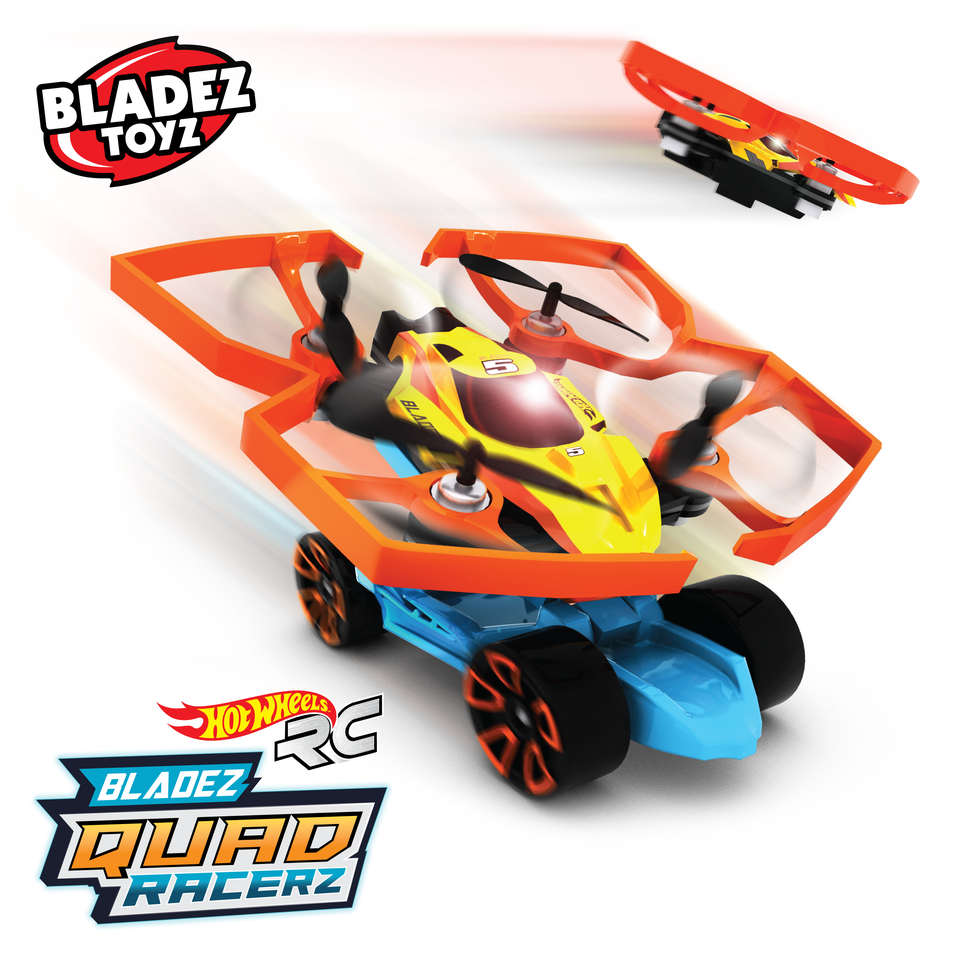 Best Toys 2017: These Are The Toys Your Child Will Want This Year