A mum donated a kidney to another parent after learning he needed a transplant while chatting to his wife at the school gates.
Katy Ludlow, 34, from Northfleet in Kent, donated her kidney to Ravi Nihal, 43, who was diagnosed with chronic kidney failure in 2015 and on the waiting list to receive a transplant.
Katy and Ravi's sons, Tobias and Jay, are best friends and both attend Cecil Road Primary School in Gravesend. Thanks to the seven-year-old boys' close friendship, Katy got to know Ravi's wife Ish while doing the school run.
"One day Ish was upset and told me about Ravi's illness and her worries for their future," said Katy. "I felt very sorry for the family – they were in limbo until Ravi could have a transplant. It was horrible to think about what they were going through. Ravi didn't usually do the school run but the odd time I saw him it was clear he was deteriorating – he had lost weight and looked unwell."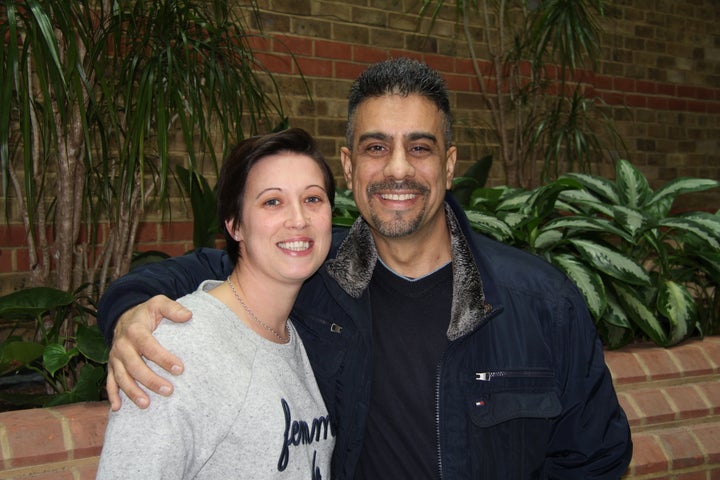 Katy, a mother-of-three who runs a cleaning company, contacted the team at Guy's Hospital (where Ravi was a patient) and asked to be tested to find out if she was a match. After numerous tests it was found that she was a suitable donor and she was keen to go ahead.
She let Ravi and Ish know she wanted to donate her kidney. Ravi, a former supervisor for National Grid UK, recalled: "I was gobsmacked. I couldn't believe that someone I didn't know well would do that for me."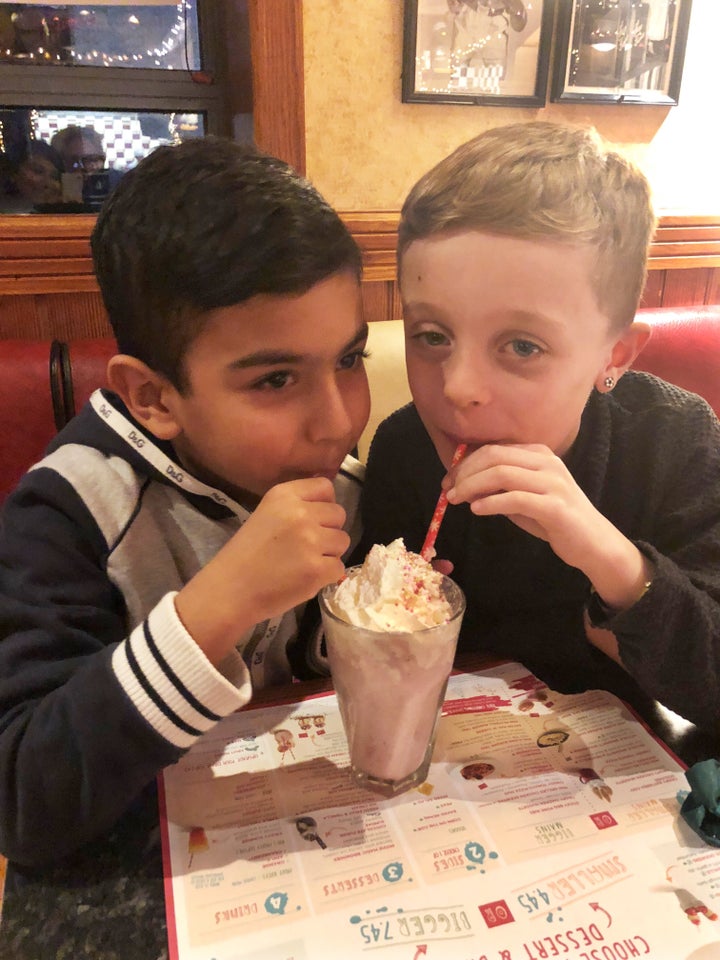 The pair had surgery on the same day in December 2017 at Guy's Hospital. Ravi said: "When I woke up the first thing I asked was how Katy was. Within a couple of weeks I was feeling a lot better and now my kidney is working well, I'm a healthy colour and I've gained weight. I'm hoping to go back to work soon and plan a family holiday.
"Without Katy I couldn't see a future in sight. She has done something most people I've known all my life wouldn't have done. I'll be forever grateful to her."
Katy said many people have asked her why she donated her kidney, but she thinks: "Why not?". She said Ravi could have been on the transplant list for many years, "I feel fantastic knowing that I've saved his family from that. It's brilliant seeing the change in him since the transplant. He looks amazing, has a new lease of life and is smiling again.
"Ravi is usually a quiet man but he has opened up to me and we've become good friends. Our families are like one big family now and we are closer than ever. I know if I ever needed anything Ravi would be there for me in a heartbeat. Tobias is proud of what I've done and tells everyone about it.
"I feel fine and no different now that I only have one kidney. I didn't realise how many people are on the waiting list for a kidney and that most people who could donate choose not to. I have no regrets about donating – I'd do it all over again."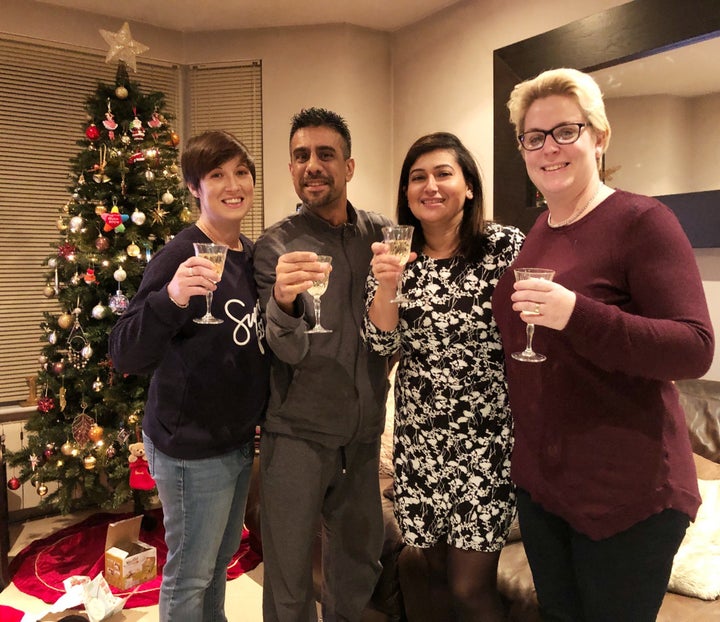 Nizam Mamode, consultant transplant surgeon at Guy's and St Thomas' NHS Foundation Trust, said: "What Katy has done is very inspiring. Giving someone the gift of life is a remarkable thing to do, especially when the recipient isn't a loved one.
"In the UK more than 5,000 people wait for a kidney transplant every year and many never get the organ they need, meaning that they face an uncertain future. At Guy's and St Thomas' we have one of the biggest living donor programmes in the country, helping more people to get the life-saving transplants they desperately need.
"It is wonderful for us to see how patients' lives are transformed after a transplant and we are in awe of the generous donors who make this possible."