A mum has penned a powerful Facebook post about how she was inspired to make co-parenting work after finding a painting by her daughter.
Rosie Dutton, from Tamworth, Staffordshire, was encouraged to share her thoughts after the official papers for her divorce had come through the post.
When she and her partner first separated, Dutton said she struggled a lot because she felt her family had been "shattered".
"It was only one day and night a week at first, but in those times I was lost and I was lonely."
Dutton said she felt she had not only failed at marriage but at being a mother, too.
She explained she grew up without a dad in her life and could recall how "painful" it had been, so that wasn't something she wanted for her own daughter.
One afternoon, Dutton saw that her daughter had painted a family portrait with a rainbow, in which her dad had a sad face.
"When I asked her why she'd drawn him that way she said, 'His face is sad because he's not in our family anymore and I know he makes you feel sad'," Dutton wrote.
"She said it with so much hurt and sadness in her little voice that it was a real turning point for me. I was determined to hold our family unit together, whether we were together as a couple or not."
Dutton started going out on day trips and to dinner with her ex and their daughter.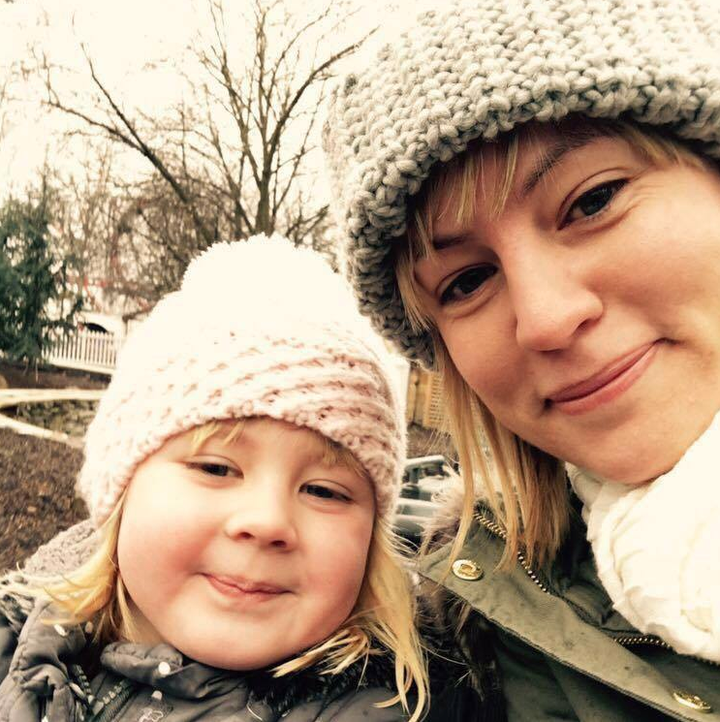 Dutton was told by friends and family that it would be "impossible" to be friends with her former partner, but she was determined to prove them wrong.
"Well, it was possible and it is possible and it's never too late to make peace," she wrote.
"This doesn't mean we have to forget the things people do that have hurt us, but we can forgive them. We make that choice and we can choose kindness.
"Over the last two years we have slowly rebuilt our relationship and as parents (and friends) we are stronger than ever for our daughter.
"It makes it so much easier for everyone. Our separation (and now divorce) doesn't need to be the end of her family."
Dutton explained that the rainbow painting now features prominently in her living room.
"It's a constant reminder to stay strong for our daughter, for our family," she added. "And if you look closely at the picture you'll see we're all now smiling."
"Thanks for posting, there are so many of us in this place though it feels very lonely," one person wrote.
"We never expected it, but once a change has been accepted and forgiveness is there, it's very necessary to move on and put the kids first."
Before You Go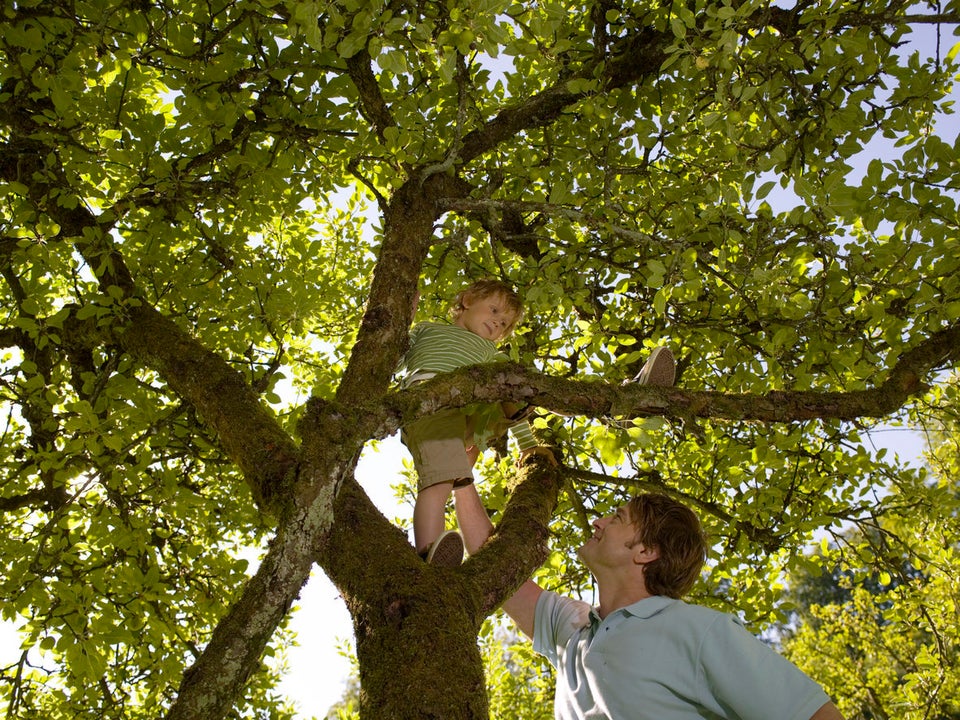 6 Inspired Ways To Add Adventure To Your Family Life