A mum is determined to prove parents need compassion, not blame, when accidents happen with their kids.
Jennifer Campbell, who blogs at Mama Lion Strong, shared an honest and detailed account of a time her two-year-old unknowingly escaped from her garden and had to be brought back by a neighbour.
She followed it up with a list of all the parenting "fails" she's made in the past six months, including finding her older son with a bread knife in the kitchen.
Campbell was inspired to write the post after she heard in the news that a toddler died after escaping his parents' home onto the road.
She said the toddler's parents had been blamed online, with people saying the accident could have been "preventable".
"This tragedy could have been our family. It could be yours," she continued.
"Because accidents happen, and when they do people need love and compassion, not lectures and blame."
Campbell described in detail the time her two-year-old left the garden.
"I was sat on the couch pretty much topless, as one is when nursing a six-week-old around the clock," she wrote.
"The couch faced the back deck and I had our garden doors open to the back yard.
"I could see my four-year-old son playing on the slide, but the two-year-old was out of sight - not unusual as we had a very large, gated yard.
"Suddenly I heard footsteps coming down the side of the house. I didn't even have time to cover myself before a woman came around the corner, a look of fury on her face and my two-year-old on her hip. She started yelling the second she saw me. 'DO YOU KNOW WHERE I JUST FOUND YOUR CHILD?'
"I was shocked, and of course couldn't find any words, but in an instant I knew that she had found him not in our yard.
"She regained her composure but instead of showing me compassion, chose to continue lecturing me. 'He was on the road', she hissed. 'Cars come flying over that hill and they wouldn't even have seen him! You are lucky I came along when I did'.
"I unlatched the baby, who immediately started crying. I put him on the floor and went to collect my mischievous two-year-old who was none the wiser.
"She handed him to me then twirled on her heel and stormed off, shaking her head as she went. It happened so fast I barely had time to process it.
"I cried of course. It makes you sick to think that something serious could happen to your child, especially in your care."
Campbell then listed a series of other accidents she has blamed herself for in the past.
"A few months after that my oldest son fell in the backyard and split his head open," she wrote.
"A year after that we were back living in Canada and our middle son was found wandering around outside in boots and a t-shirt in -20C weather.
"Six months after that we were in a busy downtown area and I lost my oldest son. He just biked away from us.
"A few weeks ago I walked into the kitchen and my youngest (now two) had a butcher knife in his hands and was trying to cut a block of cheese on the floor.
"And next month it will be something else. And next year something else."
Her post sparked a flurry of comments from mums and dads who said reading it made them feel less guilty about the accidents they have encountered with children.
"I love and appreciate your honesty and I feel less alone as an 'imperfect' parent when I read your truths," one mother wrote.
Another agreed, adding: "It is rare to hear this type of honesty. It reminds me that I'm human and speaks to me on more levels than one."
Others shared their own stories of when they had lost sight of their child for a moment - a moment that could have had fatal consequences.
"My daughter has escaped our yard twice," a mother wrote.
"We have a gated yard. We think she managed to squeeze through a (very small) gap between our fence and the neighbours.
"Of course I blamed myself and thought all the 'what if' thoughts."
Another commented: "We live on a moderately busy road on two acres. My kids insist on playing in the front yard and my two-year-old ended up in the road.
"I ran screaming across the front yard, telling him to come back, cursing myself for not being able to run faster, all the while he smiled and waved at me.
"I cried (and cried and cried) and for weeks had nightmares about him getting hit right in front of me."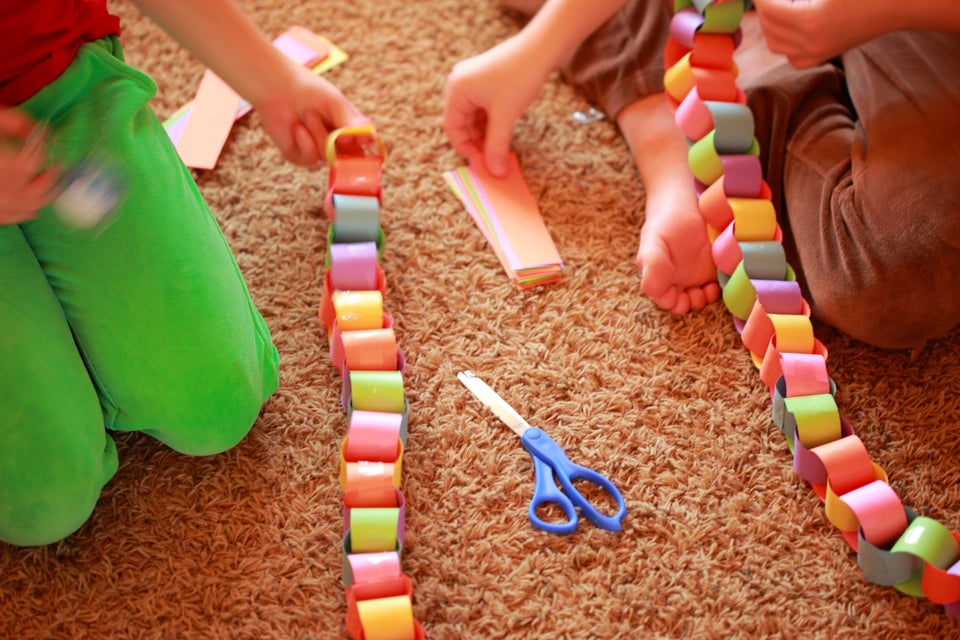 Boredom Banishing Ideas For Creative Kids