A mum-of-four has penned a poignant post about how differently she views the human body after her five pregnancies and three caesareans.
Briana Klink Macon, from the US, reflected on her post-baby body with a photo of her holding her newborn and baring her healing caesarean scar.
She said she sees herself in a different light with "bumps, lumps and scars", but now finds comfort in her own skin.
"I remember when I had my first baby at 25 I was so worried about people thinking I was 'fat' after, of all the things, I was so young and naive," she wrote.
"Five pregnancies, one vaginal delivery, three c-sections later, I finally get it."
Macon says she is able to see her body differently because she grew tiny "little perfect people".
"I see the human body in a different light, I'm able to nourish and feed from my own body," she continued on the post.
"I asked my husband what he thought of my scar. His first response: 'I don't even see it'. He continued with: 'If anything I look at it and see all that you went through to give us our family'."
Macon also questioned why there is such controversy over natural births, c-sections, breastfeeding and formula feeding.
"So much judgement. Why divide ourselves? Why compare? We're all just taking it day by day," she wrote.
"I'm just glad I'm finally able to find comfort in my own skin. To find appreciation and growth.
"I hope if you're going through all the new phases of motherhood, you're able to find strength and give yourself grace."
Commenting on the post, one pregnant mother wrote: "I'm still pregnant with baby number two and you've somehow managed to make me excited to have a third! Amazing post."
Another mum commented: What an inspiring photo. It makes me proud to be a woman and a mama.
"Thanks for sharing the beauty of childbirth and motherhood."
Before You Go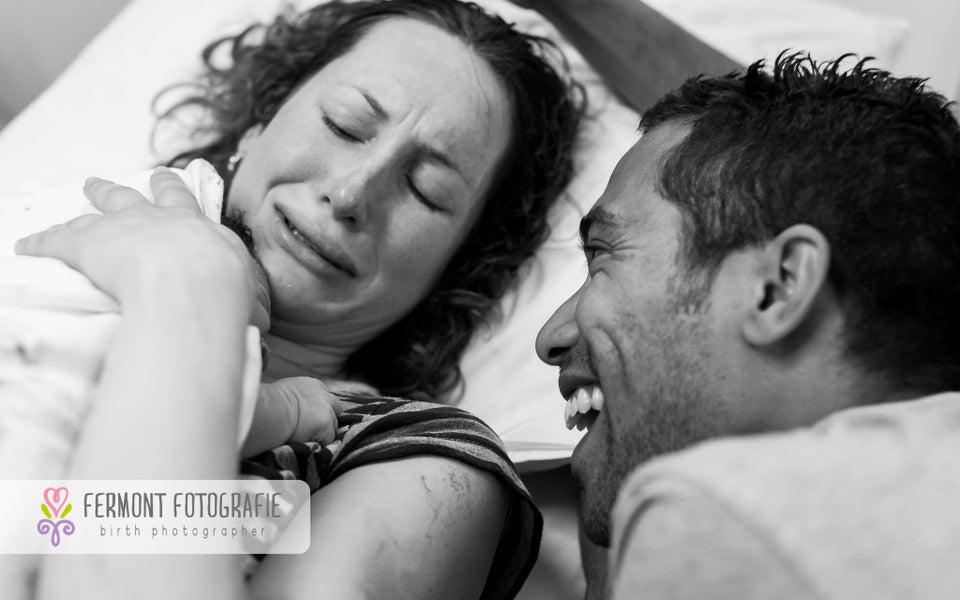 'First Moments' Birth Photography