A mum shared a photo of her stomach four days after having a caesarean section and praised her body for the life it created.
Mum blogger Mel Watts, from New South Wales, Australia, gave birth to her fourth child, Sonny George Watts, on 5 June.
She shared two photos comparing her body at 30 weeks' pregnant to her body four days post-birth.
"Honestly it's no castle or bloody piece of art and sure it's filled with stretch marks and dimples," she wrote on Instagram on Saturday 10 June.
"But this body, the one I own, gave me another life. Another small human to love and to hold."
Watts continued: "[My body] held onto him for nine months and sheltered him, protected him and prepared him for the day he was born.
"So many times I've doubted my body. I've pinched and pulled at sections I didn't like. In reality, this body has done everything I'd ever want it to do.
"Sure it's not magazine or swimsuit-worthy to some. But to me and my husband, it's the place that grew our babies. It's the place that everything we love started.
"And that's all that counts right?! We feel as though we need to follow society's stigma on what we should look like when in fact we should just do what we feel works for us.
"Nobody has the same body and everybody has their own body. Enjoy it."
Watts was praised by her followers for sharing the "real" side of motherhood on Instagram.
"Definitely gained my follow today," one person wrote. "The world needs more mummas like you out there sending messages of positivity and realistic role models."
Another wrote: "Well said Mel. Totally agree, no matter what your body looks like you have gorgeous, healthy, happy babies. I follow you all day everyday and love you to pieces - well done gorgeous lady and keep on keeping it real."
Watts shared another photo of her c-section scar on Sunday 11 June.
After posting the first photo, Watts said she read a comment from someone calling it "revolting".
"Some referred to [the photo] as a 'real post-baby body', some referred to it as 'revolting', which is totally okay," she wrote.
"However, I think you should be aware that I didn't use the word 'real' in any of my posts. I think all women's bodies are real.
"Some work hard for theirs and some don't. Some women bounce back, some don't. Some women train hard, some don't.
"And just because you feel like you don't fit in one of these categories, doesn't make you any less 'real'."
Before You Go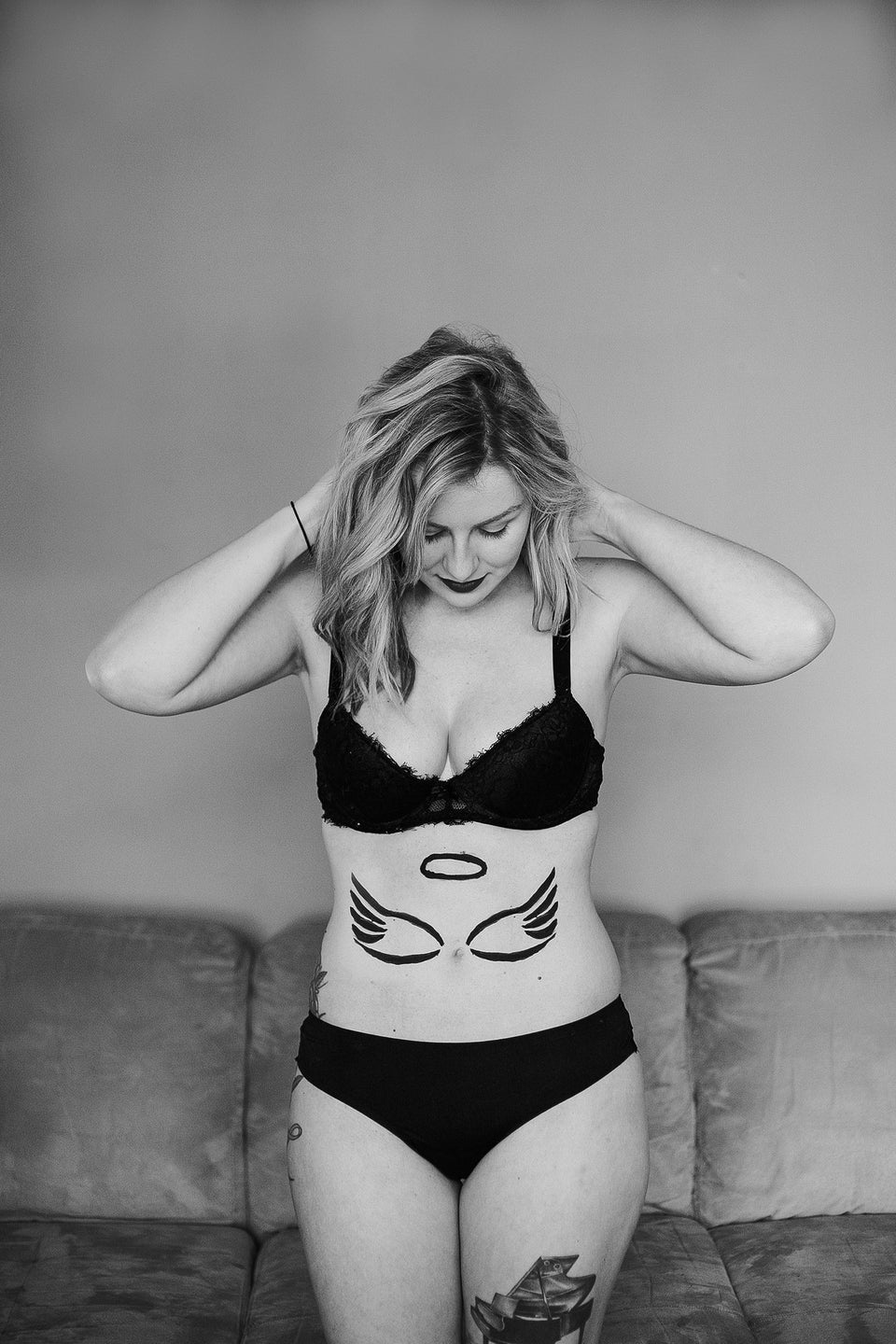 10 Photos Celebrating Mums' Post-Baby Bodies