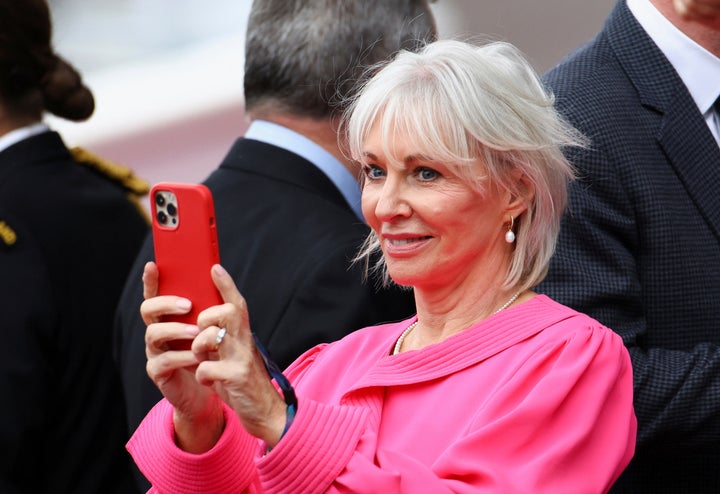 Nadine Dorries has launched an astonishing attack on big tech, alleging the industry uses "big dials" to promote left-wing content on the internet.
The former digital, culture, media and sport secretary also contended that Google had used its "dial" against her ahead of a meeting she had with the search giant.
In her regular column for the Daily Mail, the ex-Tory MP claimed algorithms were being manipulated to "nudge opinion ever leftwards" and ensure the "content people read online is left-leaning".
She wrote how an unnamed person explained the process to her. Dorries was told to imagine that Silicon Valley has "big dials" where tech bosses "can turn them up" and "turn them down at will" in order to prioritise content.
And she alleges she has first-hand experience of this as the result of the Google meeting.
She wrote: "I had a meeting with UK Google executives coming up, so my team and I did a Google search using my name. What topped the list were negative news stories in left-leaning publications."
Dorries continued how, at the meeting, one of the executives took out their phone and said: "Are you sure that's what happened? It doesn't happen when I search your name."
She went on: "He handed me his phone and I was amazed to see he was right. I checked my own phone and it was the same. I felt foolish and apologised. But that feeling lasted for only 24 hours. The following day, my team searched my name again and it was back to what we had seen before. Someone obviously had their hand on the Google dial prior to that meeting."
On X, formerly Twitter, many were struggling with elements of the story.
It's not the first time critics have suggested Dorries was not entirely across her brief.