Former longtime House Speaker Nancy Pelosi (Democrat, California) suggested Tuesday that Republicans revisit some basic maths skills, saying it was depressing to watch them keep failing to elect a speaker.
"I feel sad for the institution," Pelosi told reporters as she walked off the House floor, moments after Representative Jim Jordan (Republican, Ohio) fell short in a vote to become speaker. "I think it's sad that they're getting worse and worse."
"They should take a lesson in mathematics and learn how to count," she said.
Pelosi, who was speaker for eight years and House minority leader for 12 years, was known for her skill in running a tight ship with Democrats and having her vote tallies in order before bringing anything to the House floor. She stepped aside last year and cleared the path for Representative Hakeem Jeffries (Democrat, New York) to ascend to the role of minority leader.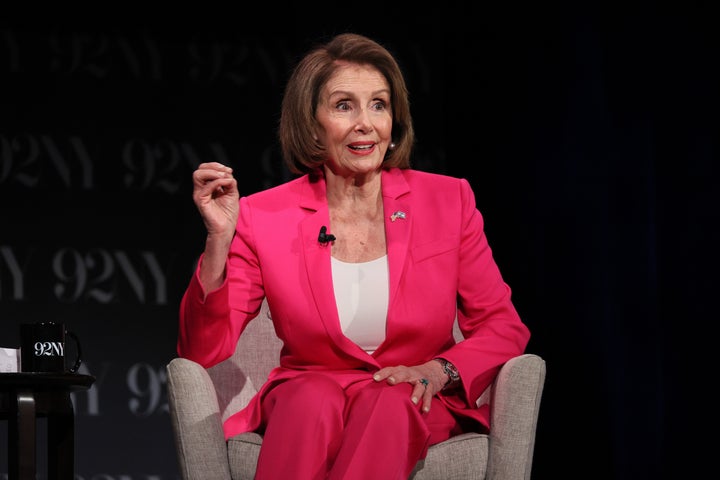 Her comments come as the Republican party struggles to organise itself after ejecting former Speaker Kevin McCarthy (Republican, California) from his post two weeks ago. In the time that's passed since Republicans forced him out, they have propped up and then rejected Majority Leader Steve Scalise (Republican, Louisiana) for the role, and then on Tuesday voted on Jordan for speaker.
Jordan, a strong ally to former President Donald Trump and a divisive figure in his conference, could only afford to lose three Republican votes. He lost 20. As of Tuesday afternoon, the House was back in recess and Jordan was scrambling to win over his detractors. For the moment, nobody in the Republivan conference appears to have the votes to become speaker.
Without a speaker, the House can't do any business.
Jeffries and other Democrats have repeatedly raised the idea of creating a bipartisan governing coalition with Republicans in which both parties would run the House together.
"In short, the rules of the House should reflect the inescapable reality that Republicans are reliant on Democratic support to do the basic work of governing," Jeffries wrote in a Washington Post op-ed last week. "A small band of extremists should not be capable of obstructing that cooperation."
House Democratic Caucus chairman Pete Aguilar (Democrat, California) made the case again on Tuesday for a bipartisan governing structure as he nominated Jeffries to be speaker.
"Only Hakeem Jeffries can lead us out of the chaos and towards a path of governance," Aguilar said to cheers from Democrats.
That is almost certainly not going to happen. Republicans want to preserve their control of the chamber to advance their policies and use whatever legislative wins they can get to craft their party's messaging heading into the 2024 elections.
They'll need a speaker for that, though.